Some of the best 50-inch smart TVs improve your viewing experience in ways that couldn't have been predicted a few years ago. Upgrading to one of the best TVs that also supports 4K resolution is a real game-changer; whether you're a sports fan or gamer, movie watcher or streaming binger. But, did you know most TV shows, movies, games and streaming services are optimized for larger screen sizes?
For movie fans, choosing a 50-inch TV ensures that you can enjoy the latest content just as the Director intended. Plus, for gamers, a large screen can provide a more engaging experience, particularly on one of the best TVs for gaming. The larger screen size makes games feel more immersive and visually impressive. All in all, larger cinematic screens have had a seismic effect on our living rooms and entertainment. But just how affordable are they and which one is right for you?
Best 50-inch smart TVs of 2023 at a glance:
• Best overall 50-inch smart TV: Samsung 50 Inch QN90C 4K Neo QLED HDR Smart TV (2023) - View at Amazon
• Best budget 50-inch smart TV: Hisense 50E77HQTUK QLED Gaming Series 50-inch 4K Smart TV - View at Amazon
• Best 50-inch smart TV for immersion: Philips 50PUS8507 Ambilight - View at Amazon
• Best OLED 50-inch smart TV: LG OLED evo C3 48" 4K Smart TV, 2023 - View at Amazon
Shop 50" TV deals on: Amazon | John Lewis | Currys | AO | Appliances Direct
So, if you're wondering whether you should take the plunge and opt for one of the best 50-inch smart TVs, you're not alone. With a marketplace flooded with options, some smart - others not so much, it can seem like a buyer's minefield. And what is a smart TV anyway? Thankfully, there's a handy buyer's guide, FAQs and some jargon explained at the end of the article to help.
Whatever you go for, you're going to love all that extra screen space. So, whether you're settling down with the family to watch Disney's Encanto, or gearing up to binge-watch HBO's The Last of Us, our experts have found the best 50-inch smart TVs to suit all budgets, up next.
Best 50-inch smart TVs of 2023
Best overall 50-inch smart TV
Description
It's hard not to ramble on endlessly about how truly excited and astonishing Samsung's QN90C truly
Pros
Mind-blowing LaserSlim design will fit with all decor
Cutting-edge QLED technology for the best possible picture quality, detail and contrast
144Hz gameplay on a screen like this is going to make your games as smooth as silk with lots of motion detail
Cons
No Dolby Vision
May need to add a soundbar for the best sound
Best budget 50-inch smart TV
Description
For a far more affordable option that still delivers great quality - Hisense's QLED 4K TV is one
Pros
Gorgeous QLED picture for optimal contrast and depth
Great price for any QLED screen, let alone one this big
Gaming optimisation and Dolby Vision means an enhanced visual experience for movies and games
Cons
Picture quality is weaker than Samsung and LG options
Best 50-inch smart TV for immersive viewing
Description
The PHILIPS 50PUS8507/12 is a powerful, smart, and affordable option for a great 4K set-up in your
Pros
Has Ambilight for extra atmosphere and immersion
Built-in Alexa for easy voice control and home automation access
Beautiful design and solid Philips build
Cons
Audio lacks volume - get a soundbar
Best OLED 50-inch smart TV
Description
When it comes to 4K gaming televisions, there are few TVs that can truly compete with LG's C3 Evo
Pros
The best response times on the market
Gorgeous depth
Perfect for 4K gaming
Surprisingly good sound from internal speakers
Cons
Some QLED TVs can be brighter
Best 50-inch smart TV under £400
Description
If you're not planning on splashing tonnes of cash, the Toshiba UF3D TV is here for you, offering
Pros
Cheap
Solid screen quality
Easy to use
Cons
Difficult to compete with higher-end TVs
Best budget QLED 50-inch smart TV
Description
Pros
Great value QLED TV with lots of picture processing enhancements
Gorgeous vivid display thanks to Pantone validation and quantum dots
Solid and immersive sound from the Object Tracking and Adaptive Sound features
Cons
Weaker refresh rate than some other QLED TVs
Best Sony 50-inch smart TV
Description
The BRAVIA X85 range is no stranger to What's The Best's lists. With this range, Sony has
Pros
Gorgeous display
Perfect for gaming
Flush for wall mounting
Cons
Expensive for a non-QLED screen
Best Samsung 50-inch smart TV
Description
If you're in search of one of the best televisions on the market and can spare the expense -
Pros
One of the best-looking TV screens on the market as you'd expect from a Samsung panel
120Hz gaming for judder-free clarity and accuracy
Incredible depth of colour
Excellent Neural Quantum 4K picture processing for amazing upscaling of sub-4K content
Cons
Contrast level is challenged by LG's OLED technology
Best 50-inch smart TVs: Buyer's guide
Smart TVs of all sizes will transform your viewing experience, but what size is right for you will depend on your living space. A 50-inch TV (wall-mounted or not) will look best from a distance of around 2.5 – 3.5 metres. Any closer and you risk the image looking pixelated, further away and you'll miss the details. Don't worry if this means you have to consider a more compact 32-inch TV or larger 65-inch screen option – we've rounded up the best of those for you elsewhere.
Choosing a 50-inch TV offers several benefits based on personal preferences and specific needs. Firstly, the screen size of a 50-inch TV is larger compared to smaller options, providing a more immersive viewing experience. This larger display allows for a greater level of detail and visual impact, enhancing your enjoyment of movies, TV shows, and sports.
In terms of price, a 50-inch TV is often considered a mid-range option. It provides a good balance between screen size and affordability, making it an attractive choice for many consumers who want a decent-sized display without breaking the bank.
So, you know you want one of the best 50-inch smart TVs - but would like to know a little more information. Read on to see our buyer's guide and FAQ, which will fill you in with any details you might need to know.

What are the best apps for a smart TV?
In our opinion, the best smart TV apps are the ones that have the shows you like, useful features and reliable quality. For these features to work, you'll need an internet connection via WiFi or Ethernet connection with a good broadband connection and high or unlimited data limits. However, apps like Netflix, Amazon Prime Video and Spotify Premium will require a subscription fee and will not allow you to access content without signing up. Here's what we recommend:
Netflix
The pioneering subscription service that changed TV and film. The Netflix app allows you to access thousands of titles, both existing and original exclusive productions, such as Stranger Things, Black Mirror, Sex Education, The Witcher and The Stranger. The app itself is extremely reliable and simple to use, and there are a number of subscription package choices.
VPN
If you want to expand what's on offer to you, we highly recommend using a VPN. Affordable and easy to use, VPNs are a legal way to get around geo-blocking by tricking websites into thinking you are in a different place to where you actually are. By doing so, you are able to watch the content found on the US Netflix or Australian Amazon Prime, for example.
While there are many VPNs available, we suggest grabbing one of the best VPN for streaming. These have the bandwidth to handle video content and ensure a strong performance.
Amazon Prime Video
Another top-quality subscription service, offering an array of films and TV shows, including The Office US, The Hunters and Man In The High Castle. Prime Video often has a great selection of the latest movie releases and offers you the option to purchase or rent other titles that may not be included in your subscription. Like Netflix's app, the Prime app is extremely easy to use. Bonus: If you subscribe to this service, you'll automatically get access to Amazon's Prime delivery service and basic music streaming package.
BBC iPlayer
This on-demand catch-up app gives you access to the best of the BBC. Programs are available to watch for up to 30 days after their original broadcast, and you can restart and rewind live programs. You'll also have access to a large back catalogue of BBC programming, including brilliant shows like Killing Eve, Doctor Who, and Would I Lie To You? as well as award-winning documentaries like Blue Planet II. You'll need a TV license to use this service.
All 4
All 4 is Channel 4's answer to the BBC's iPlayer. The content included covers Channel 4, E4, More 4 and Vice TV. The back catalogue available on the app will allow you to comfortably binge on comedies like Black Books, The IT Crowd and Peep Show, or catch up on The Great British Bake Off, 24 Hours In Police Custody and Gogglebox. This is a free service, but you'll have to suffer through the occasional advert break.
YouTube
This is an important app for anyone who loves any one of the plethoras of YouTube personalities, gamers or influencers. Much like the smartphone app, this smart TV app will allow unlimited and free access to countless hours of independent entertainment. YouTube does offer a subscription service, known as YouTube Premium, but this doesn't restrict free access to a vast selection of content.
Spotify
Here, you can sign in to your Spotify account and access your favourite tunes through the smart TV. You can start a free Spotify account and start listening to the latest music immediately with occasional 30-second advert breaks, or you can sign up for Spotify Premium to have uninterrupted streaming. The app is super easy to use, reliable and great for a party.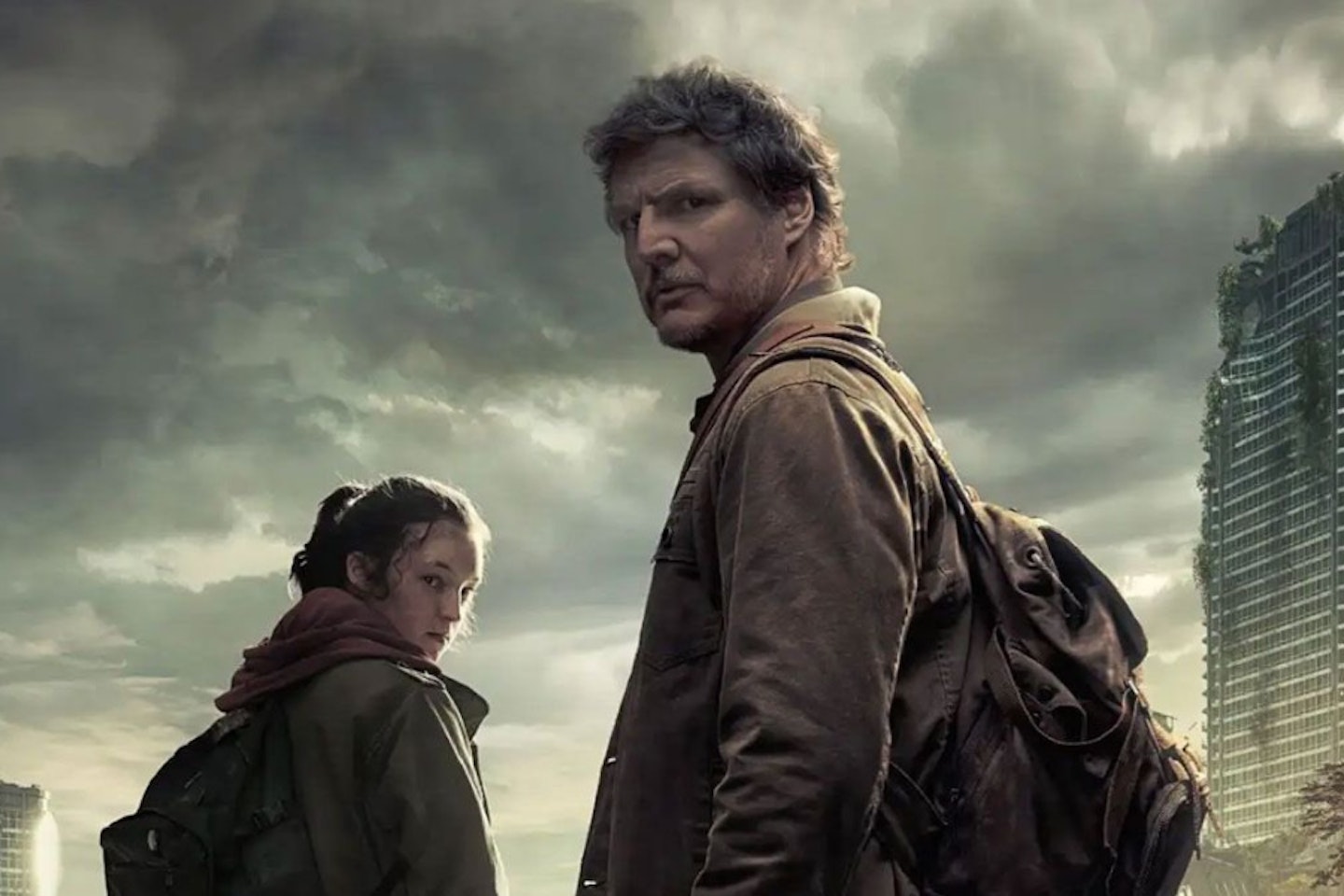 Best 50-inch smart TVs: Frequently asked questions
What size TV do I need?
The answer to this question is very much a decision arrived at after deliberation between your available space, budget and requirements. However, it tends to be sensible to have the smaller TVs in smaller rooms, and larger ones in the biggest rooms.
If you're too close to a TV, no matter how high-quality the image, it's going to look blown out and poor. Too far, and you may as well watch Netflix on your phone.
Here's a rough guide to give you an idea of the minimum distance you should have from your TV when viewing HD content:
40-inches - 80 inches (6.7 feet)
50-inches - 100 inches (8.3 feet)
55-inches - 108 inches (9 feet)
60-inches - 120 inches (10 feet)
65-inches - 130 inches (10.8 feet)
75-inches - 150 inches (12.5 feet)
What can a 50-inch smart TV do?
A smart TV is a television that can connect to the internet independently from any extra gadgets like an Amazon Fire Stick or a set-top box. They're typically pre-loaded with a selection** of recognisable on-demand catch-up apps, such as BBC iPlayer, All 4, and ITV Hub; and subscription services such as Amazon Prime Video or Netflix. Thankfully, a smart TV will also allow access to other internet services, such as news, weather and social media.
Some models also offer additional features, such as Bluetooth connectivity for wireless audio connections, and smartphone and tablet connections.
**The selection of apps available pre-loaded or available to download may differ between smart TV manufacturers and models, so it's worth double-checking the model you're considering.
Is it worth buying a smart TV?
If you're someone who loves to watch TV, whether it be soaps, Nordic noir dramas, reality shows or blockbuster movies, then a smart TV is likely to be worth it. The internet connection offers up plentiful access to free and paid-for content via apps, whenever you want it.
What's the cheapest smart TV?
The best smart TV deals are the ones that give you the features you need without compromising on the essentials. Therefore, there's no point in getting a great deal on a smart TV if the sound or picture is disappointing. So, choose wisely.
Do smart TVs have Bluetooth?
Smart TVs usually come with Bluetooth features. Whether or not a smart TV has a Bluetooth feature varies from model to model. If in doubt, check with the manufacturer.
Bluetooth is a great feature for a smart TV, as it allows you to connect wireless audio devices; like speakers, headphones, hearing aids, or other peripheral devices like keyboards.
Can I pair my phone to my smart TV?
It depends on the TV brand and model, phone brand and model, and available screen-mirroring apps. Not to mention the availability of Bluetooth connections. However, as technology improves, more and more smart TVs are capable of being paired with a smartphone.
Smart TVs with Google Chromecast in-built can mirror content from both Android and iOS devices.
Many smart TVs come with a feature called something similar to 'Screen Mirror' or 'Wireless Display'. This pairs with a smartphone via an installed app. This then shows your phone screen on the TV, which is great for viewing photos, videos or video chats.
There's also app-to-app pairing, which will allow you to control a TV app with your phone. For example, you can browse Netflix's catalogue on your phone, and then tell it to play via the TV app.
Can I listen to my smart TV with wireless headphones?
If you've got wireless Bluetooth headphones and your smart TV has Bluetooth, the answer is yes. However, just be aware that the range of the connection may be limited to a radius of a few meters. So, depending on your setup, you might have to sit closer to your TV. Not all Bluetooth headphones and TVs play nicely together depending on the Bluetooth version being used. So, if in doubt, check with the manufacturer.
If you plan on regularly listening to your smart TV via wireless headphones, it would be worth considering a dedicated entertainment wireless headset with a transmitter. These tend to have a great range, with some models even accepting multiple headsets.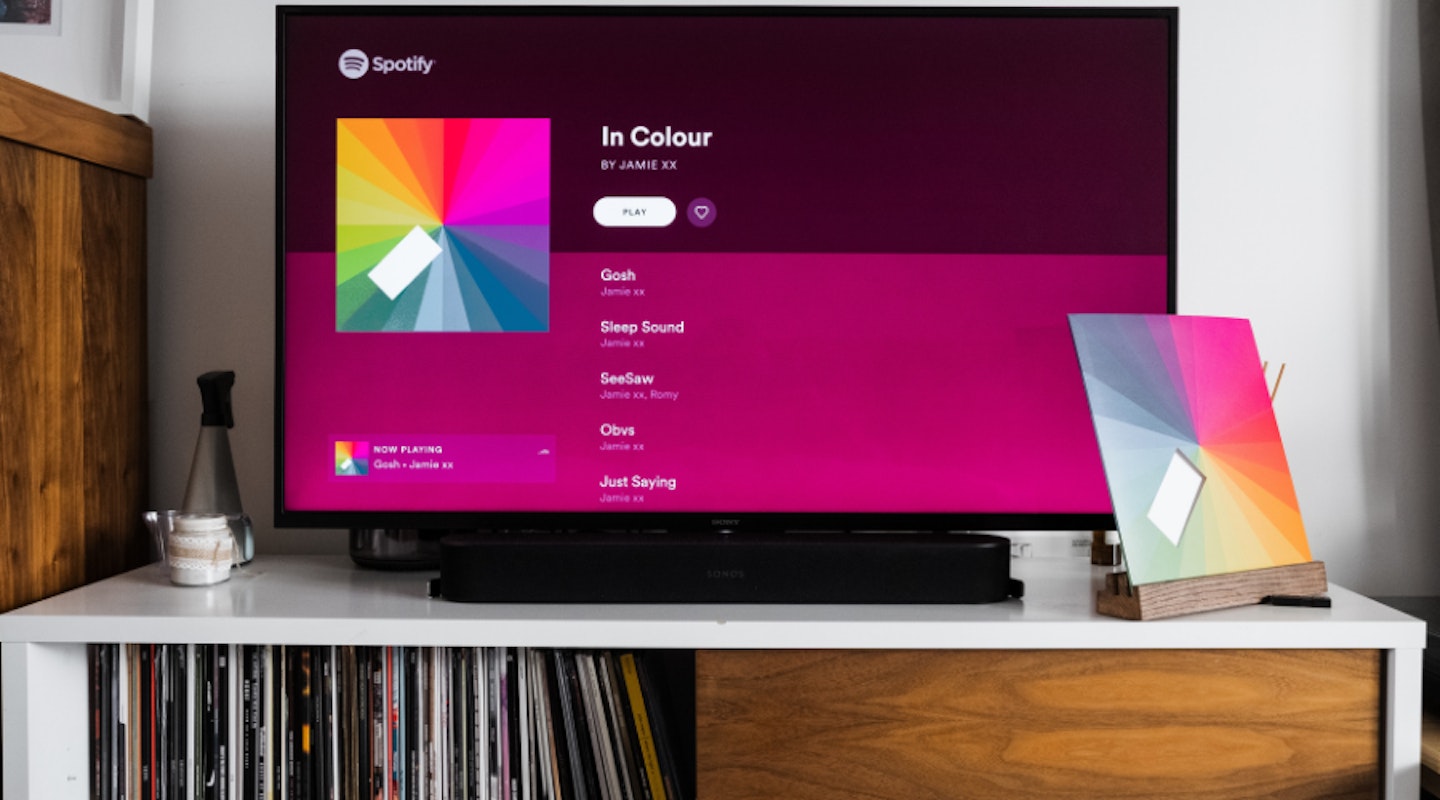 Best 50-inch smart TVs of 2023: Jargon buster
Screen resolution: HD, 4K and Ultra HD
These terms refer to the number of pixels that make up the image on the screen. So, 4K screens offer four times more pixels than HD screens, with 8.3 million pixels working across the screen. This makes for more detailed and accurate images. Here's a list of the most common ones when looking for the best 50-inch smart TVs.
HD: 1280×720
Full HD: 1920×1080
Ultra HD/4K: 3840×2160
HDR and HDR10+
HDR stands for High Dynamic Range. It works to get as much light, crispness and depth into your picture. So, whites are brighter and blacks are darker. It offers a huge range of over one billion colours. HDR10+ is an extension of this, but the use of metadata creates an even more refined picture.
High Dynamic Range (HDR) and Dolby Vision
High Dynamic Range smart TVs have a wider colour palette - over a billion colours compared to a few hundred thousand available on non-HDR screens. More colours mean more accurate pictures, vivid colours and better contrast and shadow detail. Dolby Vision is Dolby's version of HDR and HRD10+.
OLED and QLED
LED screens use a backlight to provide the image. With OLED panels, the pixels produce their own light which gives greater accuracy to the image. The best OLED TVs are popular with cinephiles and even some gamers. This is thanks to the low response times that OLED can deliver.
QLED panels are a Samsung property that replaces Liquid Crystals (found in LCD) with Quantum dots. Samsung believes these produce much more vibrant and bright colours and sharper images. Thankfully, some of the best QLED TVs are now quite affordable compared to even a year ago.
Freeview Play
Freeview Play is a service that combines on-demand and catch-up television streaming into one place, allowing you to browse forward and back to see upcoming shows from the previous week.
William Lobley is the Deputy Tech & Fitness Editor for What's The Best. Here, he oversees, curates and researches listicles and reviews as many products as his home office can handle.
He has spent nearly five years writing about tech, audio, outdoors and fitness and has reviewed everything from smartphones to ice baths. In addition, he's well-versed in sniffing out the best deals and savings the internet offers.
When not at his desk writing, reviewing or deal-hunting, he'll be relaxing with Japanese crime novels, bingeing some classic anime, strolling the countryside or at the gym listening to the heaviest metal Spotify has to offer.
Subscribe to the What's The Best Newsletter to keep up to date with more of the latest reviews and recommendations from the What's The Best team.