The best monitors for PS5 or any games machine are designed to deliver the specs needed for video games. Therefore, the best PC monitors that are good for games are stripped of all unnecessary components and features. They're free from the trappings of TV functionality - no OS software, voice assistants, no Freeview decoders and the like. Monitors like this are all that a gamer needs and nothing more.
Of course, the best monitors for PS5 aren't just great for Sony's black-and-white megalith. They're also going to prove versatile for PC gamers. And let's not forget those lucky enough to have a desk loaded with multi-platform glory, the likes of the Xbox Series X|S and Nintendo Switch. But back to the PS5 - it has plenty of life left in it and then some. We have yet to see a game that truly utilises all of this processing power despite the already massive PS5 games catalogue. But, with so many available, all with competing features, which monitor is best for the PS5?
The best monitors for PS5 in 2023 at a glance
• Best overall monitor for PS5: Dell G3223Q 32 Inch 4K UHD (3840x2160) Gaming Monitor - View at Amazon
• Best budget monitor for PS5: ASUS TUF Gaming VG289Q - View at Amazon
• Best 1440p monitor for PS5: BenQ MOBIUZ EX2710Q Gaming Monitor - View at Amazon
• Best 4K monitor for PS5: AOC AGON AG324UX - 32 Inch 4K UHD Gaming Monitor - View at Amazon
Our experts have nailed down the best gaming monitors for PS5 to suit all tastes and budgets. We've also explained some of the dreaded tech jargon for you along with our buyer's guide - particularly the crucial HDMI 2.1 that you'll need for the best PS5 experience. So, all that said, let's fire up those controllers and get ready to hook the PS5 up to a monitor that'll do your next-gen gaming Goliath justice.
The best monitors for PS5 in 2023
Best overall monitor for PS5
Description
We love the specs on this monitor, but also the sensible price. Of course, you have classic Dell
Pros
4K resolution
32" IPS panel
Anti-glare screen
AMD Freesync Premium Pro
HDR
HDMI 2.1
Cons
The design is a little plain
Best budget monitor for PS5
Description
If you've just read the specs, glanced at the price, and done a double-take - don't worry, we did
Pros
28" IPS screen
4K resolution
HDR10
Freesync
Shadow Boost
Eye care features
Cons
60hz refresh rate - but fine for a smaller budget gaming screen
Average response time - good enough for gaming, but not the best
Poor built-in speakers
Best 1440p monitor for PS5
Description
BenQ has a legendary reputation when it comes to great gear for gamers, and the MOBIUZ EX2710Q is
Pros
Excellent gamer-centric design
HDR
Freesync Premium
IPS panel
165hz refresh rate
1ms response time
Eye care features
Cons
Not 4K (but that's fine)
HDMI 2.0 - but that's fine for delivering 1440p at 120hz
Built-in speakers lack weight
Best large monitor for PS5
Description
Plenty of the monitors on this list could easily be described as large, but the reason this 32"
Pros
32" curved screen
Neo Quantum LED panel
HDR
240hz refresh rate
4K resolution
Freesync Premium Pro
Matte Screen
Cons
No built-in speakers (but that's okay)
Best 4K monitor for PS5
Description
This isn't the only 4K screen on the list, but it is the one with the perfect balance of 4K, extra
Pros
4K resolution
144hz refresh rate
1ms response time
Plenty of connectivity
USB-C with 90w power delivery
Freesync Premium
HDR
Lighting effects
HDMI 2.1
Built-in speakers are quite good
Built-in KVM and USB hub
Cons
Stand is as wide as the screen, which might be intrusive
Best ultrawide monitor for PS5
Description
Thanks to an update in 2022, the PS5 is now capable of supporting ultrawide 1400p gaming - it
Pros
Huge 45" immersive screen
OLED panel
Super fast 240hz refresh rate
Anti-glare screen
AMD FreeSync Premium
NVIDIA G-SYNC Compatible
Ridiculously speedy response time of 0.03ms
Cons
Not ideal for working on - stick to gaming
Best high-end monitor for PS5
Description
Our final pick is one of the most expensive, yet it is easily at the high-spec end of the
Pros
OLED screen
Huge size
138hz refresh rate
0.1ms response time
G-SYNC compatible
Anti-glare screen
Custom heatsink
Cons
Others have higher refresh rates, but for PS5, you don't need better
Best monitors for PS5: Buyer's guide
What does the GPU in the PS5 mean for gamers?
While truly exciting, the graphical element has meant that people looking to upgrade to the PS5 have had to deal with tech-heavy terminology while hunting for the best screen for their new console.
Until recently, the need to understand refresh rates, Hertz, response times, HDMI generations and resolutions was the preserve of all but the most dedicated console players and PC gamers. Now, Sony's PS5 and Microsoft's Xbox Series X|S has brought these screen features squarely into the remit of even casual players.
Again, this has caused a bit of a change for players. While an average 4K smart TV will do fine, it hasn't got the power to allow the PS5 to operate to its fullest. But even a quick glimpse at game-ready TVs will show how expensive an adequate update could be. Thankfully, gaming monitors exist.
What's better: a higher resolution or more frames?
This is a pretty interesting question and one that has divided online forums for many years. Though it's not particularly helpful, the bottom line is whichever you prefer.
Note: support for ray tracing, frame rates and resolutions varies from game to game.
The case for resolution
1080p is the resolution that most people are used to now - it's a ubiquitous resolution that's popular, inexpensive and reasonably capable. It's also able to support very high frame rates.
4K UHD has a far greater amount of pixels and, therefore, a far greater level of detail, texture and contrast. When it comes to the PS5, ray tracing also comes into play. This is a very advanced system that gives stunning lighting and reflections—making for a more realistic visual experience. Comparatively, a 4K UHD image is notably more impactful than its 1080p equivalent. The pay-off here is that 4K on the PS5 is capped at 60fps/60Hz.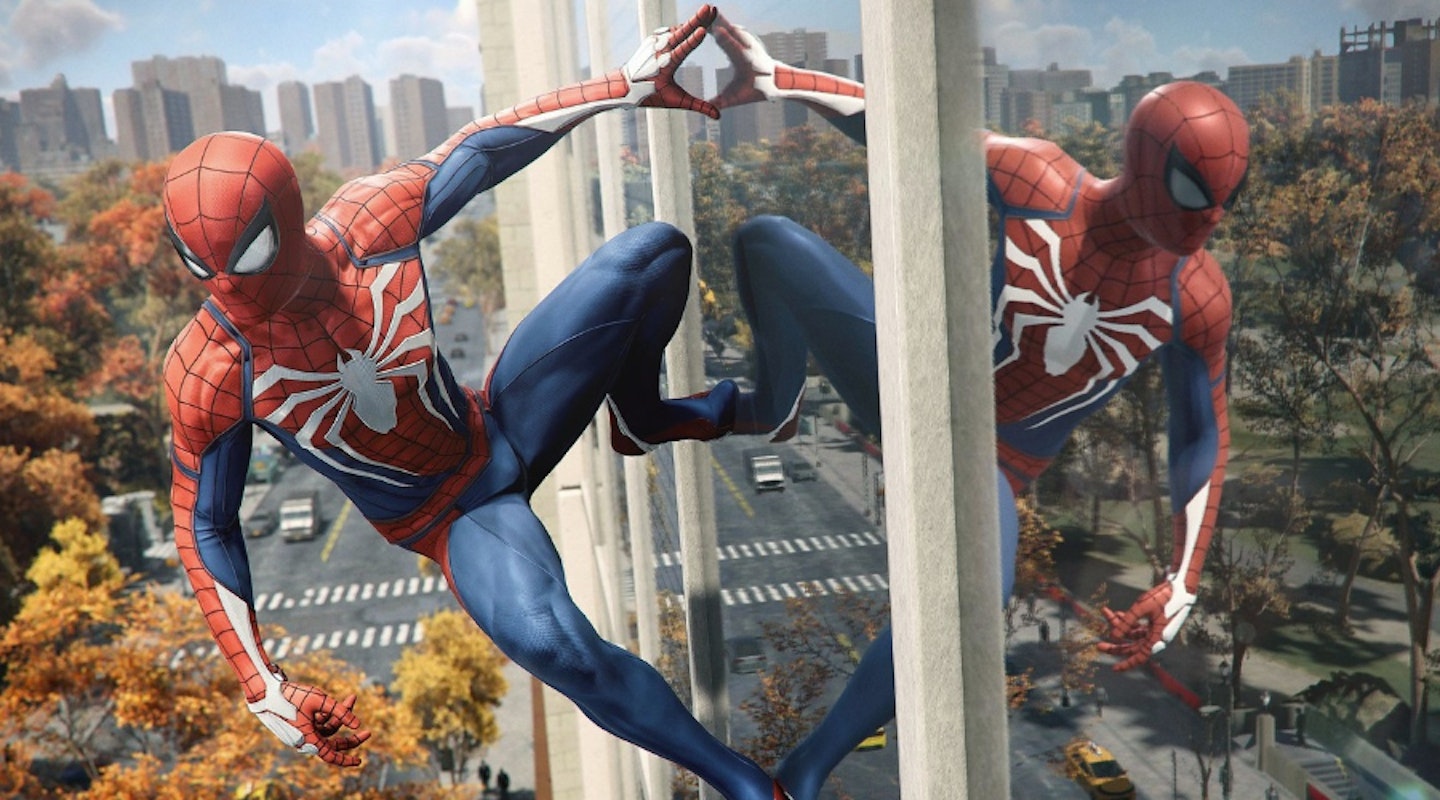 The case for frames
Though technically they refer to discrete things, frame rate (fps) and refresh rate (Hz) refer to the same visual experience: how many times a screen shows an image every second. 30fps is equal to 30Hz, 60fps to 60Hz and 120fps to 120Hz.
The more frames you have, the smoother and cleaner an image appears. The human eye doesn't see the word as a series of still images - so the more frames there are, the more fluid and natural an image appears. Effectively, higher frame rates are better at tricking your brain.
It's not as easily demonstrated at 1080p versus 4K UHD, as the result is far more nuanced (plus, it requires that you've got the tech to handle the higher frames). However, there's an established tradition amongst PC gamers that, while a gaming PC might be capable of 4K/30fps, dropping to 1080p at 60-120fps is far preferable.
Here's a video on frames to help demonstrate its effects:
Best monitors for PS5: Gaming monitor jargon explained
HDMI and DisplayPort
Port interfaces have a direct relationship with the resolution and refresh rate a monitor can attain. More recent iterations of the HDMI and DisplayPort interfaces can transfer larger volumes of information, thus allowing higher refresh rates and resolutions.
An important note about HDMI 2.1
The HDMI version of the monitor is very important for the PS5. If you want 4K content up to 120Hz, you'll need the extra bandwidth that HDMI 2.1 will give you. If you hook up the PS5 to a lower version of HDMI, it will still work - you just won't be able to use it for those higher resolutions with the top refresh rate.
Resolution
The PS5 outputs at 1080p (1920 x 1080) and 4K (3840 x 2160). While 1080p is the more accessible resolution, 4K is going to give a sharper image. The PS5's quality of output is determined by refresh rate, response time and panel type.
1440p (sometimes called QHD) monitors are very popular with PC gamers as they offer a very sharp mid-point between full-HD and 4K screens, are capable of hitting high refresh rates and are reasonably priced. Thanks to an update in 2022, the PS5 does support native 1440p now, as well as 1080p and 4K UHD.
Linking your gaming console to the correct port and with the right cable will ensure that your monitor performs at its best. Here's a quick guide breaking down the maximum refresh rates and resolutions for HDMI and DisplayPort connections:
HDMI 1.4 - 120Hz at 1080p, 75Hz at 1440p, 30Hz at 4K
HDMI 2.0 - 240Hz at 1080p, 144Hz at 1440p, 60Hz at 4K
HDMI 2.1 - 120Hz at 4K, 60Hz at 8K UHD
Note: Some manufacturers use software to artificially raise the 120Hz at 1080p of HDMI 1.4 to 144Hz.
DP 1.2 - 240Hz at 1080p, 165Hz at 1440p, 75Hz at 4K
DP 1.3 - 240Hz at 1440p, 120Hz at 4K, 60Hz at 5K, 30Hz at 8K
DP 1.4 - 144Hz at 4K, 120Hz at 5K, 60Hz at 8K
Note: Mini DisplayPorts match the performance of their iteration. For example, Mini DP 1.3 and DP 1.3 offer the same capacities.
Refresh Rate
The refresh rate is measured in Hertz (Hz). It refers to how many times a screen completely reloads the display every second.
A 60Hz image will refresh 60 times a second, while a 120Hz screen will refresh 120 times. Therefore, the higher the refresh rate, the smoother the image – low refresh rates can make fast-paced content appear to drag, stutter and jolt.
The refresh rate of the PS5 varies depending on its resolution settings and the game being played. Due to limits on data transfer, the console can play a maximum of 4K UHD/60Hz and 1080p/120Hz.
Response Time
Response time is measured in milliseconds (ms) and refers to the speed at which a pixel can change colour. The lower the number, the better - especially for fast-paced games.
Gaming monitors typically sit under 5ms, with the very best clocking at 1ms. So, response time works closely with refresh rate to ensure that images are free from ghosting and blur.
Panel
There are three main types of panels used in the manufacture of monitors, each with its pros and cons to consider.
Twisted nematic (TN) panels are affordable and carry impressive response times and refresh rates. However, they often have limited colour depth and restrictive viewing angles.
In-plane switching (IPS) panels have arresting colour depths and wide viewing angles. IPS panels are also known to glow, but this is getting better in recent years. For many, this is a panel of choice for gaming and design work.
Vertical alignment (VA) panels have a colour depth and viewing angle sitting between TN and IPS. On affordable options, the response times tend to be less than impressive.
Best monitors for PS5: FAQs
Can I use a PS5 with an Ultrawide Monitor?
Yes, but your results will depend on the resolution of the monitor. 1440p resolution is popular with gamers since it's the most widely-supported resolution going back a number of years. Not all consoles can support that, and those that do may not be able to support the wider horizontal resolution without stretching things. It's not a show-stopper, though, as the games will still look and play fine on most ultrawide screens - just with black bars on either side.
But, thankfully, that's not true with the PS5. As the display experts at BenQ write on their website:
"...Engineers at Sony took ultrawide 1440p monitors into account when designing the PS5 and its firmware. Following the September 7, 2022, system update, PS5 supports 1440p output but currently without a variable refresh rate. The 2560 x 1440 image is upscaled to 3440 x 1440 on ultrawide 21:9 screens. It's now definitely possible to enjoy a very good full-screen experience on ultrawide monitors with little to no scaling or stretching weirdness."
Why use a monitor for the PS5 instead of a TV?
The PS5 offers more than just rapid loading times. One of its most notable specifications is its 10.3 teraflop graphics processing unit. This GPU is capable of pushing out 1080p at 120Hz and 4K UHD at 60Hz. In real terms, these numbers mean that the best PS5 games will run with incredible detail and image smoothness - both of which are key to truly experiencing what the new era of console gaming can offer.
Although impressive and clearly compatible with all consoles, most 4K televisions just aren't up there with the best monitors for PS5 gaming when it comes to the combination of high refresh rates and specialist gaming features like G-Sync, AMD Freesync and special gamer overlays for crosshairs and the like. Yes, you can find 4K TVs with many of these features, but they will cost you more and potentially deliver less.
William Lobley is a Senior Content Writer and reviewer for WhatsTheBest, specialising in technology, gaming and outdoors. He also writes for Empire Online.
Subscribe to the What's The Best Newsletter to keep up to date with more of the latest reviews and recommendations from the What's The Best team.