The best PC speakers are a favourite computer accessory of ours because they tread the elusive line between being essential and exciting. Whether you like a little background music while you work or you want to shake the walls while gaming, you're going to need some quality PC speakers. There are many different options on the market, all claiming to deliver incredible sound.
Logic dictates that they can't all be right, so to cut through to the options that matter, we've rounded up the best PC speakers. Thankfully, there's an impressive selection available. So no matter your need, desire, or budget, there's going to be something here that fits the bill. Dramatically enhance your cinematic experience with the best floor-standing speakers for the ultimate bass, precise sound, and intense atmosphere, unlike anything you've experienced before.
The advantages of PC speakers

You need speakers to get the most out of a computer, be it a laptop, tablet, or desktop PC. Audio cues for alerts and notifications are important, helping you to stay on top of emails and chats, as much as OS and security updates.
In addition to this useful service, speakers offer a real boost to anything involving audio. Voices of video calls are given greater presence and clarity, music is enlivened with richer tones and thicker bass, and the drama of video content is provided with the weight and grandeur it deserves.
Experience the very best audio quality money can buy with the best hi-fi speakers of the year at an affordable price.
The best PC speakers at a glance:
Listening in private? Read up about the best headphones
A quick note on inbuilt speakers…
Laptops, tablets and some monitors come with inbuilt speakers – so why would you need some more? Well, these speakers are okay for notifications and quick video chat, but anyone spending more than a few minutes working or streaming will quickly realise that they won't do.
In-built speakers are often very quiet and produce only a thin, scratchy and tinny sound. External speakers are bigger in both size and power. To simplify the science behind this difference, larger speakers mean a wider frequency range is available – thus much louder and better quality audio.
Part of a laptop or tablet's appeal is that they are all-in-one devices and don't take up too much space. Thankfully, there are low-fuss and compact high-performance speakers that won't diminish this convenience, such as the Creative Pebble V2 or Logitech Z120 Laptop Speakers.
A little something extra for PC gamers
PC gamers will already know the importance of a strong audio setup. After splashing out on one of the best gaming rigs and gaming monitors, it makes sense to take good care of the sound, too. The list below includes some surround sound options that are sure to appeal. Elsewhere, we've also rounded up the best gaming headsets and the best gaming speakers under £100, offering a curated selection of affordable speakers tailored specifically to gaming needs.
Please note: All prices correct at time of writing. Prices, stock and deals subject to change without notice.
The best PC speakers in detail:
Editor's pick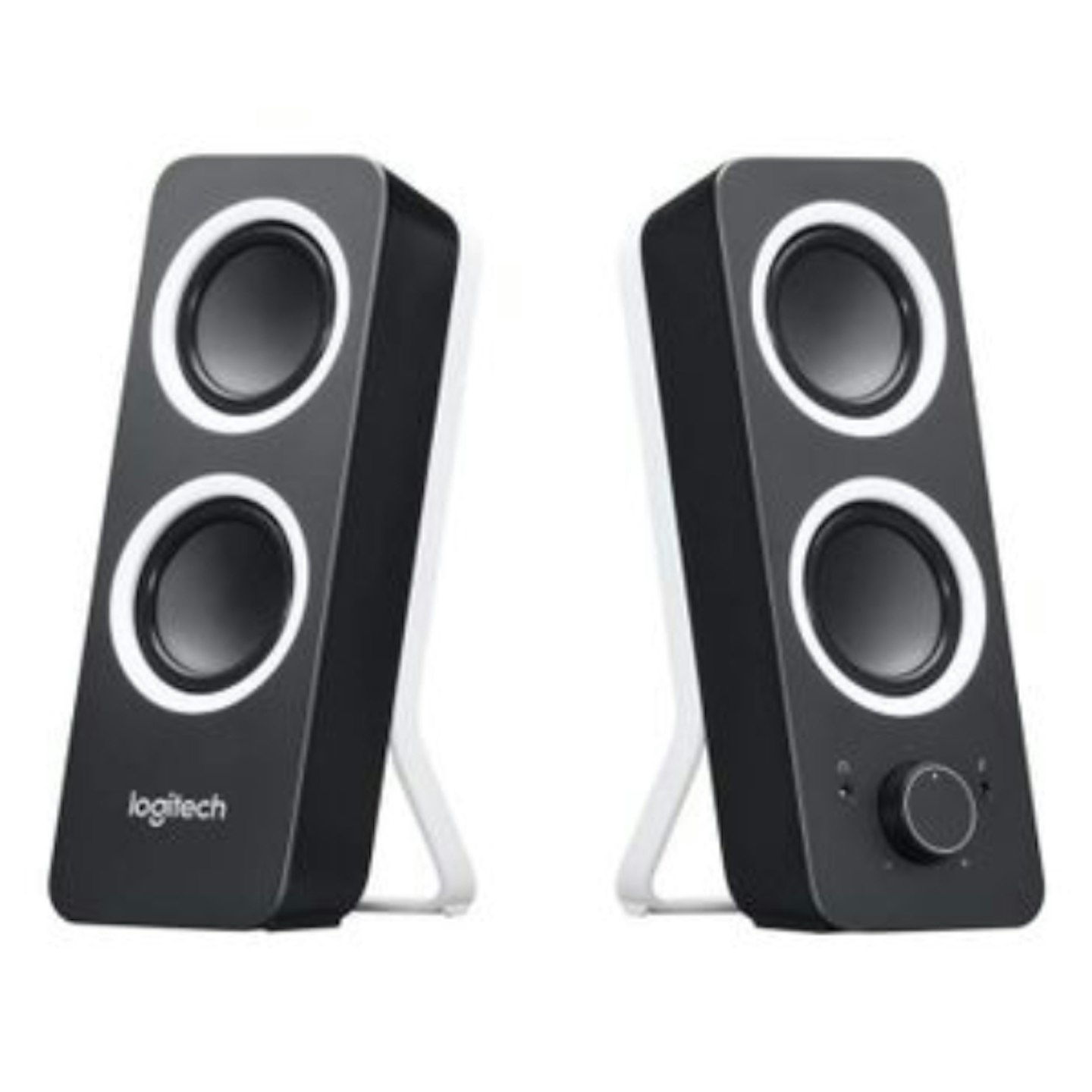 amazon
Description
The Z200s are a phenomenon. These mains-powered speakers deliver high-quality, powerfully thick
Pros
Affordable
Good sound profile
Plenty of volume
Cons
So-so distinction between mids and bass
Recommended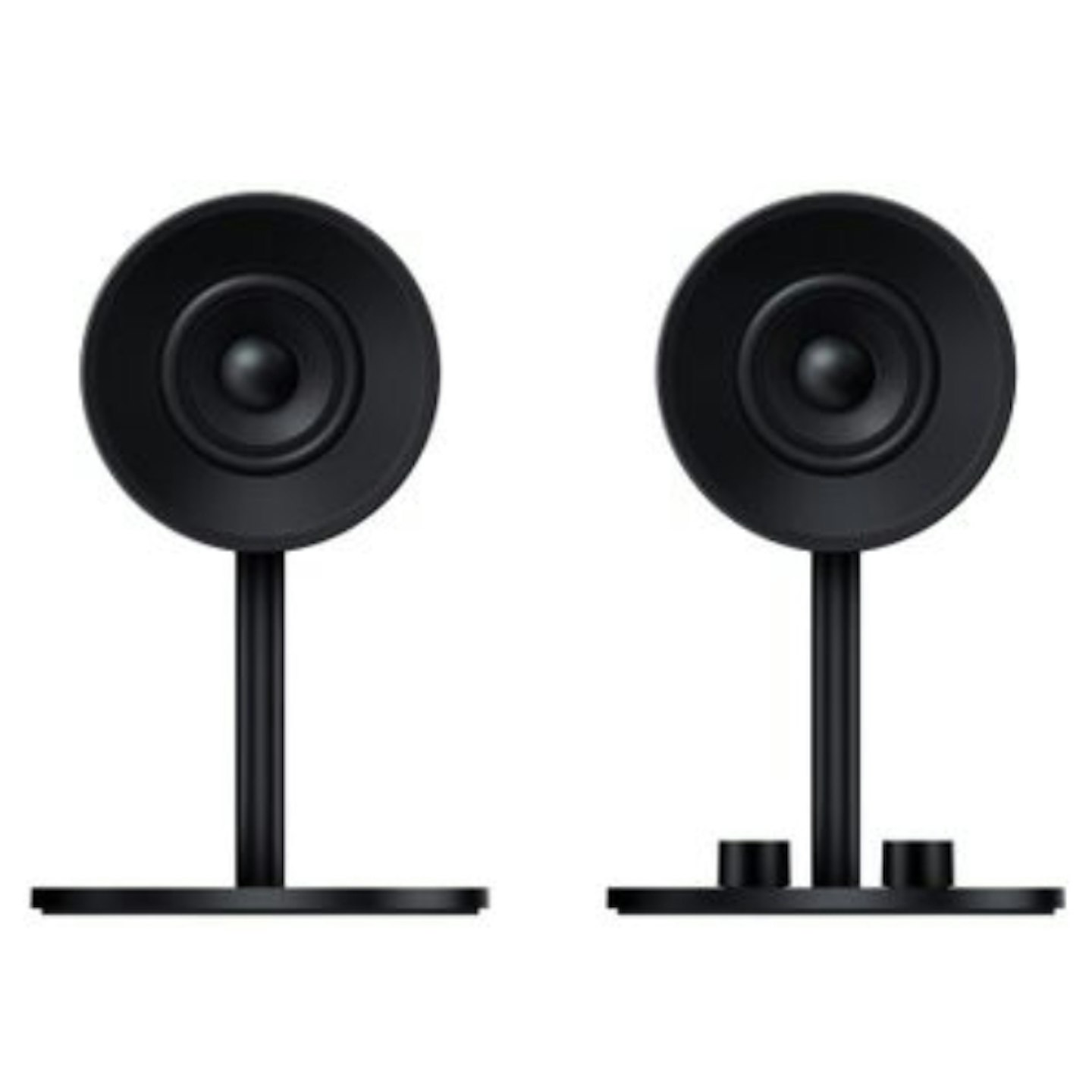 amazon
Description
Razer has torn apart our traditional concept of what a speaker should be. The look is pure gamer,
Pros
Great sound
Good audio space
Small desk footprint
Recommended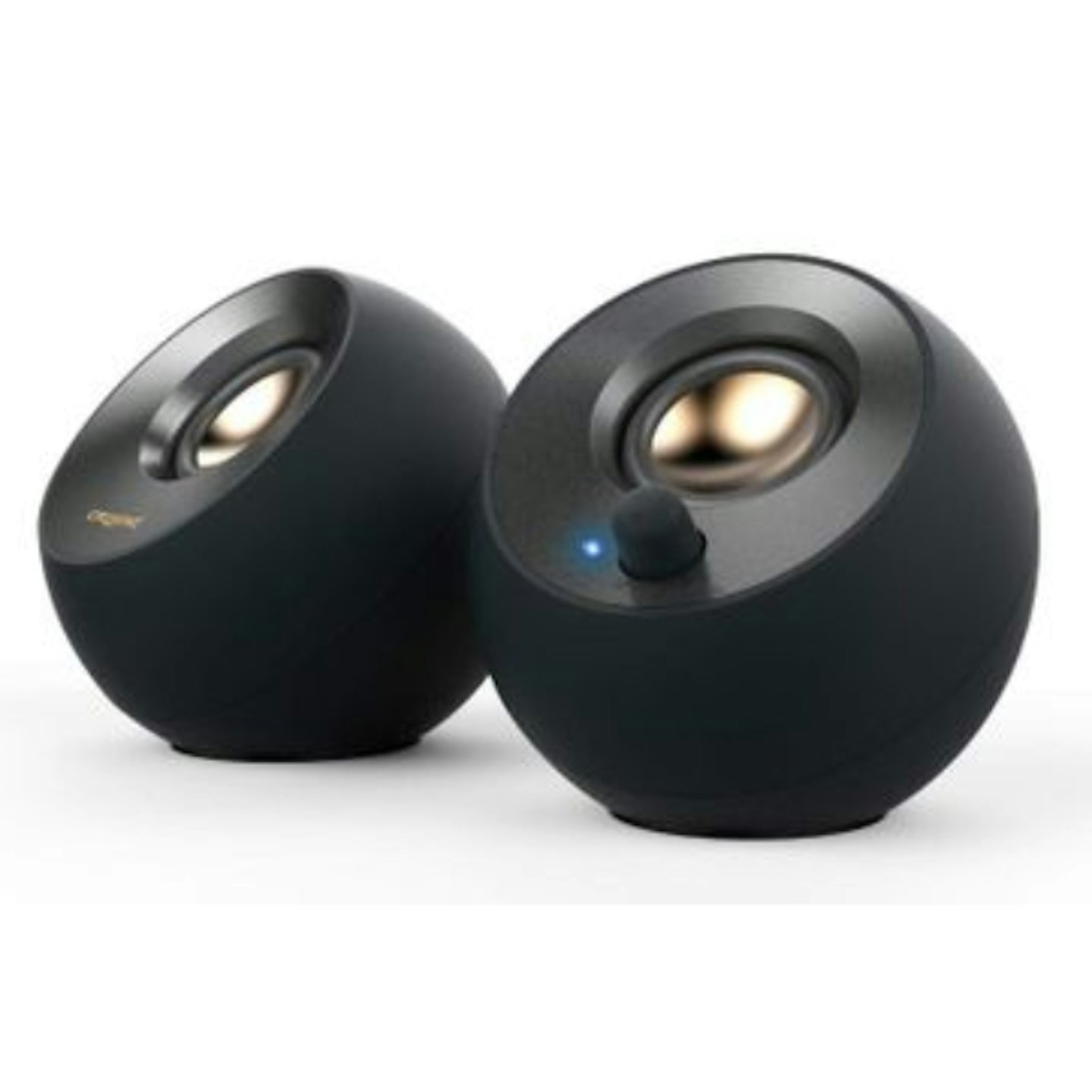 amazon
Description
Creative's minimalistic 2.0 speakers offer a decent sound with a more than acceptable clarity. The
Cons
Not for large spaces
High volume distortion
Recommended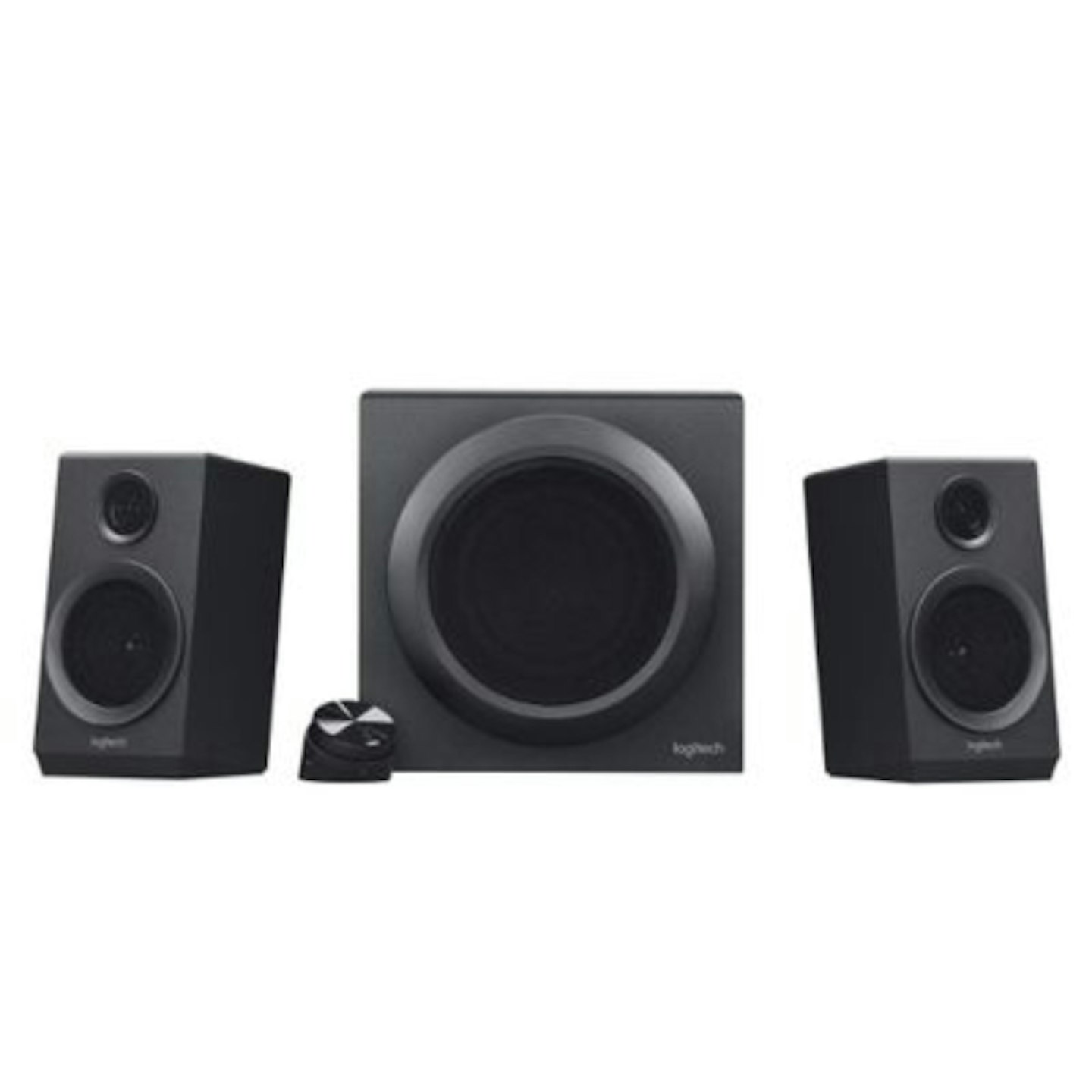 amazon
Description
How does Logitech do it? The brand is continuously releasing excellent audio solutions at a price
Pros
Excellent build
Fun sound profile
Reasonable cost
Cons
Bass can become too powerful
Recommended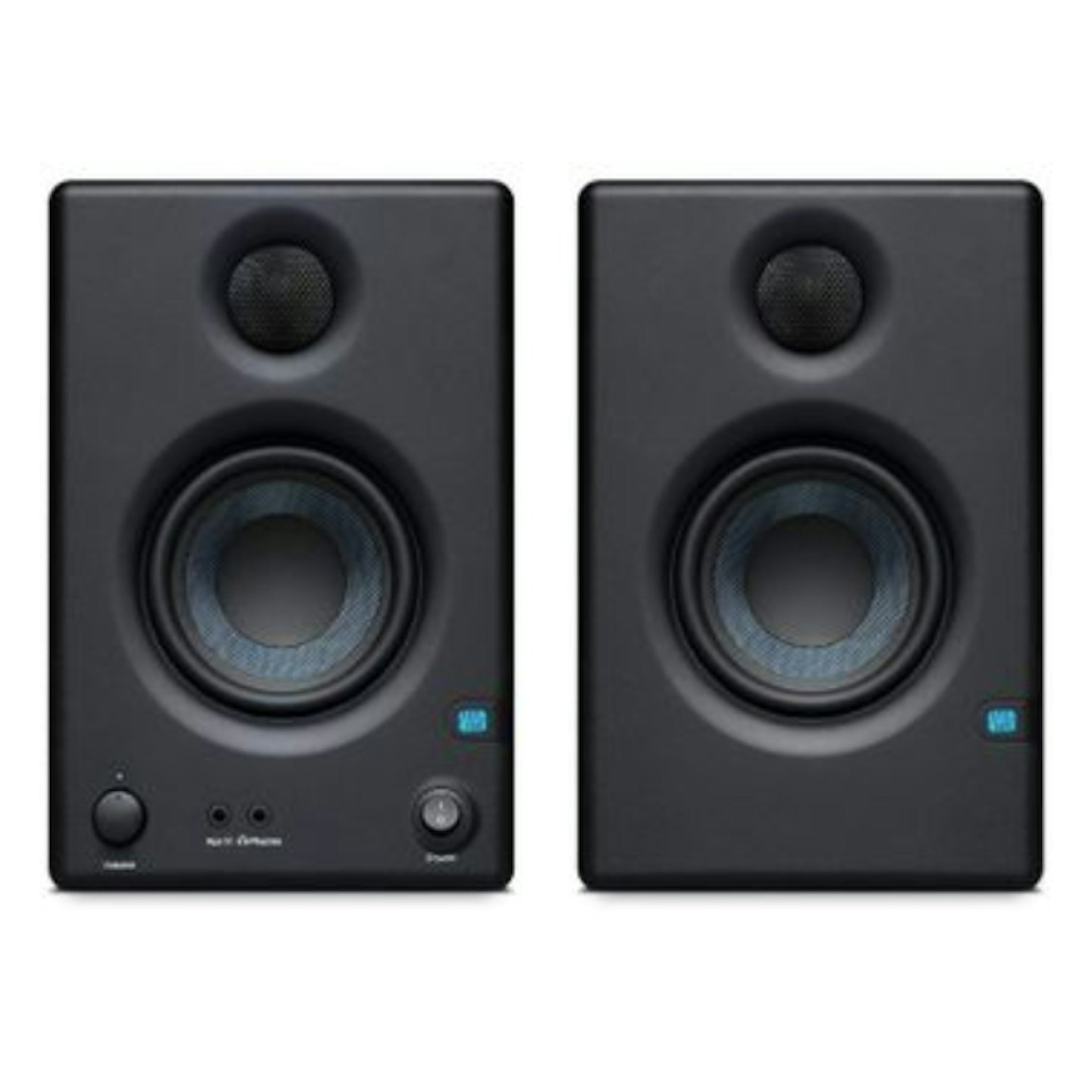 amazon
Description
These monitors sound huge. As a home studio setup is the focus of the design, PreSonus has packed
Pros
Clean sound
Accurate
Great style
Recommended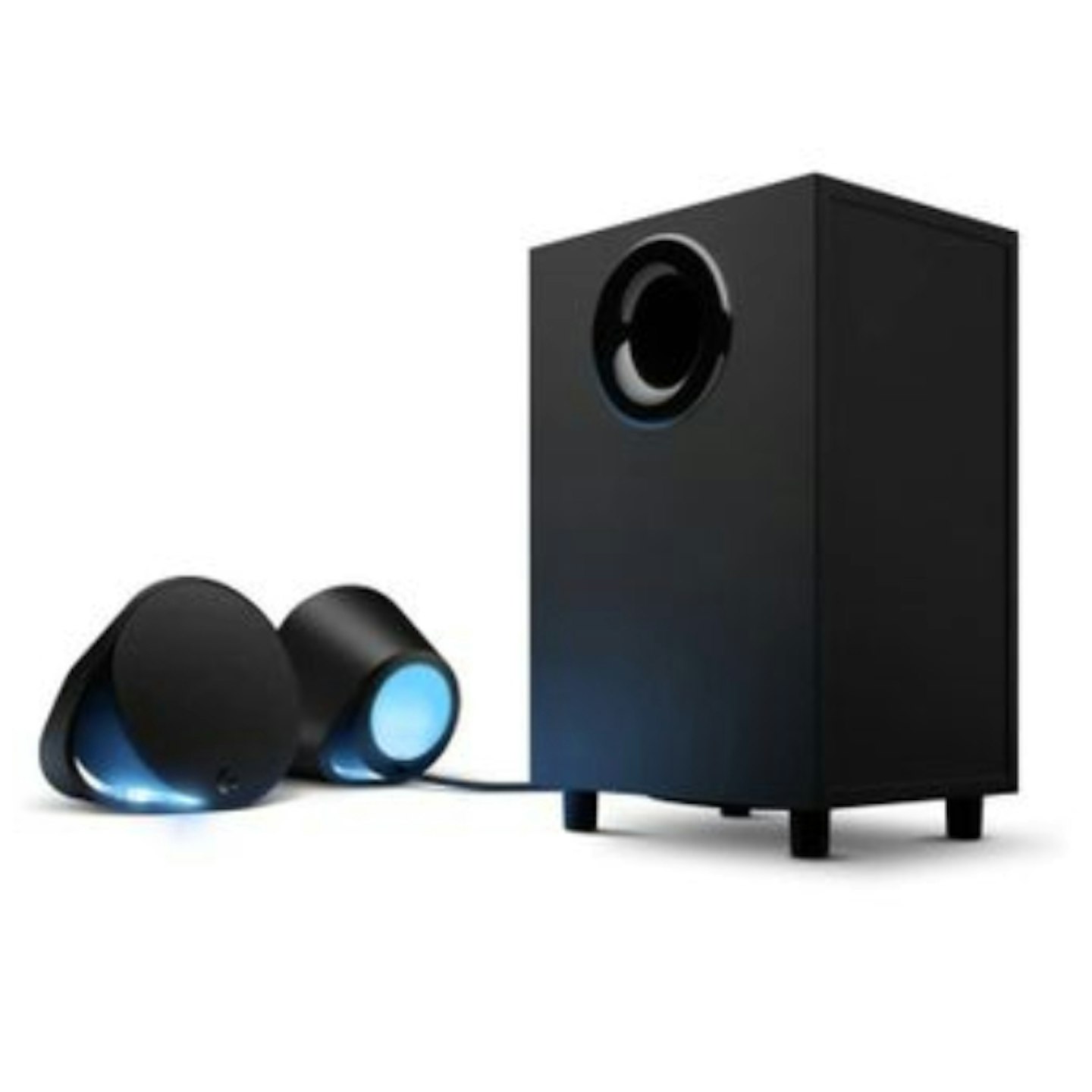 argos
Description
These RGB-loaded gaming speakers from Logitech are sure to make a lot of gamers grin because they
Pros
Low-fuss
Well built
Great audio
Recommended
Description
Razer brings huge, powerful sound in the most aesthetically pleasing way imaginable, and the Razer
Pros
Compact 7.1 surround
Bluetooth connectivity
Incredibly powerful sound
Recommended
Description
If you don't have a dedicated workspace and need to be mobile with your sound, these Logitech
Pros
Incredibly compact
Excellent value for terrific sound
Simple to install
Recommended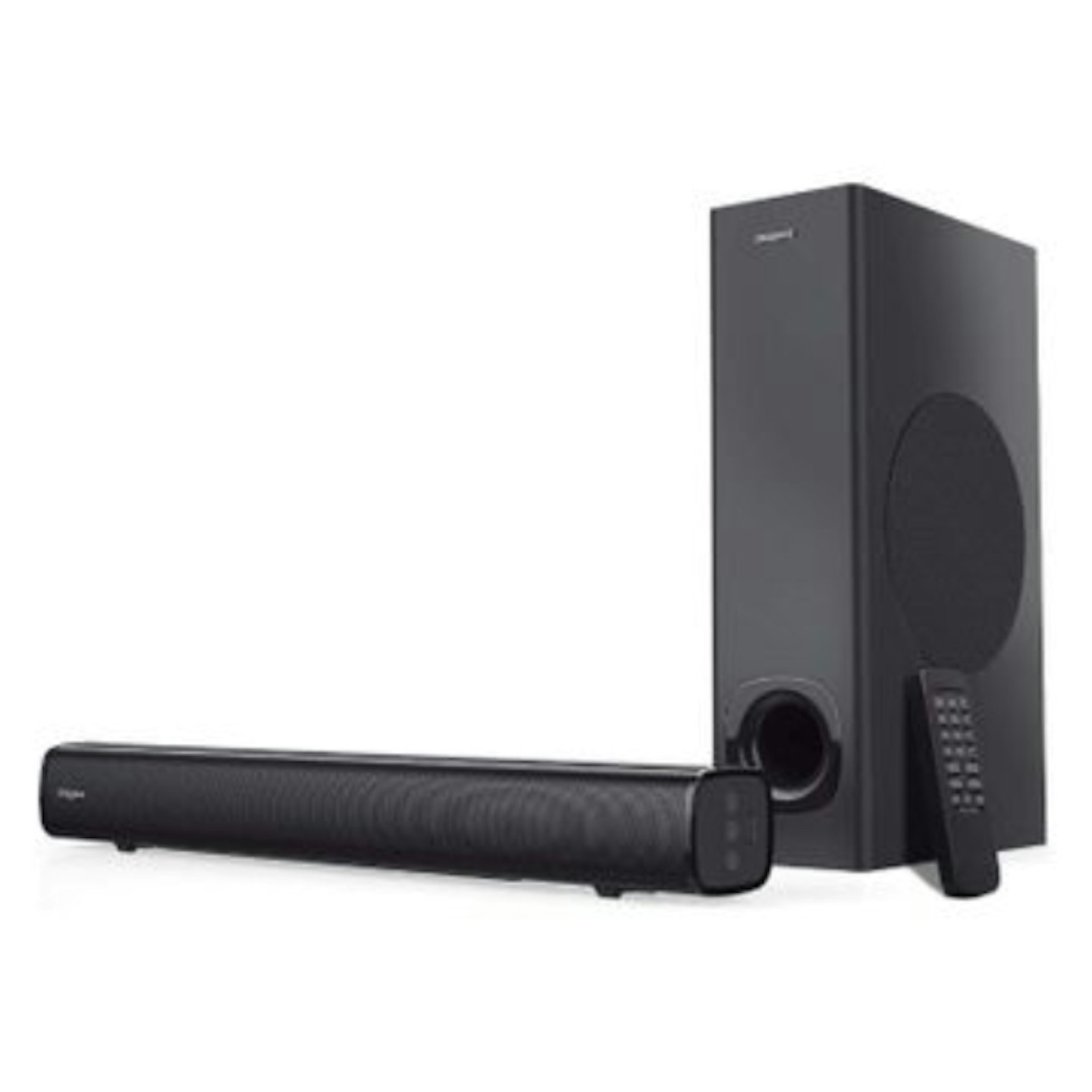 amazon
Description
This offering from Creative is a fantastic space-saving option, with an under-monitor soundbar
Pros
Great sound
Low price
Thin subwoofer
Cons
Soundbar takes up desk space
Recommended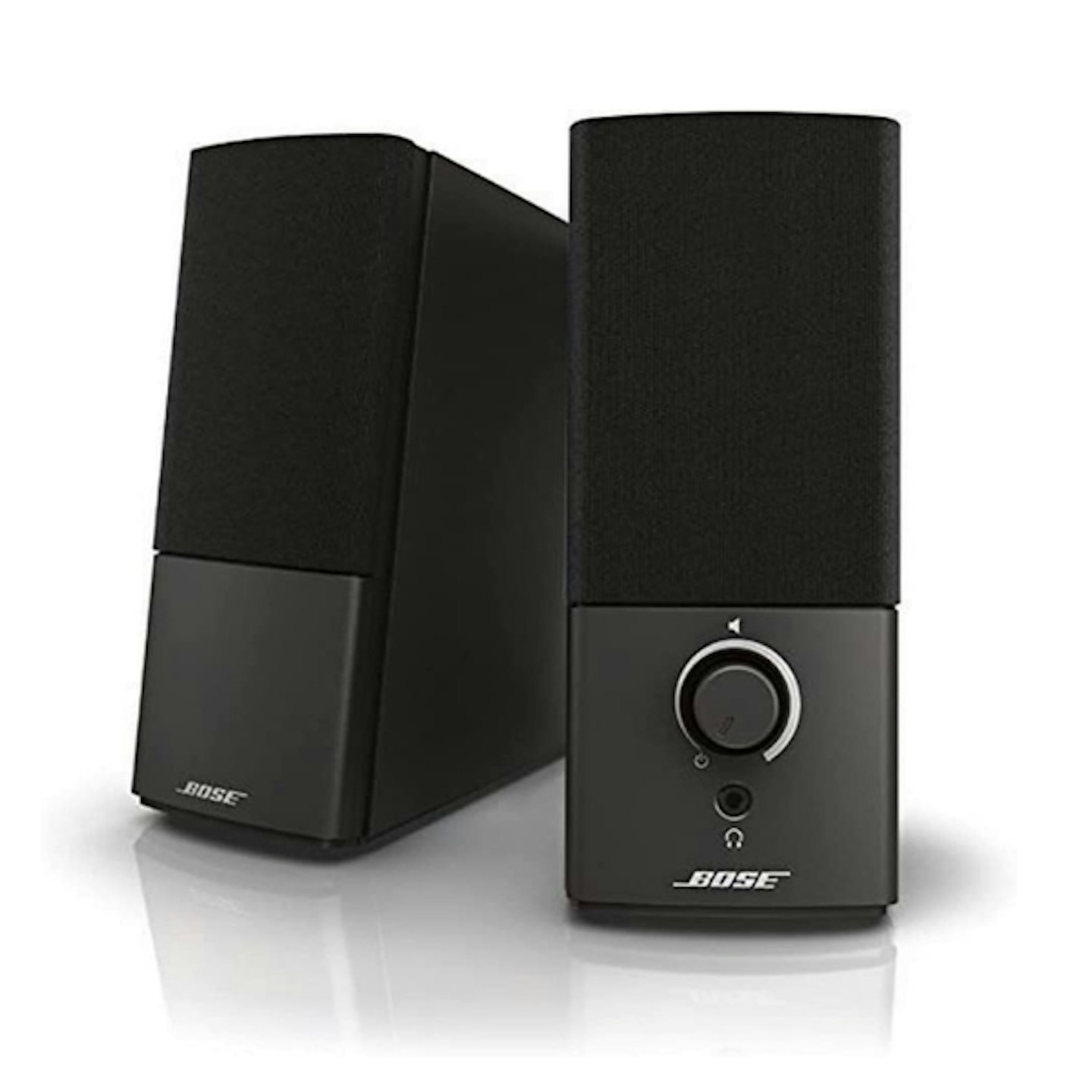 bose
Description
When it comes to speaker brands with renowned quality, few speakers have the same authority as
Pros
Excellent audio
Excellent soundscape
Precise, crisp and loud
Best for practicality and a compact set-up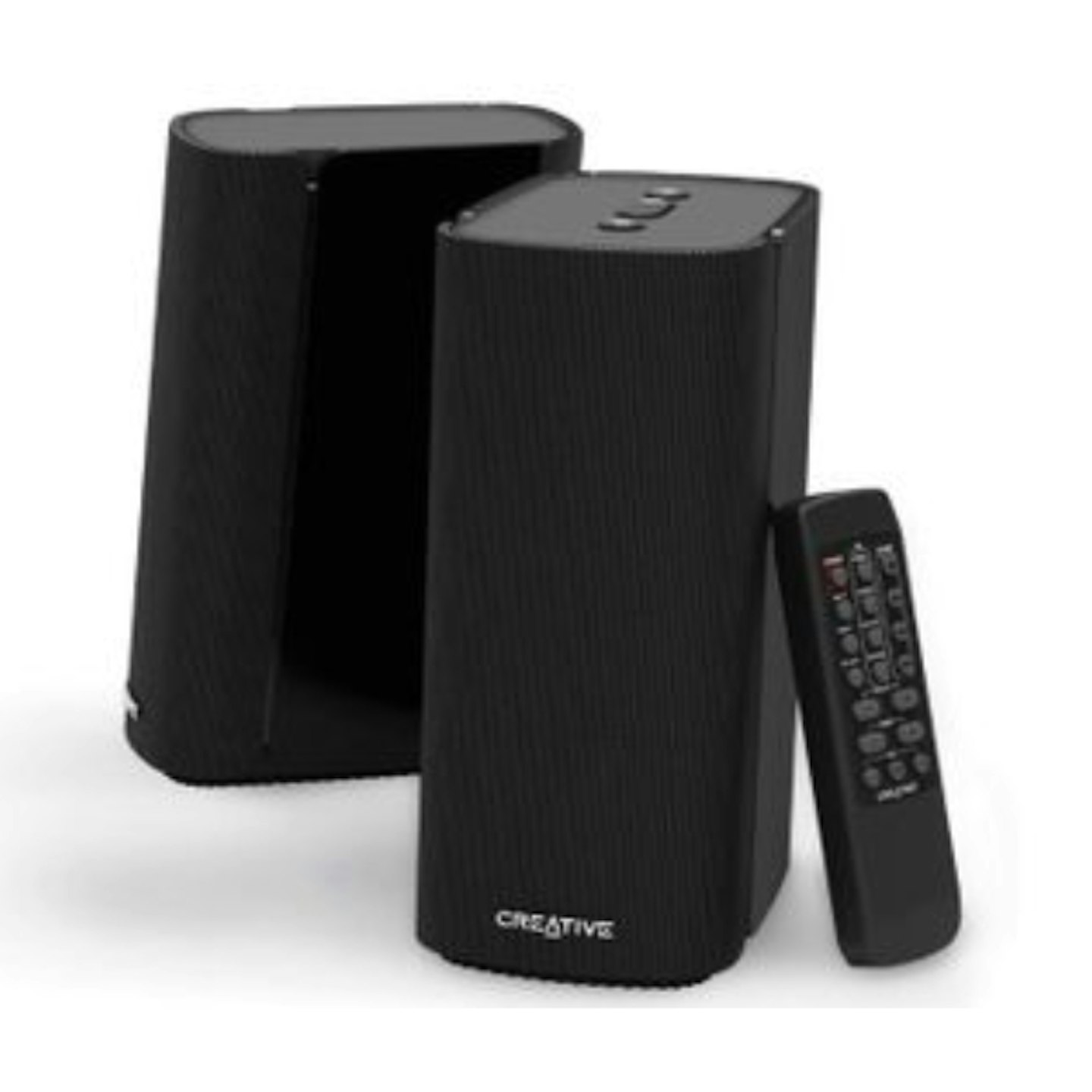 amazon
Description
The word that springs to mind when using the Creative T100 desktop speakers are practicality. The
Pros
Reliable
Compact
Pleasant audio
Cons
Not particularly exciting
Recommended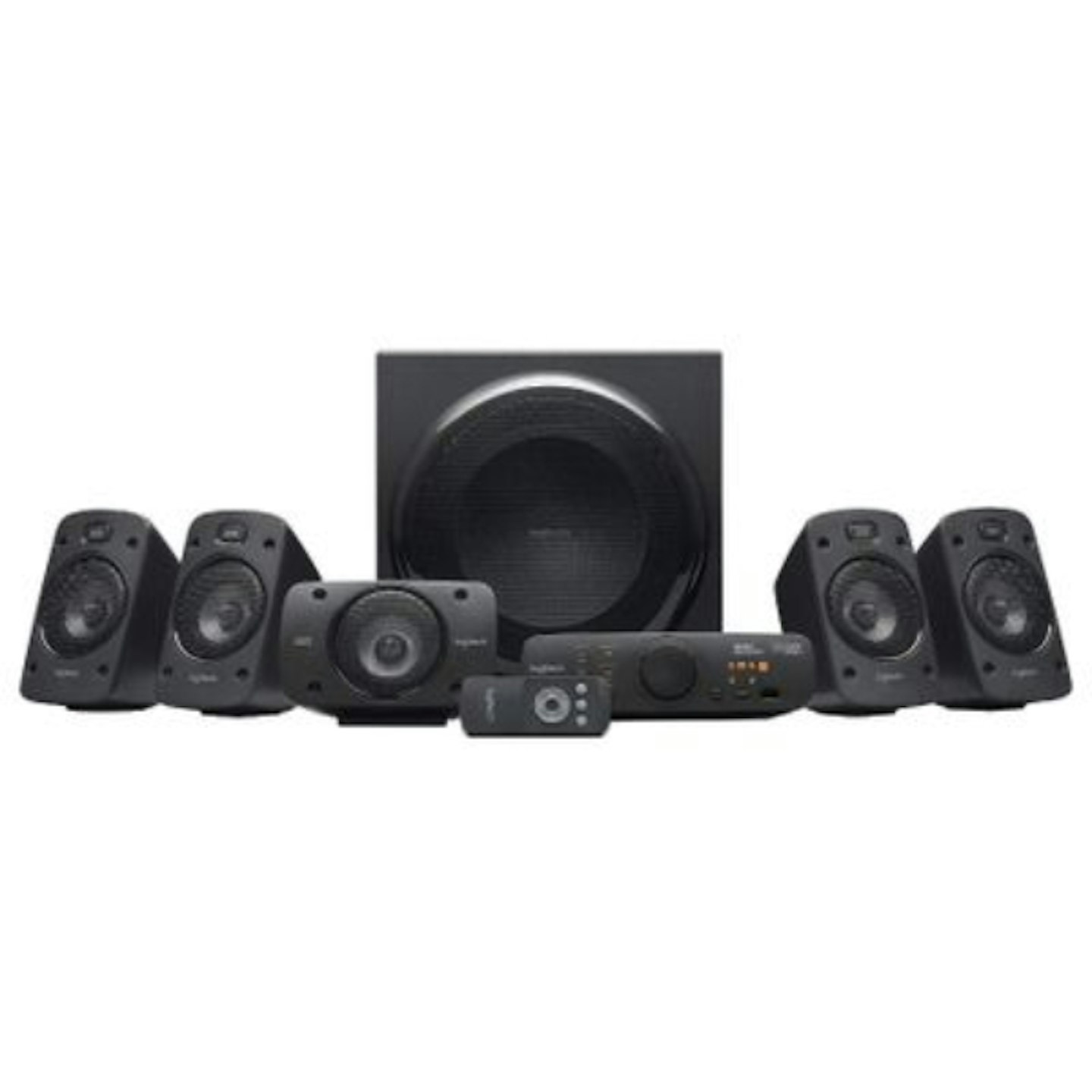 ebay
Description
These 1000W speakers are the business, turning your desk from a workstation into a battle station
Pros
High-fidelity sound
Tonnes of volume
Wireless remote
Cons
Expensive
Takes up a lot of space
Speakers are all well and good, but if you're in a public space or working late into the night, what do you do then? You simply pop on a pair of the best wireless headphones. If you're particularly keen to focus on and silence the outside world, you could even opt for the best noise-cancelling headphones.
Buyer's Guide: Frequently Asked Questions
What are the best budget PC speakers?
If you're looking to spend under £30, but want a mains powered speaker, we'd recommend the Logitech Z200. They're affordable and offer a good solid sound profile with plenty of volume.
If you want something on the go with a laptop, then the Creative Pebble V2 Speakers are a fine choice, with a minimalistic styling and decent audio performance.
Experience high refresh rates and stunning visuals with The best budget monitors available on the internet.
What are the loudest PC speakers?
The loudest speakers on our list are, without a doubt, the Logitech Z609. With seven satellites, a hefty sub and 1000w to play with, it's hard to argue against its volume and quality.
If you're looking for a low-key setup, the Razer Leviathan packs a punch without taking up too much desk space.
Related: The best monitor
What to look for when buying PC speakers
Before you click 'Confirm' on your new PC speakers, there are several things that are worth considering. The first thing is pretty clear: cost. That, naturally, is up to you, and we've made sure our selection offers the best in every price bracket.
Secondly, size. A larger size speaker tends to mean more volume and higher quality audio, however, it also means that the speakers will take up more space. If you're working on a small desk, there's no point in opting for a 7.1 surround sound option that's going to take over your workspace. So, consider the speaker's footprint.
Thirdly, power. As in, how are the speakers powered? If you're looking for an option that can be transported with ease or won't take up any more valuable mains sockets, then a USB-powered speaker is going to be for you. Those who have the plugs, space and forgiving neighbours will be able to opt for a mains powered product.
Pick yourself up an awesome budget keyboard that's perfect for work, gaming, or casual browsing.
2.1, 5.1 and 7.1 speakers explained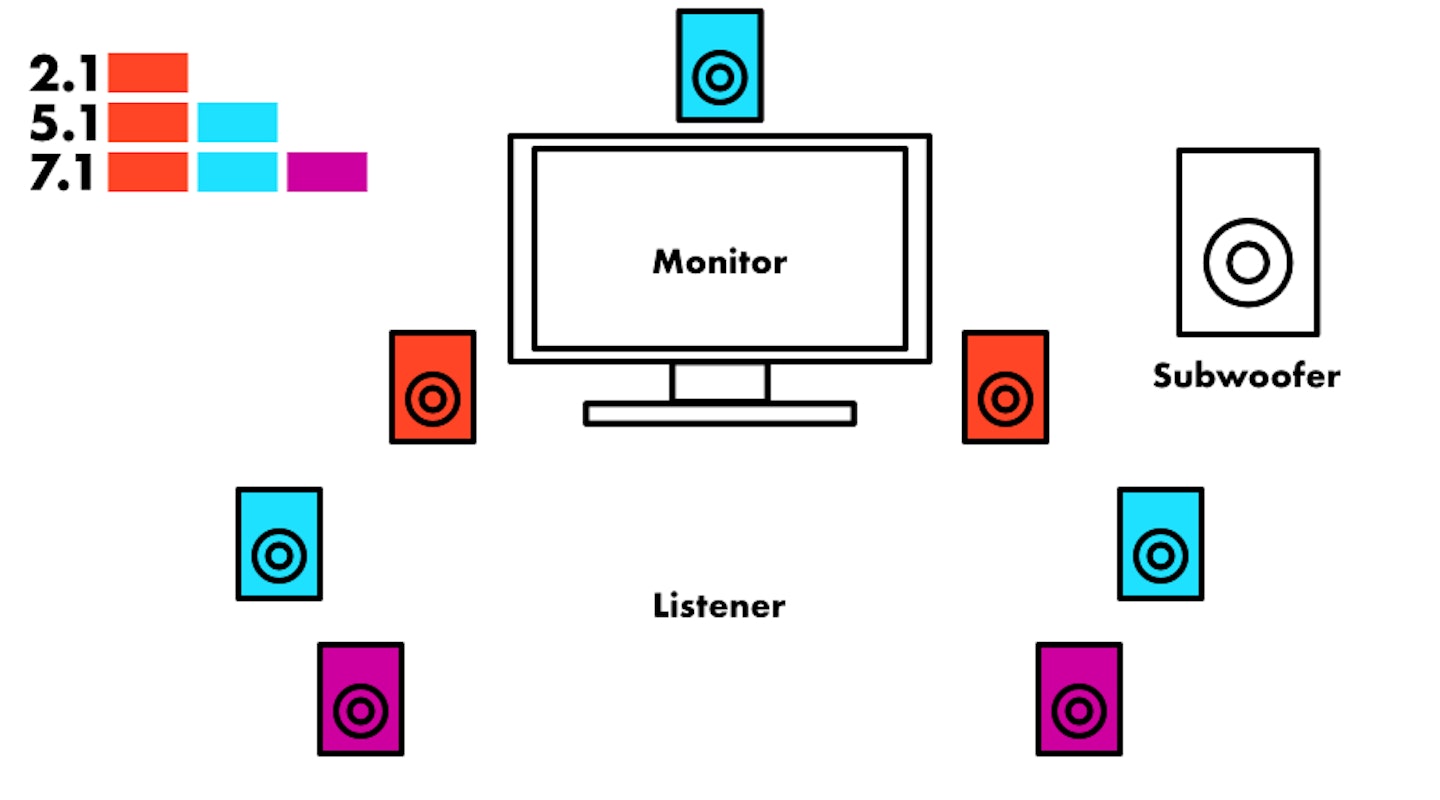 Everyone should be pretty familiar with the idea of stereo audio - this is when you get audio that plays out of a left and a right channel playing from a left and a right speaker. The effect of stereo is to put the listener in the centre of the action and give greater clarity to the audio. This stereo audio is also called a two-channel stereo or 2.0.
2.1 speakers - When a subwoofer is added to stereo audio to take care of the bass frequencies, a 2.0 speaker becomes 2.1. For most people listening to music, gaming or watching films on their PC, this setup will be the easiest to arrange while still providing a great audio experience.
5.1 speakers - Some PC speakers add even more channels to create a surround sound system. A 5.1 speaker system has five speakers and one subwoofer, with each speaker taking on a specific responsibility. Typically, the Centre speaker projects vocals and dialogue while the Left Front and Right Front speakers handle the main bulk of the audio. Then there are two more speakers, Left Rear and Right Rear, which add to the atmosphere by projecting ambient sounds, sound effects and far-panned audio. It's ideal for immersing the listener in movies, games and music.
7.1 speakers - A 7.1 speaker system add two more speakers into the mix, taking the audio played by the rear two speakers of a 5.1 speaker system and splitting it up even more. This arrangement creates an even more accurate sense of direction and immersion.
Are USB speakers better?
There are two types of USB speakers: those that are USB powered, rather than via a mains plug, and those that use the USB connection to transfer the audio data, replacing the traditional 3.5mm headphone-style auxiliary connection.
USB powered speakers are a popular choice for those looking for a low-fuss setup. The power passes through a PC or laptop's USB port, so there's no need to find an extra mains socket. However, the power from a USB port isn't that high, so if you're looking to pump up the volume, you're going to find USB-powered options pretty limited when compared to their much more substantial, mains powered brethren.
Streamline your PC setup with The best wireless speakers of the year - high quality sound, ultra-bass, and crisp sound all for a low price.
USB connections that replace 3.5mm headphone jacks are interesting. A USB connection bypasses the computer's soundcard and relies on what's in the speaker system to process its information. It also provides a clean digital signal, whereas the 3.5mm is analogue, and therefore is more prone to interference. However, the average user isn't really going to find any problem with 3.5mm units, as contemporary ports and connections tend to be high quality and well insulated.
What matters is the sound. Both USB and 3.5mm are capable of producing excellent sound quality. It doesn't matter whether which one you go for, so long as it sounds good and works for you.
Looking to start streaming? Here are the best microphones for streaming.
What is bass, midrange and treble?

Bass, midrange and treble are sometimes referred to as lows, mids and highs. These terms refer to the different sound frequencies found in audio.
Bass, low or lo, is the boomier sections of sound, the frequencies that people can most often 'feel' - bass drums are an example of low frequencies. Without bass, audio sounds very empty and 'tinny'. Too much bass and music can sound rumbly, overpowering and woolly.
Midrange, middle or mid, is all the stuff that happens in the middle - guitars, vocals and speech. Balancing this with bass really brings audio to life. If you struggle to hear vocals in music or conversation in podcasts, boosting the midrange can bring these out for you without having to play with volume.
Treble, highs, or hi, is the highest frequencies. These are important for picking out details in audio, but if they are too high they can annoy and be painful to listeners – overpowering treble gives audio the dreaded tinny sound
What's Dolby Atmos, DTS and DTS ?
They're technologies from competing companies that reach the same goal. An object-based sound system that offers the impression of being in the centre of the action. Sound is given the impression of coming from all around, including above. It's ground-breaking and extremely immersive.
What's THX certified?

If an audio system is THX certified it means that it has undergone vigorous and thorough testing to guarantee an extremely high level of performance that matches those expected of cinemas. The audio you hear will be the audio that the sound engineers intended.
William Lobley is a Senior Content Writer and reviewer for WhatsTheBest, specialising in technology, gaming, and outdoors. He also writes for Empire Online.
Subscribe to the What's The Best Newsletter to keep up to date with more of the latest reviews and recommendations from the rest of the What's The Best team.