Even the very best active speakers can compete with passive wired speakers in terms of fidelity. And that's thanks to some of the best speakers having some of the most cutting-edge amplifier tech built into them. Admittedly, the concept itself might make even casual listeners run to the hills. After all, we all know that proper audio gear is passive speakers hooked up to a separate amp. Or do we?
As with all tech, audio kits have become smaller and more powerful than ever. Amplifier tech is a prime example - not because circuit boards are shrinking, but because amps need lots of power. And that's not an easy thing to shrink without compromising on frequency range and volume. That is, until now. Even top brands such as KEF and Wharfedale are getting in on the act. Use your hard-earned money wisely and you'll be able to ditch the bulky amp while still outperforming some dedicated hi-fi speaker systems.
Best active speakers of 2023 at a glance
• Best overall active speaker: Edifier S1000MKII 2.0 Audiophile Active Shelf Speaker - view offer on Amazon UK
• Best budget active speaker: JAM Bluetooth Bookshelf Speakers - view offer on Amazon UK
• Best bookshelf active speakers: Edifier R1280DBs Active Bluetooth Bookshelf Speakers - view offer on Amazon UK
• Best compact active speakers: JBL 1 Series 104 Compact Desktop Speakers - view offer on Amazon UK
Shop active speaker deals on: Amazon | John Lewis | Currys | AO | Appliances Direct | Very | Argos
So, what kind of active speakers are right for you? The best TV soundbars or portable music players may be self-amplified and contain stereo speakers, but you won't find any of those here. Why? Because what we're focussing on true stereo separation across two separate speakers. If you're a music fan, go for ones that look good with your system and have good reputation for musicality. Go for a portable size if you're more of a casual all-round user with things like PCs and laptops as you're likely to be moving them.
Active speakers should look like speakers, sound like passive speakers, allow for some tone control, and still support enough audio inputs to be useful. So, if you're ready to keep those solid premium hi-fi looks but lose the bulk and hassle of a separate amplifier, we have plenty of buying advice to help. Up next: Your personal What's The Best playlist featuring the best active speakers of 2023.
The best active speakers of 2023
Best overall active speaker
Description
Edifier's main business is in making premium sound systems, and it's been doing just that since
Pros
Truly stunning build and engineering
High-res Bluetooth audio
Lots of connection options
Remote control
Cons
A sub-out connection would have been the icing on the cake
Best budget active speaker
Description
The JAM brand has been around for a while now, and it's carving its own path in fun, minimal
Pros
Good tone despite being 30 Watts
Slim profile for flexible placement
Can be matched and paired with JAM turntables
Cons
Limited input options
Not ideal for PC use as they go into standby after a few minutes without input
Best bookshelf active speakers
Description
The Edifier R1280DBs do look like bookshelf speakers, much like many of the others we've featured
Pros
Very well engineered
Active speakers ideal for those without a separate amp
Excellent bass
Side panel with manual control knobs
Sophisticated looks
Cons
Included cables are a little cheap
Best compact active speakers
Description
Pros
Fits anywhere
Handy front-panel headphone jack, mute and power controls
Great bass for the size
Cons
Limited acoustic range may not be enough for audio production
Few connections, although enough for compact speakers
Best active speakers for PC
Description
These Eris E3.5 speakers could easily have been a contender for our best budget active speaker
Pros
Compact and smart
Accessible controls
Great precision for games and mixing
Cons
Very limited input options
No Bluetooth (although available on a different model)
Best active speakers for vinyl
Description
With these stunning M20 active speakers, British company Q ACOUSTICS has come up with a very
Pros
Sub-out for extra bass
Contemporary yet refined looks for a vinyl setup
EQ preset switches
HD quality Bluetooth
Braced cabinets
Cons
You'll need a pre-amp on the input from your turntable
Best active speakers for TV
Description
Audio masters KEF has moved even further towards neat yet premium speakers in recent years. That
Pros
Incredibly well engineered
Beautiful design
HDMI ARC for TV connection
Lots of connection options including a sub out
Cons
No analogue RCA / Phono connection
Best premium active speakers
Description
KEF makes it back into our list and for good reason. It's extremely difficult to find wireless
Pros
The sound quality is nothing short of incredible
Amazing design and build
Multiple use cases
Wireless and analogue inputs
Supports more streaming services than we've ever seen in one unit
Cons
Very heavy bass lovers may still want a subwoofer
Best active speakers of 2023: Buyer's guide
What kind of listener are you?
With active speakers they all tend to live in the same ballpark when it comes to overall size. More often than not they'll be no larger than a standard bookshelf speaker. That's because self-amplified speakers tend to need to be a bit more portable and designed to slot into small nooks and crannies, or next to other equipment. The odds are, if you're going for one of these, you're not the sort of listener who wants or needs a separate amplifier and passive speakers. Both of those are expensive and bulky compared to active speaker solutions.
So, your decision here is really a trade-off between keeping things portable and practical (such as speakers for a PC), and having a more high fidelity for music when adding speakers to a record deck or even fixed on the wall as part of a multiroom audio setup. It'll also somewhat depend on what equipment you're looking to connect them to. Read on to get more pointers before you buy...
Connect your equipment
Active speakers don't tend to come equipped with the array of input options you'd normally find on a dedicated amplifier. Then again, that's the point. If you're opting for an active speaker in the first place, chances are you're looking to limit cable mess; and you probably want to enjoy your music from a small handful of sources.
A system with Bluetooth will be best for easy connections with your other devices. And on the outside chance that you're looking to route your TV audio through it, you might want to choose one with an HDMI ARC port. But back to the music: Don't forget your CD player. That may require an optical input in your active speaker. Your old MP3 player might need a 3.5mm audio jack input. And last but not least, having a phono input or two will mean your record player or other analogue gear can be used. Add up your connection types before you buy.
Plan your speaker placement
The whole point of choosing active speakers over soundbars and the like is the true stereo separation effect that can be had. A pair of speakers means you can keep those left and right channels nicely separated in your room. Due to their compact ethos, most active speakers are very flexible in terms of placement, even in the smallest of rooms. However, you'll still want to plan for enough separation between each speaker so that you benefit from stereo sound. The best bookshelf speakers may look great on the aforementioned bookshelf, but what's the point in having two if they're almost sitting next to each other?
Beware of the bling
Our expert choices here have avoided models that are all show and no go. Many cut-price speakers, and even some with higher price tags, are actually all about flashy looks. As with books, the cover may tell a very different story from the actual content. And that brings us to testing…
Try before you buy
Perhaps the best option with any active speaker is to buy from a store that supports easy returns if you're not satisfied. Reviews and tech specs aside, there is no substitute for listening to the best TV speakers in person. Or maybe you know a friend or colleague who has the speakers you're interested in, to arrange a road test. We recommend taking the music you love with you for testing speakers, as you'll get the very best idea of whether they suit both your ear and your taste in music.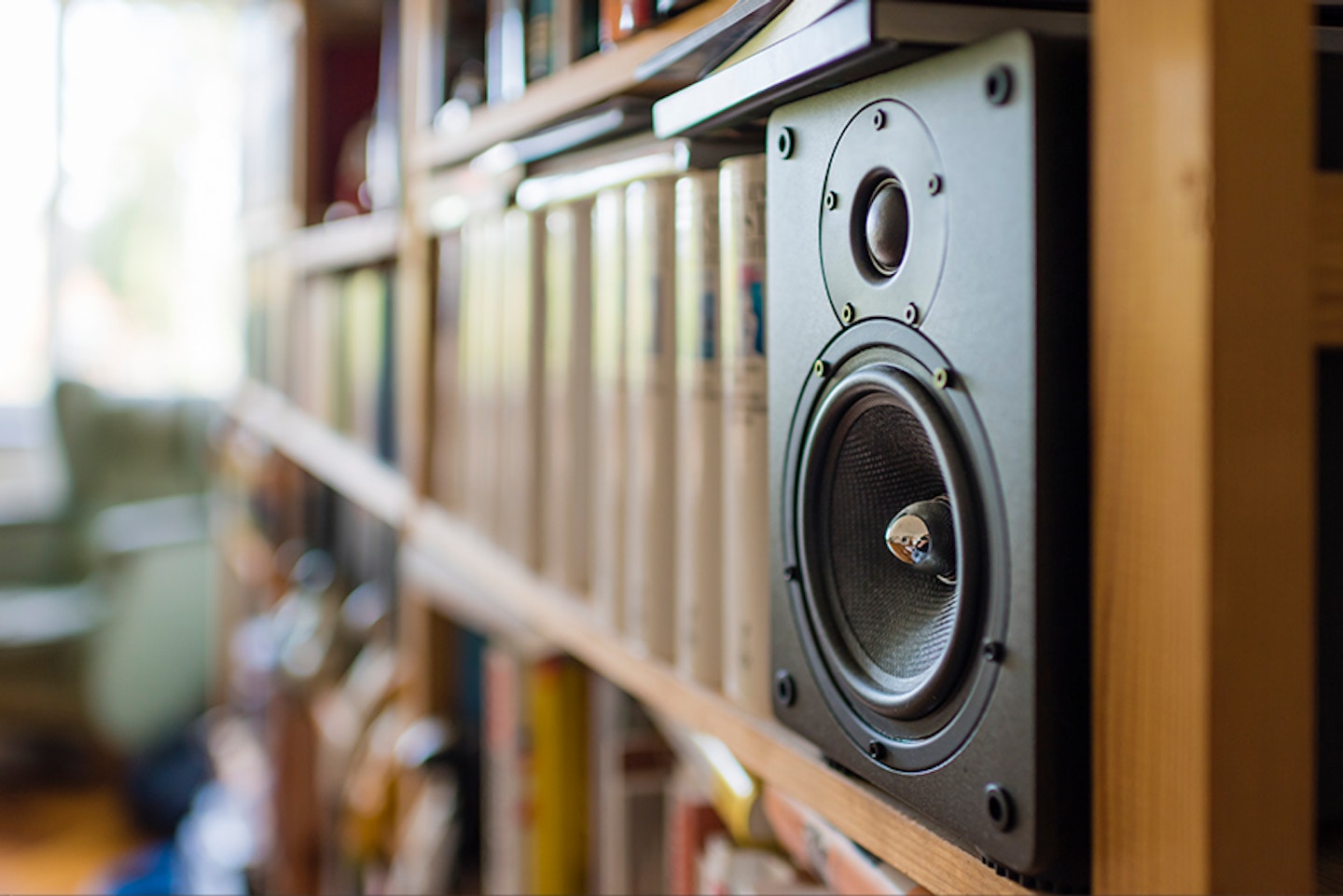 Speaker jargon-buster
As these speakers have amplifiers built-in, factors like impedance and wattage are much less of an issue; as you won't be hooking these up to a separate amplifier. But, active speakers of all sizes still come with an amount of jargon. Here's a run-down of the most common terms you'll find.
Active speakers
Unlike passive speakers that have no active power or amplifier circuitry, active speakers do. This means that you can hook up any sound source directly to the speakers, usually via an auxiliary input connection; such as an audio jack, optical input, or twin phono plugs in the case of speakers for a record player.
HDMI ARC
ARC stands for 'Audio Return Channel'. This kind of HDMI connection will send sound from your television to your active speaker. Sound from other devices attached to your TV, like Bluray players, will get passed to the speaker too.
Watt
Wattage in regard to sound output and speaker power is a measure of the strength of the audio signal that drives the speaker. The wattage between the speaker and traditional separate amp needs to be compatible to avoid potentially damaging both; but of course with active speakers this is all dealt with for you.
Decibels
Sound is measured in decibels (dBs). While it's an accepted measure of volume, it doesn't correlate with wattage. More wattage doesn't necessarily mean bigger or better volume, or quality for that matter. Usually, manufacturers specify the amount of dBs that a speaker can produce with a single Watt of power at a 1-metre distance.
Drivers
A driver is a device inside any speaker, be it wired headphones or an external speaker, that converts electrical signals into sound. So it follows, larger drivers tend to be able to deliver a more powerful sound with greater accuracy. That said, this isn't always the case as build material quality also plays an important role.
Tweeters
A speaker is two components: a woofer and a tweeter. A tweeter is responsible for producing high-frequency sounds. They're often a dome shape and may even be independently positionable.
Woofers
A woofer is the part of the speaker that produces low-frequency sounds. You'll commonly see these described by the width of the cone - in inches or centimetres. This will also give you a slight indication of how much range and power they may have.
Frequency Range
This is a measurement, in Hertz (Hz) of the range of sound frequencies a speaker can reproduce. Our ears can perceive 20 - 20,000 Hz, with the lower number being a lower tone and vice versa.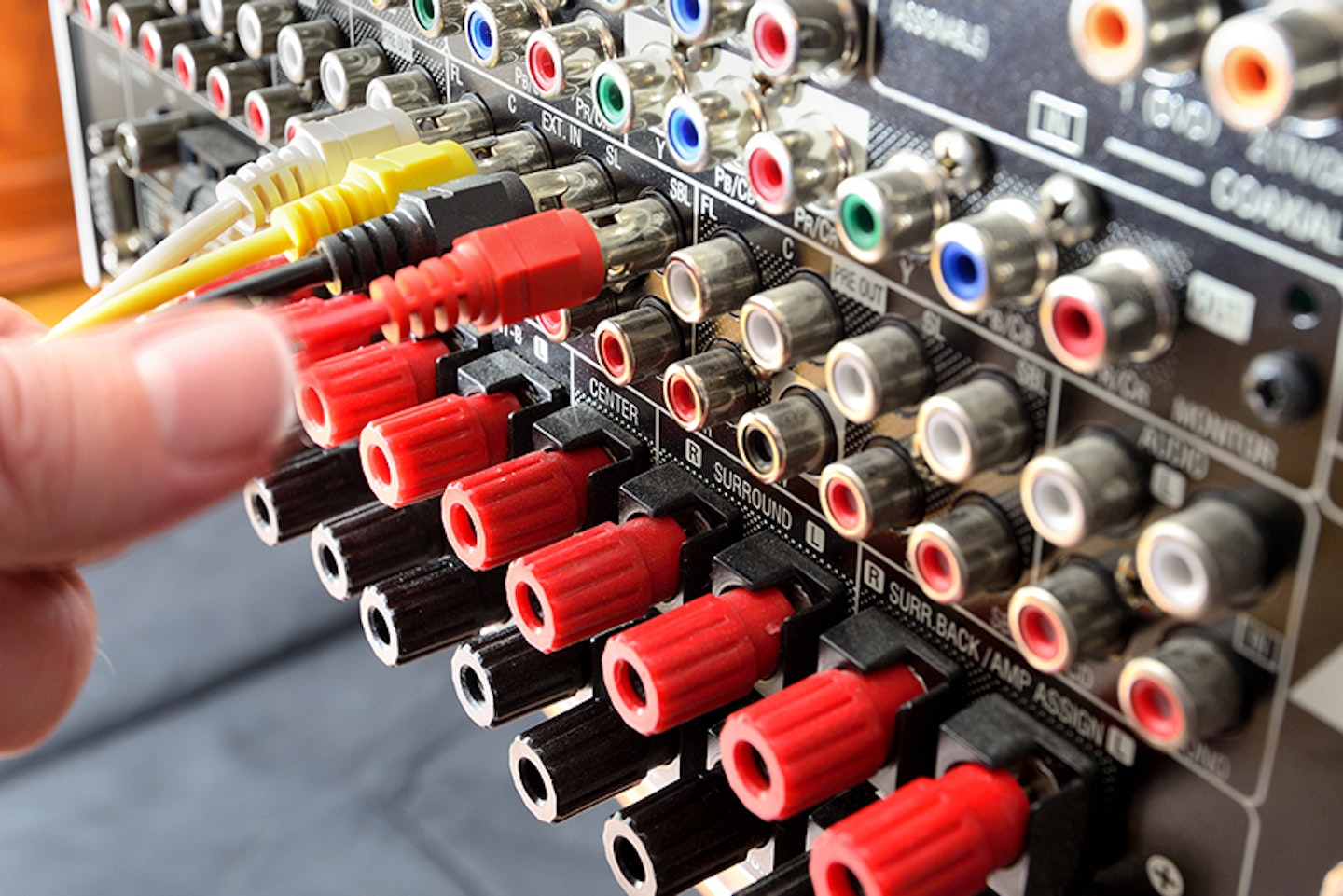 Frequently asked questions
Who makes the best active speakers?
We're huge fans of Edifier, as they seem to hit the perfect balance of quality, technical features and affordability. For us, they do consistently deliver more bang for the bucks they actually cost. All of our recommendations above are excellent choices, depending on your taste in looks, input options and size. But, as always, nothing can beat listening to any speaker before you go ahead and buy.
What's better - active or passive speakers?
This is really a question of taste. In technical terms, a good quality separate amplifier (when paired with large speakers) is probably going to outperform active speakers. But that quality and power gap is closing fast. And, as you'd expect, this is also down to your budget. It's completely possible to splash the cash on separates that sound a lot worse than middle-of-the-road active speakers. Plus, the benefit of active speakers is the lack of cable clutter and expense that comes with other options. As always, it's all about testing out the ones you like first.
Can active speakers be used with an amplifier?
While technically possible, it's highly inadvisable to do this. Remember, the audio signal that a separate amplifier will output is normally designed to do two things: One, the wattage and impedance are carefully paired with that of the connected speakers; and two: the amount of power delivered is designed for speakers that are completely unpowered (passive). What that means is that you run the very real risk of overloading your active speakers resulting in permanent damage.
What are the best active speakers for turntables?
Subjective audio quality aside, this is going to come down to connection types and sound isolation. As most turntables output sound via a pair of phono cables (also known as RCA connectors), your active speakers should have at least one pair of phono inputs, for the left and right channels respectively. Be aware though that, unless your turntable has a pre-amp built into it, its phono output will need a separate pre-amp unit to boost the signal enough to be amplified. Pre-amps are small and relatively inexpensive, such as the Fosi Audio Box X1 Phono Preamp.
As far as sound isolation goes, the main thing to remember when playing vinyl records at higher volumes is the distance and placement of the active speakers. If you have your speakers on either side of a turntable, any vibration from the speakers may travel through the shelf or unit to the stylus or platter. Vibration-dampening turntable feet vary in quality, so don't wholly depend on these. Ideally, your speaker choice will have (or have the option to add) feet that will help to isolate the vibrations between the speaker and the surface it stands on. The ultimate answer to this issue is to place them on a different surface to the turntable or mount them to the walls.
What are the best active speakers for classical music?
Classical music may demand more clarity and separation from speakers than many other musical genres. Other than trialling the capabilities of your chosen speaker (again, preferably by taking your favourite classical tracks with you to test play) you will only be able to take your pick of the best active speakers based on reviews and technical specification sheets. In general, the more drivers a speaker has, the more easily you will hear separation in frequencies - helping you to pick out orchestral details at all levels.
Chris Duffill is a Tech Product Writer for What's The Best and Yours. His background includes writing, editorial, marketing, design, video and photography. He specialises in home entertainment and audiovisual tech, including speakers, amplifiers, turntables, streaming media players, TVs and more. He is also one of our resident experts in computing (PCs, tablets, smartphones, smartwatches), DSLR photography and all kinds of digital cameras. He also writes about retro gaming, game consoles and various electronic gadgets. If it plugs in, lights up or makes a noise, he'll write about it.
Subscribe to the What's The Best Newsletter to keep up to date with more of the latest reviews and recommendations from the What's The Best team.