Whether you're on the daily Wordle grind or breaking out some Raid: Shadow Legends, these budget phones for under £300 can give some of the best smartphones a run for their money. Even premium brands are getting in on the budget act, with models from Samsung and Motorola amongst others.
Budget smartphones have come a long way in the past few years, offering users a lot more bang for their buck than ever before. Whether it's a sharp camera, a mammoth battery, or breath-taking visuals, you'll be pleasantly surprised when it comes to how much you can get out of budget phone options this year.
The best phones under £300 in 2023 at a glance
• Best smartphone under £300: Samsung Galaxy A53 5G 128 GB - View at Amazon
• Best budget Google Pixel phone: Google Pixel 6a – Unlocked - View at Amazon
• Best budget Motorola phone: Motorola Edge 20 Lite - View at Amazon
Shop smartphones on: Amazon | Currys | giffgaff refurbished deals
You may think that a phone for under £300 might not be worth it. Or that you should spend much more on a phone. But it really isn't that necessary. You'll find that a lot of what you pay for when it comes to smartphones is brand - so if you don't mind trying out some excellent yet underrated manufacturers that'll rival the priciest phones, read on. If you are ready and able to spend a small fortune, we reviewed the Apple iPhone 13 Pro Max recently; you won't get more premium than Apple when it comes to price and spec.
But for the rest of us, here's our selection of incredible budget phones for under £300, perfect for anyone looking to save cash on pricey contracts. So, without further ado, here are our top five picks for the best budget smartphones you can pick up right now to challenge the flagship phones of 2023 on both spec and price.
Best smartphone under £300
Description
The Samsung Galaxy A53 smartphone is ideally priced and is packed with fantastic tech specs that
Pros
Fantastic value
Impressive battery
Nice camera
Cons
Some performance issues under heavy use
Best budget Google Pixel
Description
Google's Pixel line has been making waves in the phone market recently with its affordable yet
Pros
Fantastic price
Great responsiveness
Good RAM
Cons
The camera could be better
Best budget Motorola phone
Description
While we've been wasting our money on ludicrously expensive tech for years, Motorola has been
Pros
Fantastic performance from the CPU
Great photos
Great battery life
Best budget OnePlus phone
Description
One of the best alternatives to both Samsung and Apple, OnePlus has a beautiful range of
Pros
Incredibly well made
Fantastic 8 GB of RAM
Rapid warp charging
AMOLED screen
Cons
A weaker front camera takes somewhat gloomy photos
Best budget Xiaomi
Description
Out of the gate, the Xiaomi Redmi Note 11 Pro is a stunner, with 6GB of RAM, a Snapdragon 680 and
Pros
Fantastic mobile game support
Great battery life
Powerful processor
Cons
Weaker camera
Still using outdated Android 11
Best renewed phone under £300
Description
A flagship phone for less than £300, this steal of a deal from Samsung has blown us away at its
Pros
Fantastic value option
Great gaming capabilities
Description
Despite its flagship phone's outrageous prices, Samsung always has some really brilliant budget
Pros
Brilliant 4K recording
Stylish, modern look
Silky smooth browsing
Best phones for under £300 in 2023: Buyer's guide
You don't have to spend more (unless you really want to)
Despite getting some great deals on budget smartphones, there's been a noticeable price hike in leading brands' smartphones over the past few years. In 2017, for example, the launch price of the iPhone 8 was £649; mind-bogglingly cheap compared to the £1,749 you could spend on the 1TB iPhone 14 Pro Max, or even some of the best Huawei phones of 2023. But why?
It's largely down to manufacturing costs - in recent years smartphone components have become far more expensive than they've ever been due to silicon shortages. Plus, the technology is far more advanced and difficult to produce than it was even four or five years ago.
So, are budget phones for under £300 worth it? Well, yes. But with a budget phone, you're sacrificing some useful features such as the latest Samsung S22's telephoto lenses, the latest iPhone 14's stunning night modes, and its impeccable UI. If you've got the cash to splash, go for it. All of that said, budget phones now offer so much more value than ever before, with features that even the absolute cutting-edge smartphones of this year don't have (such as the sorely missed aux jack), as well as expandable memory support.
Our expert advice is to list the features you use the most first, then list the ones you enjoy the most. After that, despite being very tempting, the lavish features that attract a premium price tag can just be left behind. This will keep your budget on track.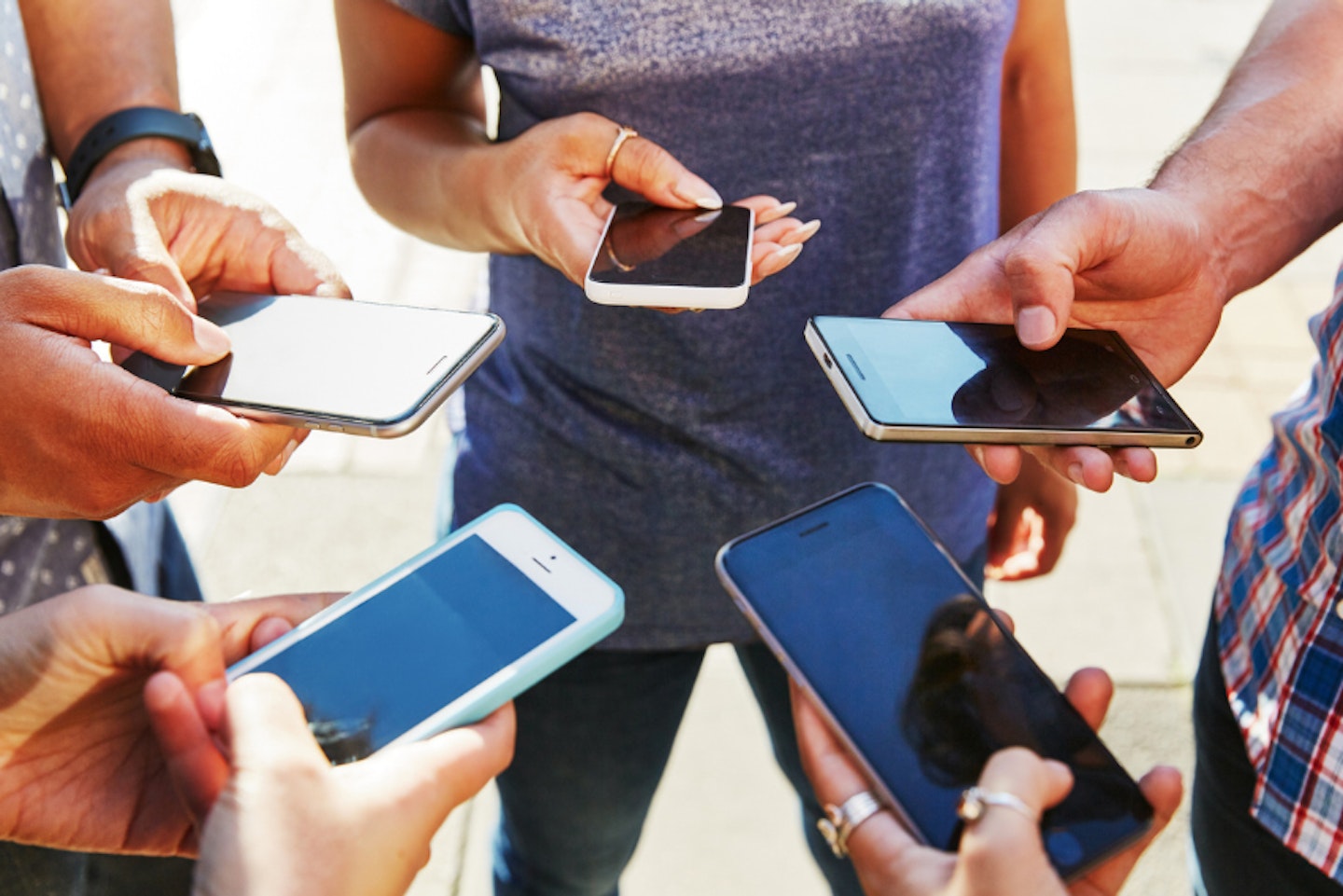 Best phones for under £300: Frequently asked questions:
What are the most popular mobile games right now?
With over 1,120 million players, PUBG Mobile is the most popular mobile game ever, and it's easy to see why. In a close second, however, is Pokémon Go, which still remains popular as ever with 1,000 million players. Multiplayer games have taken mobile gaming by storm with most top mobile games being FPS shooters, MOBA's, or open-world RPGs.
If you're looking for the very best mobile gaming experience, you'll have to go with the sort of power and performance that only the best gaming phones for immersion can offer.
Which smartphones have headphone jacks?
Actually, all of the options we've listed above have headphone jacks. In a bid to make space for more powerful components and for a modern look, many smartphones have begun ditching the aux jack. Luckily, there are still plenty of newer options available that still have proper wired headphone support.
How have smartphones changed the world?
They've truly changed our world immensely. Socialising as we know it has fundamentally changed and is far more instant than sending letters or meeting in person.
You've also got a prominent connection with strangers. You're able to see anyone's posts, interact with messages by rating them, or respond personally. This is but a tiny facet of why smartphones are so important in modern society - for better or for worse.
Can smartphones get viruses?
There's a common misconception that smartphones cannot be affected by a virus, but this is entirely false. A smartphone is just as, if not more vulnerable to viruses, malware, and especially scams. As we go about in public, phones are accessed over public Wi-Fi. If you're browsing the internet, certain webpages can install all sorts of malware in an instant; so it's best to access sites with absolute caution, be aware of what you're accessing, and perhaps use a form of VPN or anti-virus software.
Do any of our picks support wireless charging?
Only Xiaomi's Redmi Note 11 Pro, and Motorola's Edge 20 Lite support wireless charging, but we're bound to see much wider support for wireless charging in the future, even for budget smartphones. Until then, if you're an Apple user, you can always rely on some trusty iPhone charger cables.
Ryan Houghton is a tech writer and reviewer for What's The Best, specialising in PCs and gaming. He is a keen PC gamer and an avid reader.
Subscribe to the What's The Best Newsletter to keep up to date with more of the latest reviews and recommendations from the rest of the What's The Best team.