If you're looking for a new ride, you may have noticed that you will struggle to find the best electric bikes under £1,000. This is mainly because all of the best electric bikes on the market will have batteries and motors that are actually up to the job. While you can find cheaper models out there, we don't particularly recommend many of them - and this isn't just because we don't like the look of them.
Roadworthy e-bikes actually come under some pretty tight legislation, particularly when it comes to being usable on the road without a licence. If your budget can stretch a little higher, some of the best e-bikes for under £2000 come with a few more bells and whistles. An e-bike needs you to pedal it, and it'll need charging and maintenance from time to time, but there's no better way to enable greater mobility and fitness for those who need the assistance. All of that said, although you're on a bit of a budget in e-bike terms, there are some great options to be found.
The best electric bikes under £1,000 in 2023 at a glance
• Best overall electric bike: Electric City Bike ELOPS 120e Low Frame - View at Decathlon
• Best budget electric bike: Pendleton Somerby E - Mint 2021 - Electric Hybrid Bike - View at Halfords
• Best electric commuter bike: HITWAY Electric Bike, 20" Fat Tire Ebike - View at Amazon
• Best electric mountain bike: Apollo Phaze Mens Electric Mountain Bike - View at Halfords
So, which e-bike is right for you? Well, first you need to decide what kind of cyclist you are. A city bike, such as for recreational and touring use, is likely to need less range but a good balance of comfort and a lightweight frame. A commuter may need a city or road e-bike with more range and less torque from the motor than others. Whereas a mountain biker looking for an assist may need a tough bike with extra torque but at the expense of battery life.
We have a buyer's guide below to help you decide. So, whether you're in the market for an electric mountain bike or a hybrid, we have you covered. Let's saddle up and find you the best electric bike under £1,000 to get you to your destination faster and easier than ever.
Best electric bikes under £1,000 in 2023
Best overall electric bike
Description
It is possible to make eBikes cheaply, as Decathlon shows here with the ELOPS 120e. The low
Pros
Simple design with a practical frame design for easy mount and dismount
Brushless rear wheel motor and 250 Watt power is more than enough for most journey types
Handy LED control console is right next to your left grip for hassle-free use
The range is at least 20 km - enough for lots of uses
Cons
V-brakes offer the least amount of stopping power
Best budget electric bike
Description
Taking an already low-priced bike and putting a low-priced eBike motor on is one way to ensure you
Pros
Excellent motor for a budget e-bike
Shimano Acera 8-speed gearing for smooth and consistent shifting
Lightweight aluminium step-through frame makes it a practical all-rounder
Full-length metal mudguards, chainguards and luggage rack
Cons
V-brakes aren't the best
A hefty bike
Best electric commuter bike
Description
This is your chance to get a fantastic foldable e-bike at well under £1000. Aside from the added
Pros
Highly practical foldable frame for plenty of journey options
Excellent range, comfy saddle and seven gear settings make commuting a breeze
Additional safety features like LED lights and wider tyres for stability on all roads
Can handle inclines up to 25 degrees
Cons
A little weighty
Small wheels aren't for everyone
Best electric mountain bike
Description
If there's one type of e-bike that demands a higher budget it's electric mountain bikes. But this
Pros
Front suspension for a comfortable ride off-road
Front-wheel drive motor for good control over your back-wheel
Great speed sensor and LCD display to monitor your stats
Lightweight aluminium frame for easy lifting and transport
Cons
The lowest power setting is not very noticeable
Removable battery recharges in 4-5 hours, so plan your trips well
Best hybrid electric bike
Description
The beauty of a hybrid e-bike is, of course, its flexibility. This Assist Crossbar is an excellent
Pros
Flexible range of uses and very well-designed multipurpose frame
Mudguards and a pannier rack mean plenty of practicality
Speed sensor and LED display mean you're always well-informed
Cons
One gear means you're definitely going to be using the assistance from the motor more often
Best electric bikes under £1,000 in 2023: Buyer's guide
Choose based on riding needs and frame style
There are, of course, a few basic types of e-bikes to choose from in terms of form and function. Here are some details to help you choose the right electric bikes under £1000 for you.
Road bikes and City bikes
These two types share a similar environment. A road bike is used on paved or tarmacked roads and can travel quite some distance. City bikes are built to be more comfortable and portable in urban environments. So, they'll often have a more upright seating position. City riders typically make shorter runs than Road bikers, so battery and motor power are usually less demanding. In truth, there's not much to stop you from using a road bike around the city, as long as you find it versatile enough. But a city e-bike is unlikely to make a flexible road bike for longer distances.
Commuter bikes
The commuter needs good battery life with similar handling to a road bike, but they may need to hop on and off other forms of transport. Consider a folding electric bike for these kinds of commutes. But if you know you'll be staying on your saddle for the duration, you'll have a little more choice.
Mountain bikes
The gearing and geometry of a mountain e-bike will make ascents easier and decent more comfortable. The added power from the motor will have you riding for longer too. You can spend a lot on a lightweight frame, but obviously, the tougher and better equipped they are the heavier they'll be without spending a lot more.
Hybrid bikes
Hybrids combine design features from both road and mountain bikes. And that makes them a great all-round choice for anyone who likes a bit more flexibility. Not as heavy-duty as a full mountain bike, but not so pedestrian as a regular road bike, a hybrid electric will let you do a great mix of most everyday cycling activities.
Lastly, there is another category, the electric cargo bike, but as these are specially built for carrying a load they usually price themselves out of the under £2,000 bracket.
Brakes and frames
Having chosen the right type for you, you'll still be faced with some technical differences to take note of here.
Brakes
You'll be hard-pressed to find an eBike which doesn't have disc brakes, as the heavier bikes require the greater stopping power found with disc brakes. They will either be mechanical, the traditional method of a cable pulling the brake calliper, or hydraulic, which is a fluid movement pulling the brake calliper shut.
The mechanical systems are fine and work well, but as they're open, dirt and grim can clog these up, with cables becoming stretched and needing to be changed.
A hydraulic system is a closed one. So, you'll get more braking power, so it may only require a couple of fingers to pull hard on the brakes, leaving more room for modulation. The downside to hydraulics is that they're more expensive, are more technical to replace, and often require a mechanic.
Frames
The frame will be something you will have to decide on too. You will get a choice of aluminium or carbon fibre frames. Aluminium is cheaper but tends to be heavier. Lower-end prices will make lighter carbon fibre frames more readily available.
You should balance the weight and cost of what you can afford because the likelihood is you won't mind a couple of extra kilograms on the bike frame if it saves you a couple of grand.
Take time to choose the right batteries and motors
These are paired to work well together. Your main focus here is on torque - or pulling power - and battery life that will last your journey.
Batteries
Make sure you get a battery that is right for you; a more extensive battery means a more significant weight; Yes, you will get a few more miles out of a bigger battery - but it isn't always needed. Consider the riding you'll be doing; will it be hilly or flat? Long distance or short? These should influence your decision on battery – if you're going to be doing lots of short rides where you have ample time to charge between rides, then a smaller battery might be more beneficial. A bigger battery might be better if you're going up long hills.
Motors
When it comes to motors, you generally have two options. A rear hub motor, which helps the back wheel roll; and a motor on the pedals, which allow the pedals to turn. Motors on the pedals will give you a better starting speed and will assist your power more easily. These are generally bigger and built into your bottom bracket. Motors on the hub are lighter, not as strong, but much more discrete and subtle.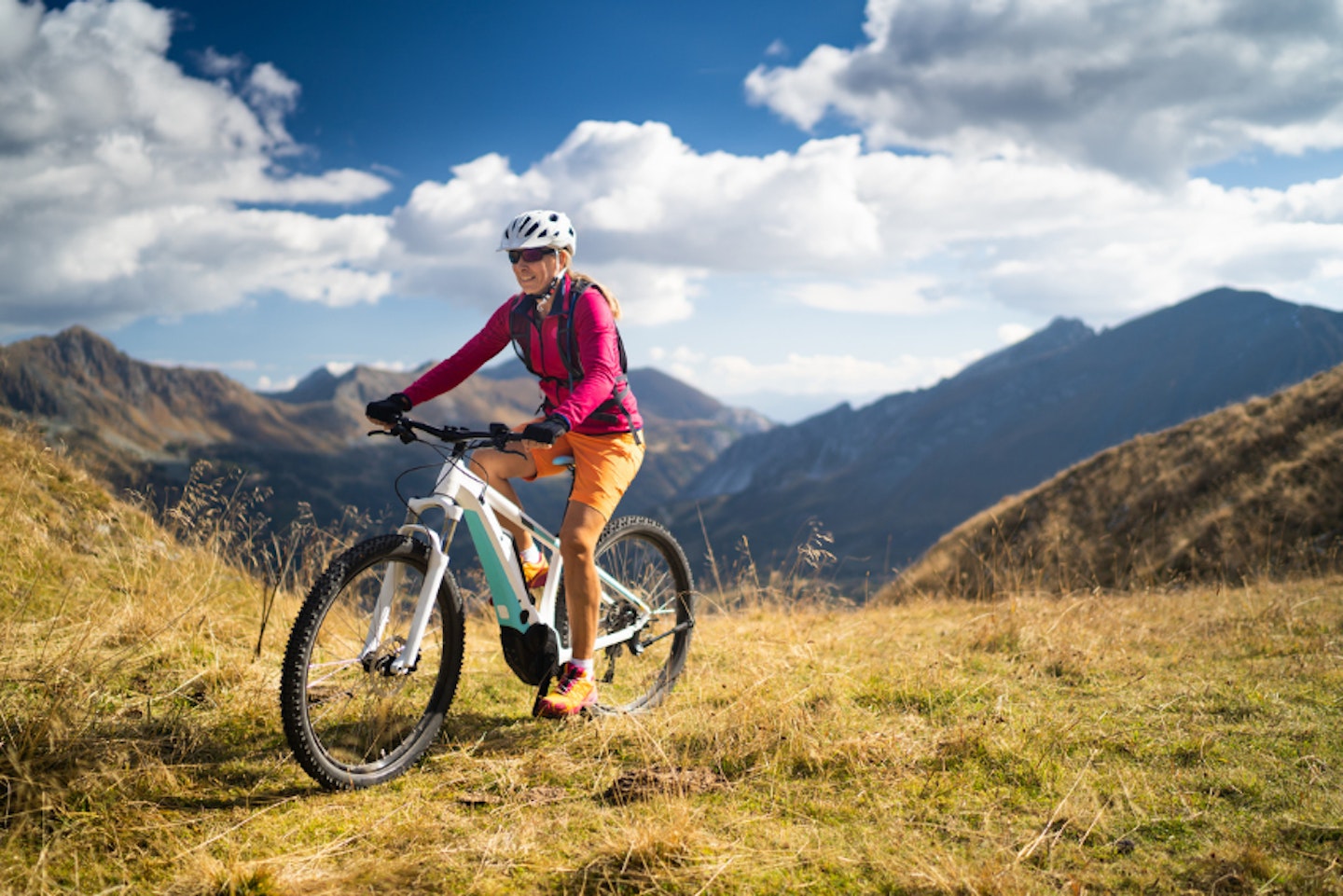 Top tip: On a budget? Consider a conversion kit
This is the cheapest way to upgrade your bike from a standard to a budget e-bike. And yet, the best kits still cost upwards of £500. If you're up for the challenge, there are different kinds of kits which you can buy.
Hub motor
Usually, these wheels have a built-in hub. You will replace your front wheel with the kit's front wheel with a built-in hub. There is then usually a battery and a pedal sensor to connect. They're relatively easy to build and connect up, with the only downside, besides the added weight, being the cabling. Make sure it's all out of the way of your pedals. Then, ensure you still have enough manoeuvrability in your handlebars.
Mid Motor
Mounted through the bottom bracket, this motor powers the pedals instead of the wheels; it's great for getting going and can produce much more torque for climbing steeper hills and carrying more weight. The downside is that they usually weigh more than hub motors and require more installation and tools.
Friction motor
These sit on a wheel and effectively turn the wheel for you. Therefore, pedalling should be easier with the added assistance. These are generally a click-on and off with a bit of kit, which will save your legs the effort.
However, if you don't own a bike already and don't have the mechanical know-how this may be an impractical choice. Our preference would be to purchase an eBike.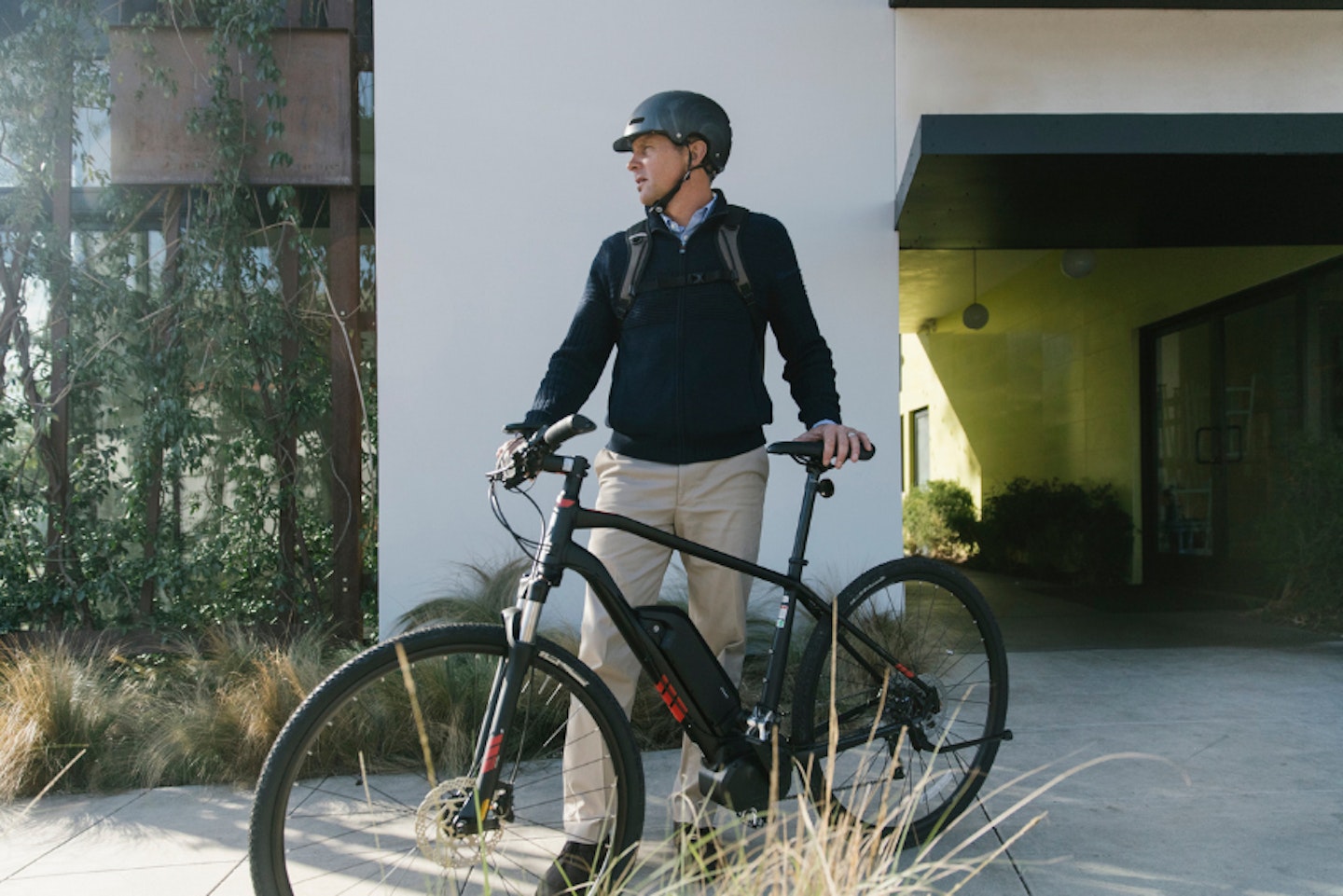 Best electric bikes under £1,000 in 2023: FAQs
Despite e-bikes being about for a while now, there are still a few misconceptions about what they are and how they work. Let's bust some myths.
What is torque, and what are Watt-hours?
The torque on an e-bike is very similar to a car; the higher the torque a motor can produce, the more weight it can shift. It's not uncommon to find pedal-assist motors producing up to 80Nm of torque. This is plenty to get you off the mark and up the hills. But, the higher the torque a motor can produce, the more weight it will be able to shift.
A Watt is a unit of power, and Wh is a unit of energy. So, Watt-hours measure the amount of energy for a specific period and Watts measure rates of power at the moment in time. So if you have a 250Wh battery, it will give you 250 watts of power for one hour.
Use this as a rough guide, though. When you're in the most assisted mode (which usually gives 250 watts of power), it'll depend on how hard you're working. Plus, the amount of weight the bike is carrying and things such as temperature and inclines.
Do I need a licence to ride an electric bike?
No, you don't need a licence to legally ride an electric bike in the UK - as long as it's classed as one. To meet this standard your e-bike must be pedal-assisted, so - no motorcycle-like throttle. In terms of power output, it can't exceed 250 watts. It'll also tally with a restricted speed of 15.5mph.
That said, riding an e-bike around cities on busy roads is not to be taken lightly. We recommend you ride with the same care and attention as when you're behind the wheel of a car.
How do you charge an eBike?
Some have removable battery packs, which are then plugged into the charger; this makes it easier to set up at an office because you don't need to bring the bike with you. Some will require you to plug the charger into the frame for cycles with batteries integrated into the frame.
Can you ride bikes in the rain?
Yes - eBikes are good to use in all conditions. If you're commuting, don't forget your mudguards.
Chris Duffill is a Tech Product Writer for What's The Best. He specialises in audiovisual, computing, and gadgets. He also writes for Yours.
Subscribe to the What's The Best Newsletter to keep up to date with more of the latest reviews and recommendations from the rest of the What's The Best team.