Regarding electric bikes and, more specifically, budget electric bikes, you may need to adjust your parameters to what you describe as 'budget'.
Let's look at a standard bike which doesn't have electric motors and batteries - a 'budget' option here might be under £1,000. In the world of eBikes, once you have that initial basic cost of a bike, you need to start adding batteries and motors. You can easily add another £1,000 to the price, depending on what type of battery and motor you go for.
The best budget electric bikes at a glance:
• Best overall budget option: Electric City Bike ELOPS 120e Low Frame - View offer on Decathlon
• Best budget motor: Pendleton Somerby E - Mint 2021 - Electric Hybrid Bike - View offer on Tredz
• Best range: Raleigh Stow-E-Way Electric Folding Bike 2022 - View offer on Halfords
• Best additions: Raleigh Array Crossbar Electric Hybrid Bike 2022 - View offer on Tredz
There are different types of batteries and motors, each has its benefits and downsides, and there are, of course, motors at the bottom of the range which are cheaper and those at a higher range which are more expensive. The challenge on a budget eBike is to find a frame and bike which has good specs and is coupled with a motor and batteries that make it worthwhile.
A budget eBike will likely cost you between £1,000 - £2,500, but the upside is that the durability of the motors, batteries and frames means that this could be a bike you buy for the rest of your time riding. You can still find a quality eBike for under £1,000, but the selections on this list tend to outclass them.
The best budget electric bikes
Best budget option
Description
It is possible to make eBikes cheaply, as Decathlon shows here with the ELOPS 120e. The low
Cons
V-brakes offer the least amount of stopping power
Best budget motor
Description
Taking an already low-priced bike and putting a low-priced eBike motor on is one way to ensure you
Pros
Excellent budget motor
Shimano Acera gears
Integrated mudguards
Cons
V-brakes aren't the best
A hefty bike
Best range
Description
Perfect for the city commute, this Raleigh bike uses a TranzX F15 motor, good for 250 watts of
Pros
Respected brand
Descent range from a small battery
Perfect for city life
Cons
eBikes are heavy – this one weighs 20kg which is a lot for a folding bike
Best additions
Description
Mechanical disc brakes offer decent stopping power, while 7-speed Shimano gears provide everything
Pros
Looks great
Reliable brand from a respectable online seller
Equipped with mudguards, lights, pannier racks
Cons
23kg of weight makes it a hefty bike
Best brakes
Description
Dawes has combined a low-cost Bafang motor with a 360Wh battery pack to deliver around the 45km
Pros
Disc brakes
Suspension
Shimano gears
Best gearing
Description
Yes, we know the initial cost is high. But you get so much bike for your money that, if you can
Pros
Very respected brand
Solid gearing
Massive range
Cons
High cost, but it offers plenty of specs
Frequently asked questions
There are still plenty of myths and rumours about eBikes, and their legalities, so let's look at some of the most frequently asked questions and dispel some of these myths.
Is an electric bike right for me?
Yes – both regular bikes and eBikes are suitable for everyone, but the question which should be asked is what kind of bike is right for you.
You wouldn't buy a two-seater sports car if you needed to drive around two kids and a dog; you would look for something like an estate or an SUV; the same can be said for bikes. If you're going around town, a more comfortable, relaxed rider like a hybrid or an urban bike would be suitable, but if you wanted to attack the hills and country lanes, a more road-focused eBike would suit.
eBikes can help people who have lower back problems, knee problems or health concerns because the additional help from an electric motor can elevate the stress on these areas and help increase your riding time.
How to charge an electric bike
Most eBikes have removable batteries, which you plug into a charger and then you can leave to recharge. Some have a socket on the bike, which you must fit the charger into. This can be a bit more fiddly as you have to have the storage space for a bike near a socket.
How fast do electric bikes go?
All electric bike motors are limited to 15mph – but that does not mean the bike is. Essentially an eBike can go as fast as you can pedal it, but the motor must cut out at 15mph for it to be road legal in the UK.
Are electric bikes legal?
Yes, as long as your eBike motor does not exceed 15.5mph, they are road legal in the UK.
What to look for in an eBike: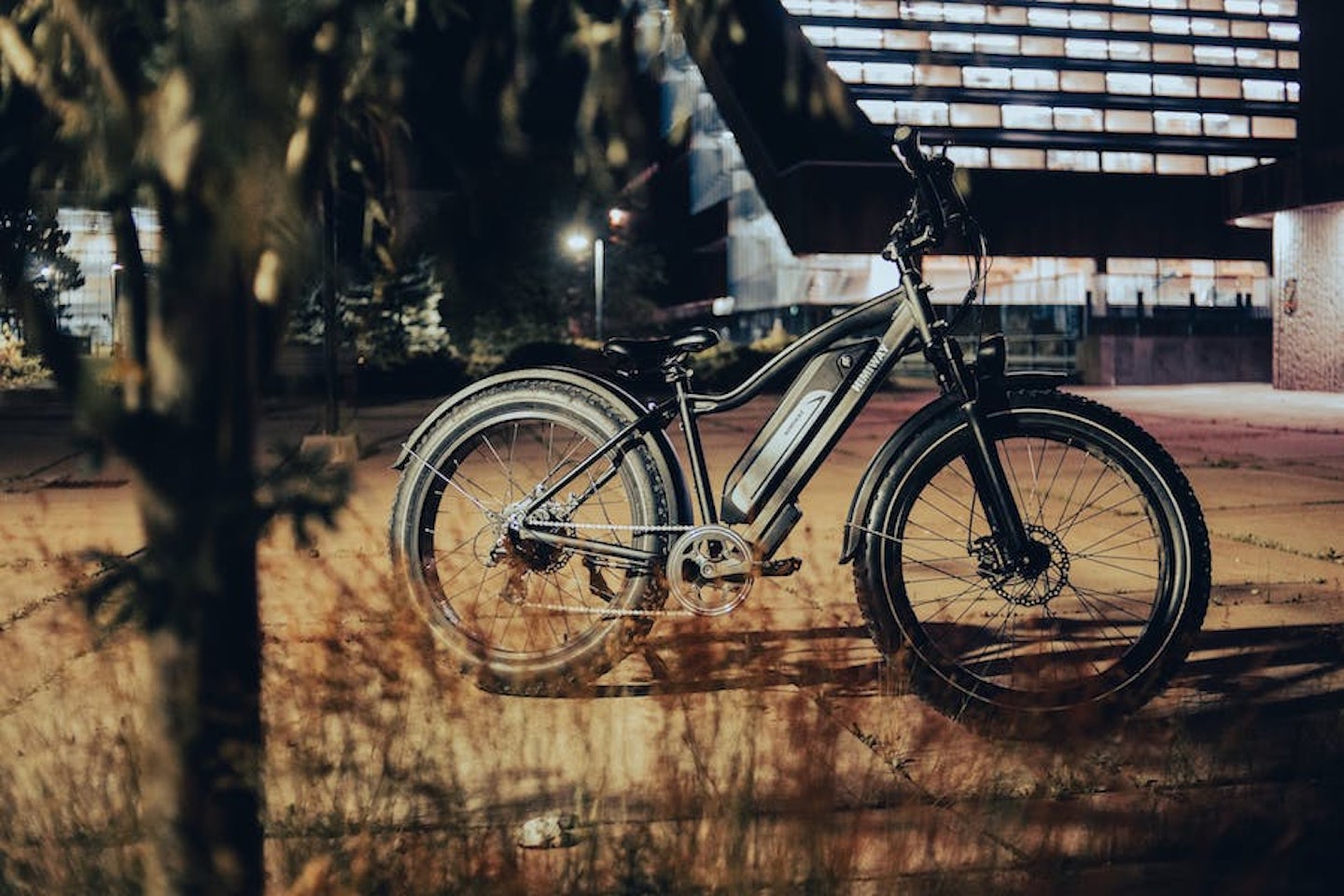 Motors
To ensure you get something that's right for your need, you'll need to pick between two different motors - hub or crank.
Hub motors are mounted in the rear hub and help the wheel to rotate and are often for lighter use of an eBike.
Crank motors help the pedals turn. Having a motor house in the cranks is generally heavier, but they give you more assistance when riding, and you feel their effects much more than a hub motor.
Brakes
You'll be hard pushed to find an eBike which doesn't have disc brakes, as the heavier bikes require the greater stopping power found with disc brakes. These will either be mechanical - the traditional method of a cable pulling the brake calliper - or hydraulic - which uses fluid movement to make the brake calliper shut.
The mechanical systems are fine and work well, but as they're open, dirt and grim can clog these up, with cables becoming stretched over time and needing to be changed.
Hydraulic systems are closed - you get more braking power, so it may only require a couple of fingers to pull hard on the brakes, leaving more room for modulation. The downside to hydraulics is that they're more expensive, are more technical to replace, and often require a mechanic.
Frame
The frame will be something you will have to decide on too. You will get a choice of aluminium or carbon fibre frames. Aluminium is cheaper but tends to be heavier. Lower-end prices will make lighter carbon fibre frames more readily available.
You should balance the weight and cost of what you can afford because the likelihood is you won't mind a couple of extra kilograms on the bike frame if it saves you a couple of grand.
Torque and Watt-hour (Wh)
Torque on an eBike is very similar to a car; the higher the torque a motor can produce, the more weight it can shift. It's not uncommon to find pedal-assist motors that can produce up to 80Nm of torque, and this is plenty to get you off the mark and up the hills.
The difference between a Watt and a Watt-hour (Wh) is that a Watt is a power unit, and Wh is a unit of energy. So, Watt-hours measure the amount of energy for a specific period and Watts measure rates of power at the moment in time. So if you have a 250Wh battery, it will give you 250 watts of power for one hour.
Use this as a rough guide, though, as when you're in the most assisting mode (which usually gives you 250 watts of power), the run time depends on how hard you're working, the steepness of inclines, the amount of weight the bike is carrying and environmental factors, like temperature and wind.
Myles is a Commercial Content Writer for What's The Best, Parkers and CAR. His areas of expertise include cycling, fitness tech and hot hatches.
Subscribe to the What's The Best Newsletter to keep up to date with more of the latest reviews and recommendations from the What's The Best team.