Getting your hands on one of the best PCs for gaming is an incredibly exciting ordeal. Sure, consoles are an accessible method of playing the latest and greatest titles - but a great budget gaming PC offers users the chance to fine-tune and enhance games they've played time and time again.
PC players have a whole new level of personalised control over practically everything - visuals, gameplay, performance - you name it. Games with unwavering popularity over the years such as Skyrim, Fallout, Dark Souls, The Witcher 3, and many more - with a bit of elbow grease and determination, these titles can be transformed in ways impossible on consoles.
As a PC gamer, you'll have access to the world's largest and most competitive gamer base - so you'll be competing against the best in whatever e-Sport you fancy. From FPSs such as CS: GO, PUBG, and Call of Duty to MOBAs like League of Legends and Dota 2 - you'll have your pick of great teammates and even tougher opponents.
The best budget gaming PCs at a glance:
• Best budget gaming PC: ADMI Gaming PC: i5 11400F - View at Amazon
• Best budget gaming PC under £500: Veno Scorp Gaming PC - View at Amazon
• Best budget gaming PC under £650: ADMI | Gaming PC, Ryzen 5500 - View at Amazon
• Best budget gaming PC under £750: ADMI | Gaming PC, Intel 12400F - View at Amazon
Shop budget gaming PC deals on: Currys | AO | Laptops Direct
Many people build their own PC, often heralded as a more cost-effective way of getting into high-spec PC gaming. With the right skills and time on your hands, this is certainly true - but in a world already heavy with jargon, abbreviations and acronyms, a custom build can feel like an exhausting and frankly terrifying experience. Thankfully, however - there are more than enough options for gamers who are less technologically inclined - there are hundreds of fantastic options for PCs at incredibly low prices.
For gamers on a bit of a tight budget, we've rounded up the best gaming PCs for under £750 (and some PCs under £500). Each and every one of our favourite picks is incredibly capable of handling their own, even with modern AAA games being as demanding as they are.
Please note: All prices correct at time of writing. Prices, stock and deals subject to change without notice.
Best budget gaming PCs:
Best budget gaming PC
Description
Easily one of the best-priced rigs we've came across this year, this ADMI gaming PC with an Intel
Pros
Excellent value hardware
Well-assembled and neatly organised
Perfect for AAA gaming
Cons
CPU has a slower clockspeed than some competitors
Best budget gaming PC under £500
Description
Made for gamers in dire need of a punchy setup, but without a heap of cash to spend - the Veno
Pros
Hardy, reliable build quality
Exceptional performance for its price
Great case with plenty of RGB lighting
Cons
CPU has low number of cores
Best budget gaming PC under £650
Description
Budget PCs have certainly got more powerful this year and with affordable hardware available at
Pros
Excellent value
Great GPU
Solid PC case
Cons
Weaker CPU thanks to weaker clock speed
Low storage capacity
Best budget gaming PC under £900
Description
ADMI's broad range of budget PCs has dominated the rig market this year, and there's no question
Pros
Incredibly powerful hardware
Excellent value
Excellent 4K gaming performance
Cons
Case might not be for everyone
Best midrange budget gaming PC
Description
Midrange budget gaming PC shoppers, you'll be hard-pressed to find a deal quite as excellent as
Pros
Amazing graphics card
Gorgeous case with plenty of connectivity
Well-assembled and reliable
Cons
Not the most impressive storage
Best budget gaming PC bundle under £1,000
Description
Why spend hours upon hours scouring the web for a monitor that fits your price range when you can
Pros
Astonishing value budget gaming PC bundle
Great hardware for high FPS gaming
Excellent array of peripherals included
Cons
Weak CPU due to lack of cores
Extra peripherals aren't the best
Best PC gaming bundle under £750
Description
We know what you're thinking - this PC is slightly over our £750 budget range, and you're
Pros
Great value bundle
Solid rig overall
Great for a beginner PC
Cons
Limited gaming power
Budget peripherals feel cheap
Recommended
Description
PCSpecialist is a mainstay of top gaming PC lists across the internet, but what makes them so
Pros
Solid GPU
Great case
Good SSD storage
Cons
Low VRAM on graphics card
Low RAM leading to gaming sluggishness
It's not all about the rig…
Well, that's not entirely true. The system is hugely important – but there are a few other things to consider that can also really help to level up the PC gaming experience.
First and foremost, a gaming monitor is going to help you maximise the visual enjoyment of a title – so we've rounded up the best for those on a budget.
Popular Game Specs Quick Reference Guide
Specifications as reported by PC Game Benchmark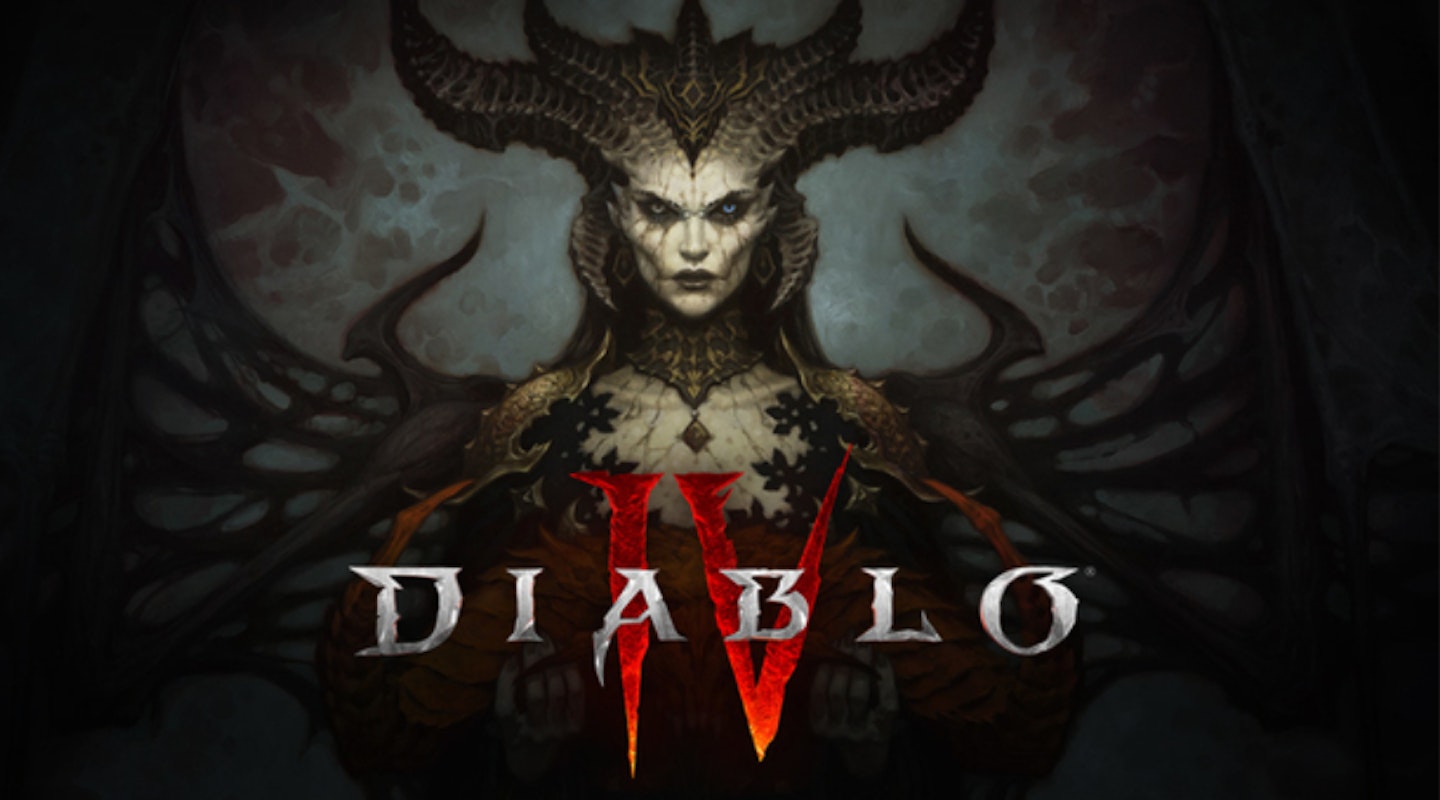 CPU:
Minimum: Intel Core i5-2500K or FX-8100 / Recommended: Intel Core i5-4670K or Ryzen 3 1300X
RAM:
Minimum: 4GB RAM / Recommended: 8GB RAM
Storage:
Required: 90 GB
GPU:
Minimum:  NVIDIA GeForce GTX 970 or Radeon RX 470
OS:
Required: Windows 10 64-bit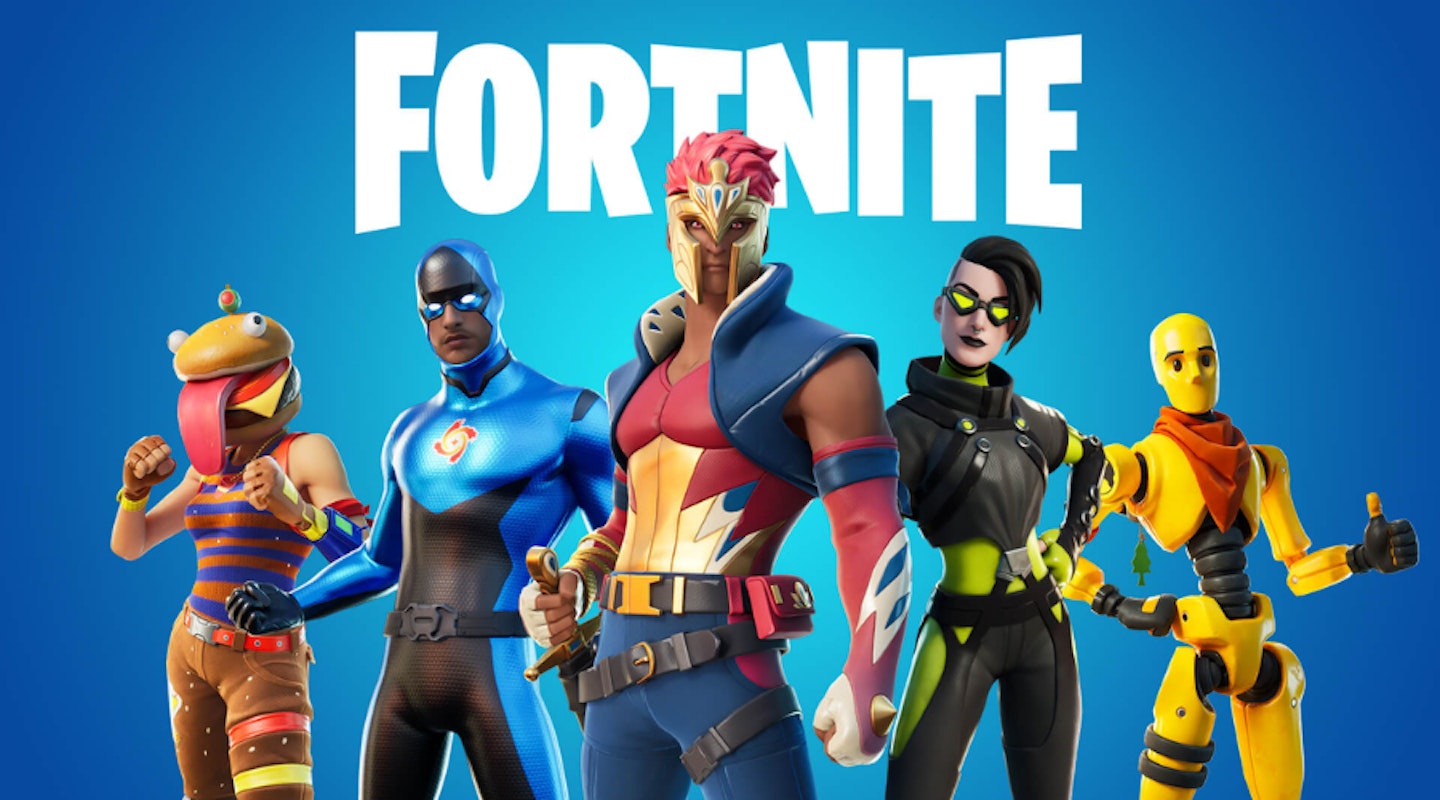 CPU:
Minimum: Core i3 2.4GHz / Recommended: Core i5 2.8GHz
RAM:
Minimum: 4GB RAM / Recommended: 8GB RAM
HDD:
Required: 16GB free space
GPU:
Minimum: Intel HD 4000 (integrated graphics) / Recommended: Nvidia GeForce GTX 660, AMD Radeon HD 7870, or equivalent with 2GB memory or higher VRAM.
OS:
Required: Windows 7, 8.1, or 64-bit Windows 10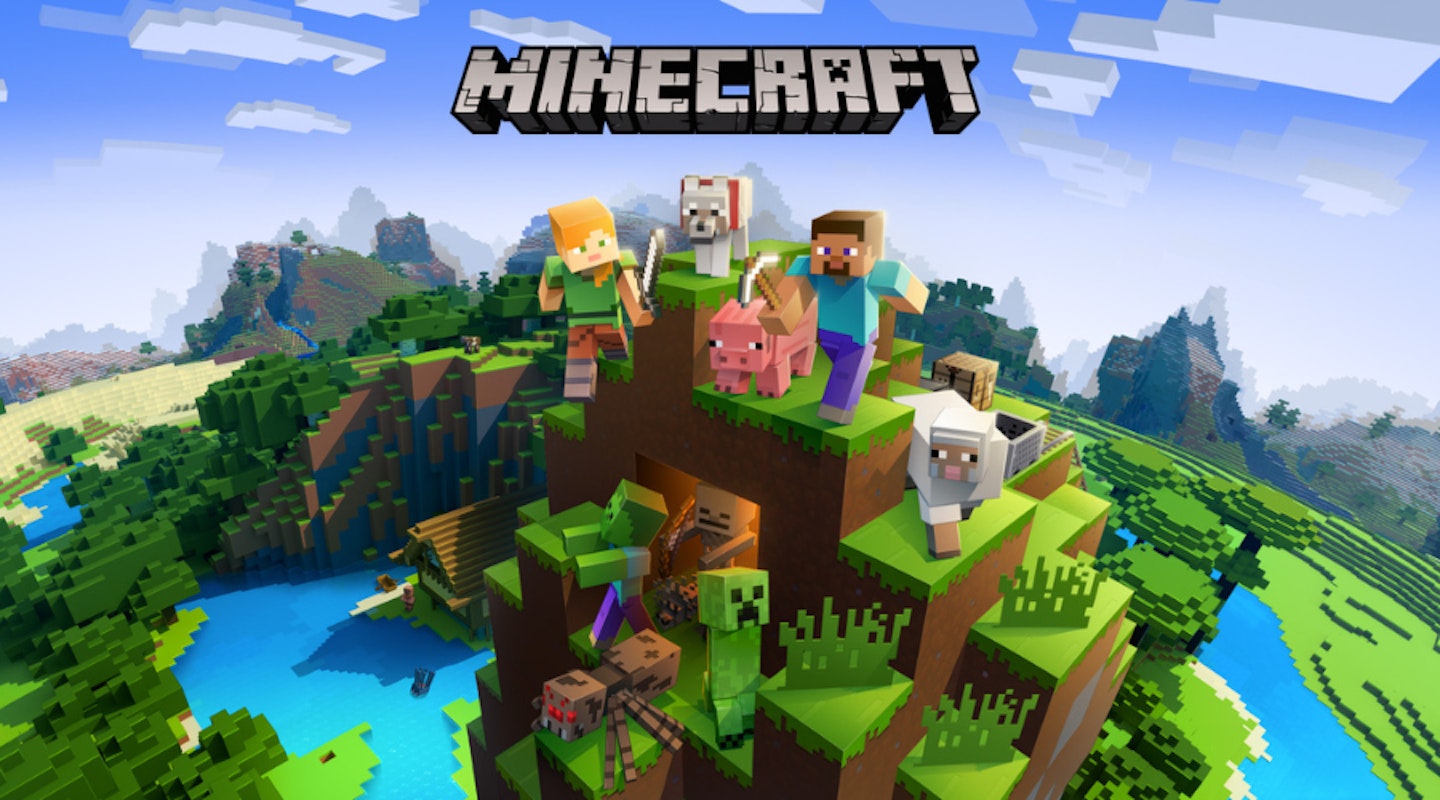 CPU:
Minimum: Intel Core i3 3210, AMD A8 7600 APU, or equivalent / Recommended: Intel Core i5 4690, AMD A10 7800, or equivalent
RAM:
Minimum: 4GB RAM / Recommended: 8GB RAM
Storage:
Minimum: 1GB free space / Recommended: 4GB RAM free space
GPU:
Minimum: Intel HD Graphics 4000 or AMD Radeon R5 series, NVIDIA GeForce 400 Series, AMD Radeon HD 7000 series / Recommend: NVIDIA GeForce 700 Series or AMD Radeon Rx 200 Series
OS:
Minimum: 64-bit Windows 7 or later / Recommended: 64-bit Windows 10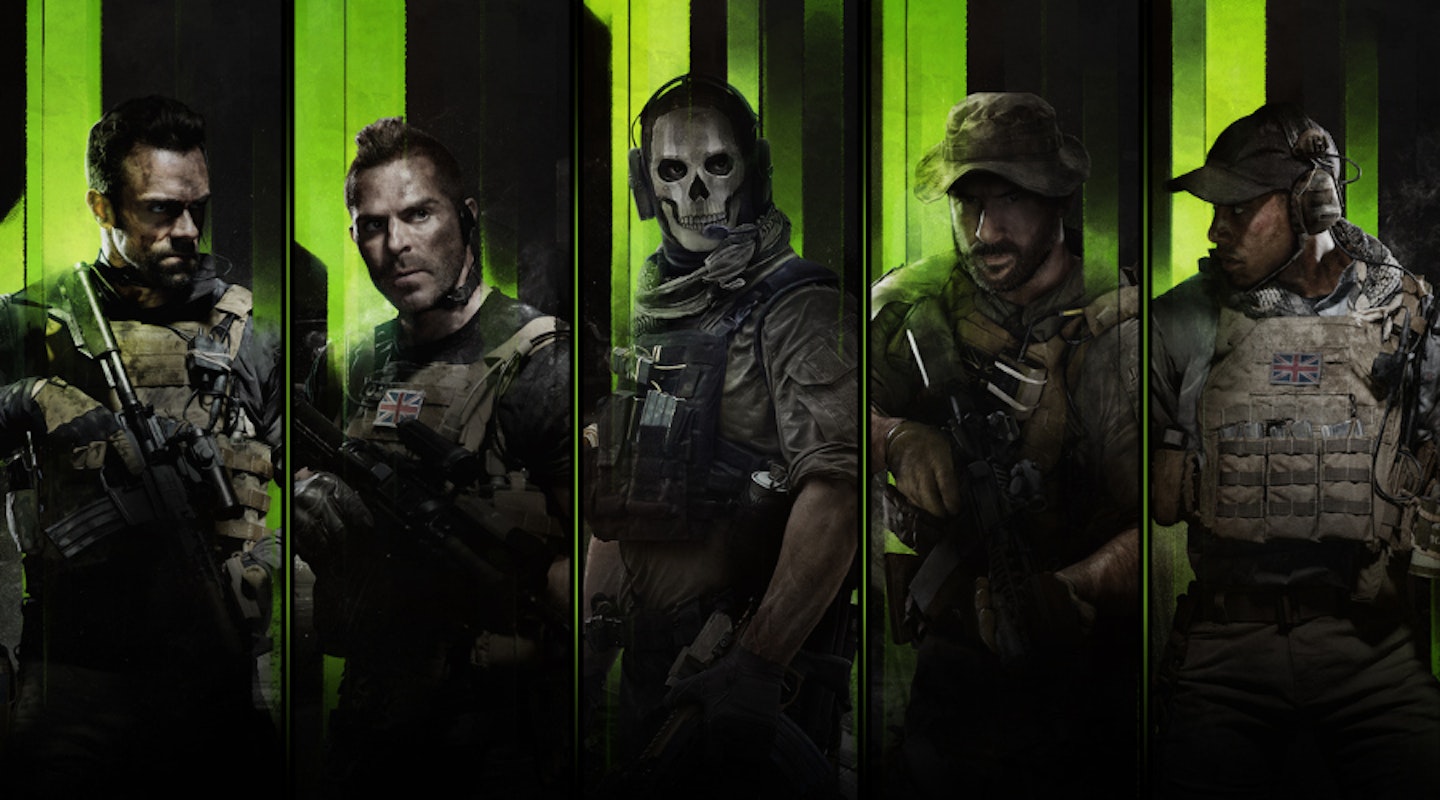 CPU
Minimum:  Intel Core i3-6100 / Recommended: Intel Core i5-6600K
RAM:
Minimum: 8GB RAM / Recommended: 16GB RAM
Storage:
Required: 10-20 GB of storage space
GPU:
Minimum: NVIDIA GeForce GTX 960 or AMD Radeon RX 470/ Recommended: NVIDIA GeForce GTX 1060, AMD Radeon RX 580
OS:
Required: Windows 10 64-Bit
Terminology 101
CPU
A Central Processing Unit, or CPU, processes and executes instructions. Processors often consist of multiple cores, and the higher the number of cores the more processes it can carry out, improving performance. CPU is clock speed is also important, and is measured in GHz. Typically, an average gamer will want between 3.5Ghz and 4GHz.
RAM
Random Access Memory, or RAM, is a component that temporarily holds bytes of information for quick and random access by the CPU. The information will be related to programs and services that are in use. The more RAM available, the more quick-access information there is available to the CPU, thereby improving computer performance.
Gamers will want no less than 8GB of RAM.
DDR3 RAM versus DDR4 RAM
DDR3 and DDR4 are generations of RAM. DDR3 was introduced in 2007, and DDR4 in 2014. The main differences between the two relate to the voltage used, latency times, clock speeds, and overall performance. For most entry-level users, the variations between the two will not matter, as both perform very well. The difference becomes more important when upgrading motherboards, CPUs, and RAM, as the two types cannot be interchanged or exchanged. Newer machines tend to use DDR4, though DDR3 is still readily available and can be more affordable.
In recent years, many high-end PCs have switched over to DDR5 RAM, which has a 50 per cent bandwidth increase from DDR4 RAM, but is significantly more expensive - but you can never have too much memory bandwidth.
Graphics Cards
A graphics card's job is to convert CPU data into visual output. There are many types, specifications, and sizes of graphics cards. Typically, these cards have dedicated RAM, processor(s), fans and heat-syncing solutions. Sometimes graphics cards are referred to as GPUs, which is just an abbreviation of the card's processor name, a Graphics Processing Unit.
Dedicated graphics cards improve the visual experience and improve a PC's overall performance – they are seen as essential components for gamers.
Some CPUs and motherboards have in-built graphics cards. While acceptable for standard computer usage, these in-built options are insufficient for high-performance gaming, especially when compared with dedicated graphics cards.
When hunting down your gaming PC's components, most of the expense is almost certainly going to be on your beloved graphics card, here are The best graphics cards of the year.
What is the difference between HDD and SSD memory?
Hard drive disks (HDD) are mechanical, writing, and reading information on spinning disks (or platters) via an actuator arm, which moves across the platter. The platters are broken down into a series of tracks and sectors. It's within these that data is stored and addressed with a location.
Solid State Drives (SSD) write and read using flash memory, much like USB flash drives. Data is stored in grids and blocks, and though the process is more complicated than in HDD, the available space is utilised more efficiently thanks to a series of processes that go on behind the scenes.
HDD is reliable, though they are large and rely on mechanical procedures to store, write and read memory. SSD is a newer technology and uses no moving parts: it's far quicker at data retrieval, is smaller in size, and runs more efficiently. SSDs are popular within the gaming community due to their rapid load times. HDDs are cheaper and are available with much larger storage capacities.
It is common practice within the gaming community to have both an SSD and HDD in a build.
FAQ's:
What key features should I look for in a gaming PC?
If you're a newcomer to the PC gaming world, here are a few things to look out for to ensure that you're getting a good system, even if it's cheap.
CPU: The brain of your PC needs to be able to think quickly. Aim for no less than 3.5 GHz, unless you prefer older or more basic titles. 4GHz is a strong place to start if you can get it.
RAM: This helps your CPU perform, improves load times and helps multitasking. Gamers will want a minimum of 8GB, but 16GB is more comfortable and a little more futureproof.
Graphics Card: Not entirely necessary on an entry-level system or for those with basic gaming needs, but nice if you can get it – it'll help speed up the system and smooth out the display. Remember, once you've bought your system you can always add in a graphics card to improve performance – it's a simple and highly satisfying upgrade.
Storage: An SSD is the dream ticket - they seriously reduce load times and can improve game performance. However, the ones included in budget rigs tend to have a small capacity. An HDD with 500GB or 1TB capacity coupled with these smaller SSDs is ideal, or you can upgrade to one of the best SSDs yourself for a surprisingly modest price.
Is a gaming PC better than a normal PC?
Whether a gaming PC is better than a normal PC is hard to say – it depends on the PCs in question. If you look at the essential components (Motherboard, CPU, RAM, HDD, SSD, etc.), you'll see that they are both just computers. It's the quality and performance of the components that make the difference.
A PC that has been built for gaming will typically have a faster CPU, more RAM and additional components, like a graphics card, which optimises the system's performance making it more capable of handling large amounts of data efficiently and quickly. It's these qualities that lend themselves to gaming. There's nothing inherently 'different' about the systems.
Technicalities and the infinite variables aside, an optimised gaming PC is better for gaming than a standard, normal PC.
What's the best amount of RAM?
If you can afford it, 16GB. However (you'll sense a running theme here), the answer to this question can change a little depending on your need. A gamer who spends all their time with Minecraft is going to have vastly different needs to the dedicated Microsoft Flight Simulator pilot.
As a general rule of thumb, a gamer is going to want no less than 8GB of RAM – DDR4 if possible, but DDR3 is more than acceptable for a newcomer's budget rig. This is going to see you running a swathe of games with a decent performance. Those who know that they are aiming to play resource-heavy games, or looking to futureproof their system, are going to want to aim for around 12GB to 16GB.
We'd recommend checking the recommended specs on the games you want to play and go from there.
Remember that a solid RAM GB count is going to offer you benefits outside of gaming. With 8GB to 16GB of RAM, a system will have enough grunt to run image, music and film editing software and general multitasking.
Can RAM affect FPS?
The short answer is yes. The long answer is yes, but…
RAM is only one element to consider when you're looking to maximise your FPS (frames per second). The RAM that you find on your motherboard helps your CPU. As the brain of your system, the more space and speed your RAM can give the CPU, the better as it increases load times and improves general performance. Having said this, RAM shouldn't be the first place you look when you're worried about FPS.
The RAM on your GPU is more important. This RAM is dedicated solely to holding visual information (hopefully freeing up your motherboard's RAM and CPU reserves, too). If the RAM on your graphics card is low (sub-4GB), then HD gaming will be tricky and this is where you'll want to make some changes.
Here's a quick video from Techquickie for more information on RAM:
William Lobley is a Deputy Tech & Fitness Editor and reviewer for What's The Best, specialising in technology and outdoors. When not at his desk, he's probably got a camera in-hand.
Subscribe to the WhatsTheBest Newsletter to keep up to date with more of the latest reviews and recommendations from William and the rest of the WhatsTheBest team.