It seems a long time since we've seen a range of high-spec and affordable laptops blow our expectations out of the water - that is, until recently. So far this has been a fantastic year for some of the best laptops to hit the market. Gamers, editors, and casual users alike are spoiled for choice; thanks to more top-tier tech making its way into ever-leaner laptop cases than before.
Yes, technology gets more powerful over time, but it's only recently that we've found next-gen tech at sensible prices. As you'd expect, there's a wide choice when it comes to budget and capabilities, with plenty of great laptop deals too. No two laptops are made alike and much will depend on your budget. So, what's the best place to start when choosing from the best laptops out there?
Best laptops of 2023 at a glance:
• Best overall laptop - ASUS TUF A15 FA507NV 15.6" Gaming Laptop - View at Amazon
• Best budget laptop - Acer Aspire 5 A515-57 15.6 Inch Laptop - View at Very
• Best office laptop -  2022 Apple MacBook Air laptop with M2 chip - View at Amazon
• Best gaming laptop - ASUS ROG Strix G16 G614JZ Gaming Laptop - View at Amazon
Shop the best laptop deals on: Amazon | John Lewis | Currys | AO | Laptops Direct
Thankfully, that's where our experts come in. We've gathered the best laptops to suit all kinds of users and budgets. So, whether you're an avid gamer, need a laptop for video editing, or just looking to get office work done, we have you covered. Plus, we've answered some of your frequent questions and put together a buyer's guide at the end of the article to help you choose.
We think the best laptops have a perfect balance of pricing, features and build quality. And that goes for budget models too - even the best laptop under £400 can be a solid choice for many. And yes, while others are admittedly pricey, sometimes you need that extra power and future-proofing that only a high-end laptop can deliver. So, let's push those old and weighty slabs of silicone aside and get shopping for the best laptops that can deliver the speed, performance and cool features you've been looking for.
Best overall laptop of 2023
Description
Tough and durable, with an aesthetic that is timeless and effortlessly striking, the ASUS TUF A15
Pros
Extremely powerful hardware
Gorgeous design
Military-grade durability
Best budget laptop
Description
Acer has an incredible range of budget office laptops, and the Acer Aspire 5 is no exception. For
Pros
Great build quality with aluminium chassis
Solid performance thanks to a generous 16 GB of RAM
SSD for fast and reliable booting, storage and overall performance
Cons
Numeric keypad is a little cramped
Best office laptop
Description
Love it or hate it, you cannot deny that Apple has style. This year's Apple MacBook Air, however,
Pros
Gorgeous build quality
Fantastic macOS
Incredibly light
Best gaming laptop
Description
For absolute gaming domination with the convenience of on-the-go portability, the ASUS ROG Strix
Pros
One of the most powerful gaming laptops on the market
Terrific design
Solid battery life
Cons
A heavier laptop isn't great for those in need of portability
Best laptop under £500
Description
Practical, easy to set up and perfect for quick note-taking, the ASUS Vivobook is the embodiment
Pros
Incredible value
Lightweight
Excellent functional laptop
Best video editing laptop
Description
When handling tonnes of raw footage and intensive programs such as Adobe Premiere Pro, you'll need
Pros
Solid 16 GB RAM
Stunning QHD display
Lovely 1TB SSD
Dedicated graphics card
Cons
Low-ish battery life, but understood given the spec
Best budget video editing laptop
Description
Certainly one of the most unique laptops we've encountered to date, the ASUS ZenBook Duo is
Pros
Incredible touchscreen
Great value
Lightweight
Cons
Small storage
Generic integrated graphics card
Best laptop for students
Description
Despite being a couple of years old at this point, Apple's 2020 MacBook Air remains as brilliant
Pros
Fantastic minimalist design
Incredibly rapid performance
Incredible screen resolution
Best budget laptop for students
Description
For students who aren't looking to break the bank to get some work done, this year's MSI Modern 15
Pros
Incredible 12th gen Intel CPU
Excellent build quality
Unbeatable value
Best 2-in-1 laptop
Description
If you're struggling to decide whether you'd like a laptop or a tablet, then why not settle for
Pros
Fantastically versatile
Great screen resolution
Perfect for the office
Cons
The keyboard isn't very appealing
Best laptops of 2023: Buyer's guide
Consider your needs carefully
Having a smartphone is all well and good, but when you need to get work done (or immerse yourself in the latest games) you're going to need more power.
And while you may be tempted to pick up a hugely expensive gaming PC, it's often cheaper and more convenient to invest your cash into an all-in-one package deal: the humble laptop.
That said, laptops can be hugely expensive and unnecessary if you're not going to use all of the features. So, take your time thinking about it and maybe wait for a big sale.
Lastly, pay careful attention to battery life. If you're spending a lot of time away from a mains socket, make sure that the laptop you're interested in can deliver the power you need.
Apple versus Windows
A hotly debated issue amongst tech enthusiasts - is Apple's rather simple yet easy-to-use macOS or good old Windows the best?
There are pros and cons to both operating systems. But, if you're going to be gaming and/or using a lot of programs and tools, a Windows computer generally has much better software support.
But, if you're looking to get some work done, be creative or simply stream some videos, macOS is delightfully quick. It's slick and isn't bogged down with a plague of built-in bloatware. Plus, they tend to hold their performance for a much longer period than Windows.
Laptop versus desktop
This depends entirely on what exactly you're aiming to do with your brand-spanking new device. While a standard laptop can easily handle office work, streaming, and light editing; you'll find that tasks that demand heavier performance ultimately won't work - not unless you get yourself something a little beefier.
Gaming PCs are the epitome of gaming tech. A high-end gaming PC surpasses any laptop or console on the market at the cost of a small fortune, however. To match such performance on a laptop, you'd have to spend considerably more to compete with a top-tier PC - quite a price for convenience.
For our money, if it's simple tasks like office work, streaming and fairly simplistic gaming, we'd go for a laptop. But if it's serious gaming you're after, with high frame rates and all the frills, there's no better choice than a proper gaming PC.
Unlike a laptop, you also have the choice of building your very own gaming PC from scratch. This can be daunting initially, but it's worth it. You can be sure to buy the very best components for your budget and save on build costs.
Laptop versus tablet
Some office-goers have recently been switching over to tablets for their simple convenience. They're light, easy to use, and a touchscreen keyboard certainly has its benefits, but are they better than laptops?
We'd rather stick to our laptops, but why? Well, firstly, a laptop has a much wider library of access to programs that are useful if working or gaming.
Then there's battery life. Laptops generally have much better battery life than their tablet counterparts (but of course, this varies widely).
However, if you're not looking to work or game. but want to catch up on Netflix, a tablet is a much cheaper option. They're also a lighter, and easier-to-use option for your money.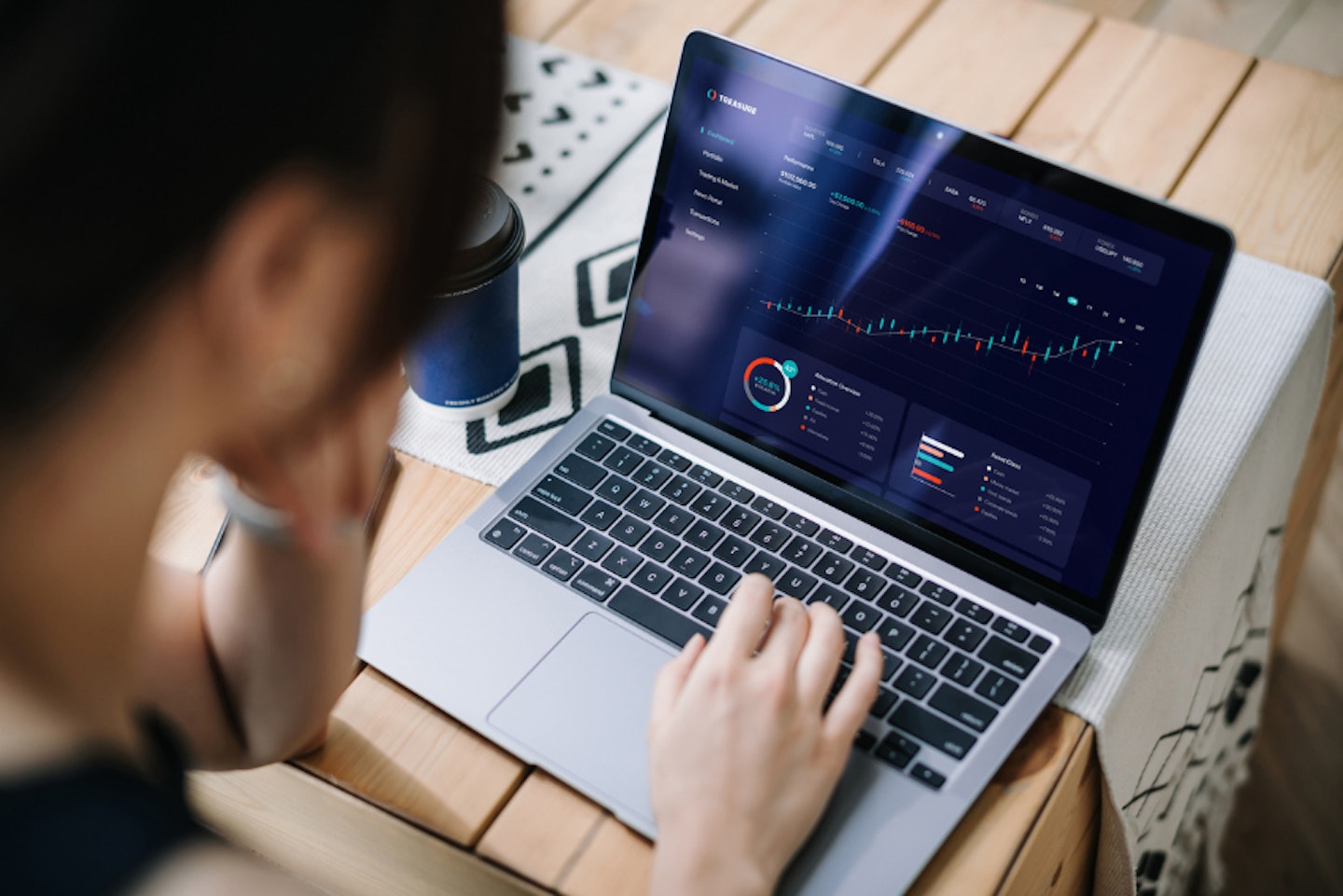 Best laptops of 2023: FAQs
Which brand of laptop is best?
As with most tech and gadgetry, this is really subjective. We always go for well-established and well-reviewed brands, such as HP, Samsung, Dell and Apple. But, that's not to say that some of the up-and-coming brands like Huawei can't also tick the same boxes when it comes to quality and can often cost a little less.
Do I need a laptop if I have an iPad?
As we mentioned above, there are pros and cons when it comes to comparing laptops with tablets. Really, this all comes down to how you plan to use it. If you're mainly taking notes, keeping tabs on schedules and browsing there's no reason why an iPad won't do. The higher-spec models are extremely capable too, with additions like larger screens and Apple Pencil for creativity and more. But, once you've spent the equivalent of a very good laptop on an iPad you're stuck in the Apple ecosystem. That means that if you rely on Windows applications or specialist apps they may not run on an iPad. And if it's very processor-intensive work, like video editing, it's likely you'll find the tablet experience limiting.
Do laptops come with MS Office?
Older Windows laptops came with a trial version of Microsoft Office, but now things have moved to the Cloud. Microsoft offers most of its products online via its 365 service. If your laptop doesn't come with it, you can get a great deal on Microsoft 365. Right now it comes with free antivirus too.
Best laptops of 2023: Jargon explained
HDD
HDD or Hard Disk Drive is a rather old-fashioned yet still widely used method of data storage used in a wide array of tech - it uses an arm to mechanically read and write data.
SSD
SSD stands for Solid State Drive, and uses flash memory, much like you'd find in a USB stick or microSD card.
RAM
RAM is short for Random Access Memory and acts as a computer's short-term memory, storing temporary data files that are in constant use.
GPU
GPUs are Graphical Processing Units that handle the rendering of images on your computer screen
Clock speed
Clock speed is the measurement of a component or computer's operating speed, measured in cycles per second, or megahertz.
Resolution
Resolution is the measurement of pixels on your screen, the higher the pixel count, the greater the resolution of your screen.
Screen ratio
Screen ratio is simply the proportion of height and width on your screen - your standard 24" monitor, for example, typically has a ratio of 16:9.
Ryan Houghton is a commercial content writer for What's The Best with a knack for gaming, smartphone, audio and television technology. When Ryan isn't writing hands-on reviews of the latest smart technology, he fills his spare time reading fantasy novels or losing himself in the latest RPGs, preferably with an ale in hand.
Subscribe to the What's The Best Newsletter to keep up to date with more of the latest reviews and recommendations from the rest of the What's The Best team.