When the conversation comes around to VPNs, you often hear about only the biggest of names. Almost everyone can recall name drops of ExpressVPN and NordVPN; the goliaths of the Virtual Private Network realm. A name that might be less familiar is Surfshark, though we're inclined to argue that it should be far more of a household name than it currently is. This provider deserves to held up with some of the best VPNs on the market.
Surfshark has still gathered plenty of good attention though, mainly for its highly attractive pricing. It's a lot more than just a cheap Virtual Private Network though, there's a lot more than meets the eye with Surfshark, and that's why it deserves a closer look.
To the uninformed, Surfshark might seem a little aggressive of a name. If we're speaking metaphors, this VPN should be likened more to the shark cage, in a vast ocean of sharks with a hunger for your personal information. Your device sits in the cage, safe and sound.
Operating out of Amsterdam, Netherlands, Surfshark is no victim to the control of any international surveillance companies. Top this off with trusted independent audits running every two years, and the result is a lot of happy internet users. The story with Surfshark is somewhat of a VPN underdog, it's considerably cheaper than the competition but it still packs a serious punch in so many categories. There's no outright statistic presently, but Surfshark managed to gather a million users in its first 30 months of operations - so it must be doing something right.
Pros
Amazing value for money – a lot of VPN for a little price
Impressive speeds – the best speeds are some of the best out there
Solid security features – keep your devices even safer
Cons
Might not be as polished as the pricier competitors
Safe, secure, and affordable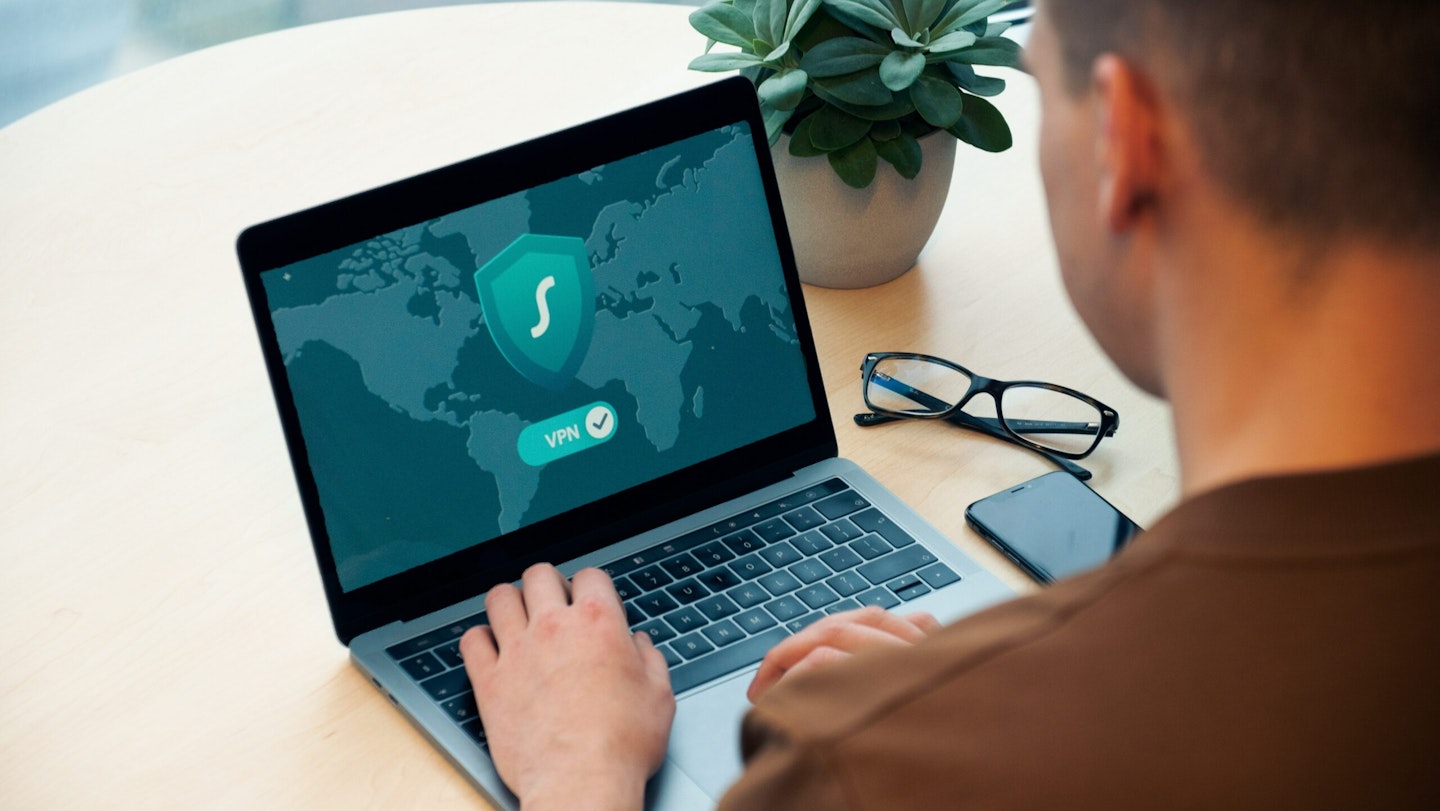 Privacy and Security
Privacy – it's the whole point of a VPN, right? Despite being a more reasonably priced provider, I struggled to find a stone left unturned with Surfshark. I felt as safe using Surfshark as I might with any other Virtual Private Network out there, and that's likely a credit to some neat security features. I was delighted to be greeted by various encryption protocols, though you can't really go wrong with the trusty WireGuard protocol which is offered by so many providers.
Throughout my extended stint with Surfshark, I took great pleasure in testing out some of the security features (when in Rome, right?). I found no bias between the mobile or desktop versions, with the same arsenal of security features at my fingertips there for both. You'd be hard pushed to find a VPN that doesn't have a kill switch nowadays, and it didn't take me long to find Surfshark's. I was also pleased to find that the kill switch was automatically enabled, this is important for VPN beginners that might not think to check.
It would seem I'd only just scratched the surface though. Some VPN providers can be real culprits for filling their apps with features that most users realistically might not ever touch. I can honestly say that for Surfshark, this is quite the opposite. I already mentioned the good old kill switch, Surfshark comes with its own iterations of ad blockers, and breach and leak trackers, which are becoming ever more essential in a VPN.
I was pleased to find some IP focussed privacy features; a rotating IP is such a clever concept so I was more than chuffed to find this to be an option with Surfshark. It rotates your IP address once every 5-10 minutes, just bumping up your anonymity to the next level.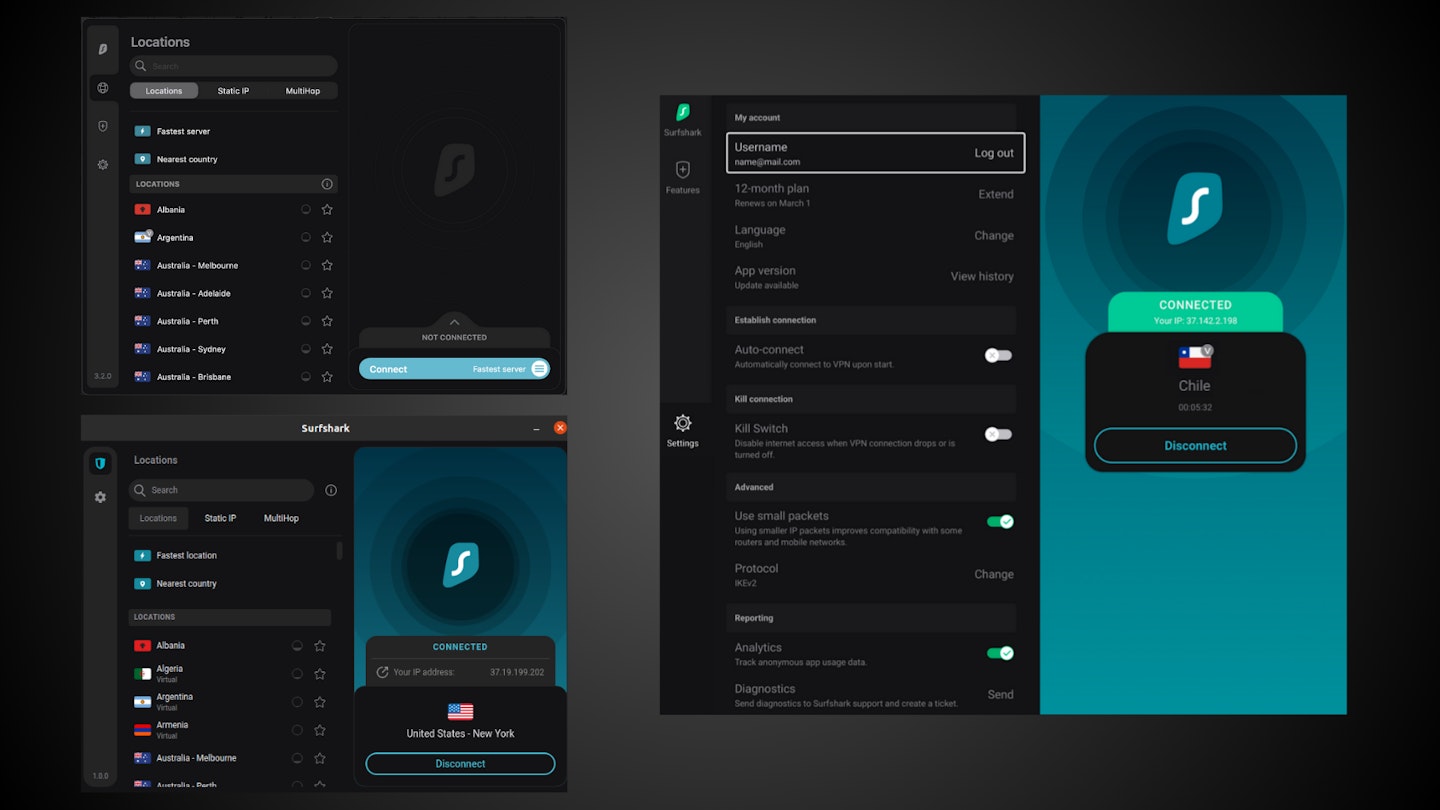 Speed and connectivity
Up there with privacy and security, speed and connectivity is another huge selling point for any VPN. A secure provider is all well and good, but does it deliver the speeds you want? I was cautiously optimistic when I took Surfshark for its first run, being widely labelled as a budget provider, I honestly didn't know what to expect.
I have experience with other premium VPNs, and I have to say, Surfshark isn't a far cry away from some of the best when it comes to speeds. Connecting might not be lightning fast, but it's nowhere close to being a drag. Surfshark's connectivity was dependent on how strong my internet connection was, for example, when I used 5G Surfshark took significantly longer to connect than when I was connected to Wi-Fi. It might not've been as consistent as it maybe could've been, but at its best Surfshark matched even the fastest VPNs.
I was pleasantly surprised that Surfshark did keep me in the loop when it came to connecting. The app displays how many attempts it's taken to connect, accompanied by a progress bar at the bottom of the screen. More often than not, Surfshark took one or two attempts, in the worst cases it took three to five tries.
The daily VPN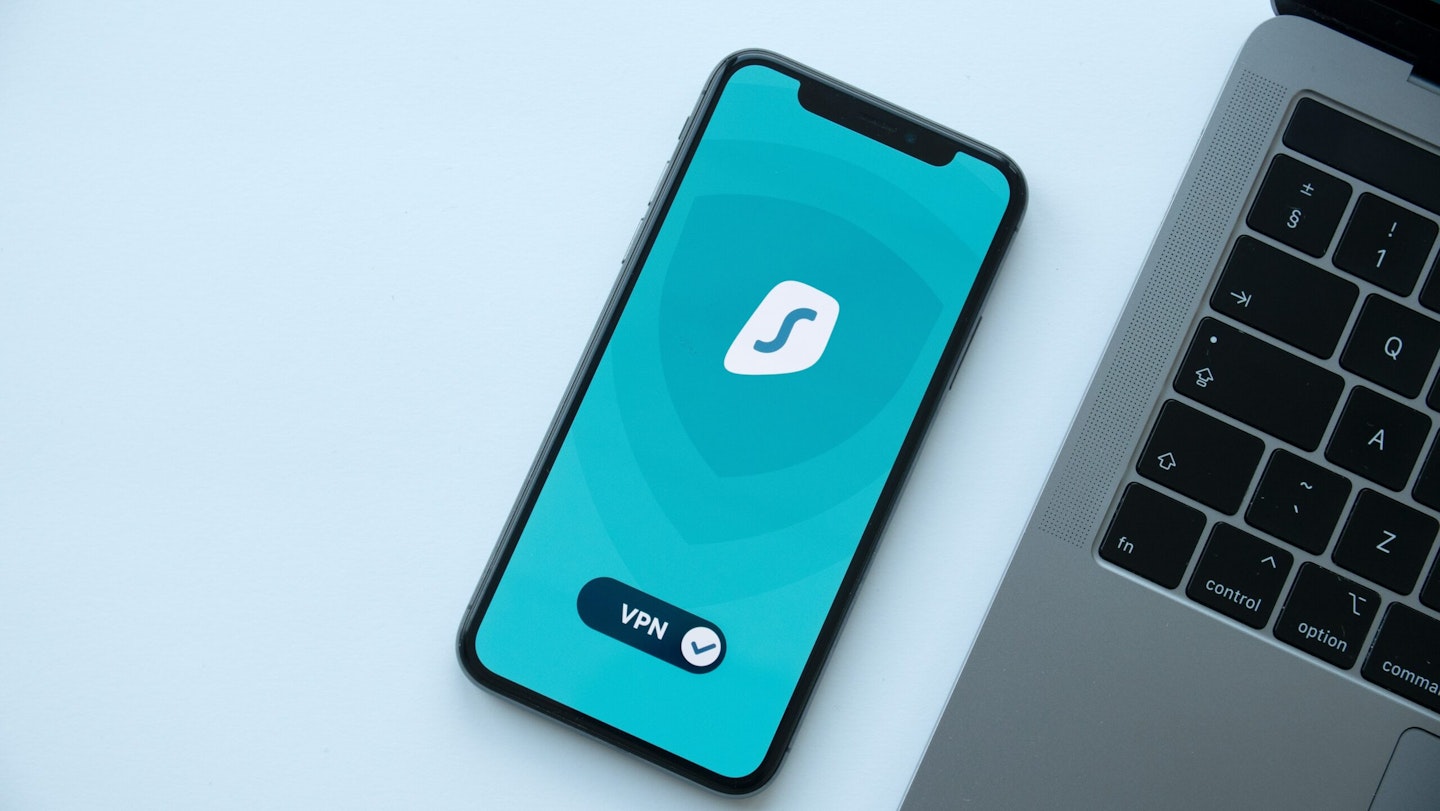 Surfshark on the day-to-day
A VPN has to fit in with your daily online activities. This varies from person to person, so, the best Virtual Private Networks do all they can to cater for all walks of life. My internet usage fluctuates constantly, so I was able to test Surfshark in multiple online scenarios. I got to see how Surfshark handled casual social media usage, online banking, while also trialling how it coped with some heavier gaming and streaming.
I found Surfshark to be almost entirely capable of supporting me while I traversed social media, there was a little drop in speeds when I used more video focussed platforms such as Tik Tok, but this wasn't detrimental to my experience.
I can only assume that Surfshark was highly effective in protecting my devices on the day to day; I never received any notifications that may data had been involved in a leak of had been on the receiving end of any kind of breach. When I ran tests on Surfshark, the results were only ever positive.
Courtesy of the occasional drop in speeds, Surfshark was never truly invisible to my online experience. I did encounter the odd speed drops and found myself thinking "ah that'll be the VPN".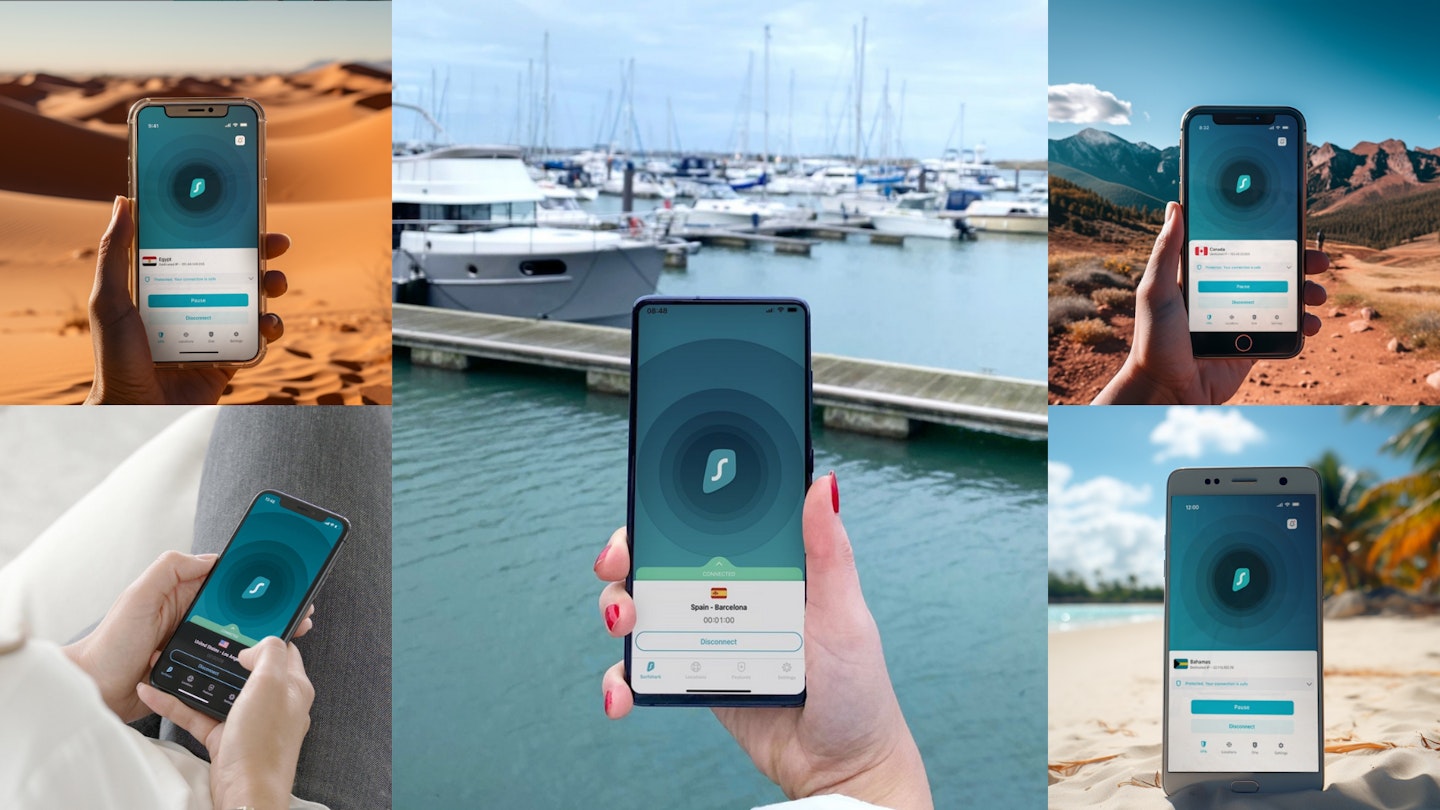 A budget VPN that still packs a punch
I was pretty content at this point in Surfshark's abilities in handling the daily tasks. Now, it was time to give it a real field test. I had the upside of 3200 servers to pick from with Surfshark, these were spread across 144 locations in 100 countries. Surfshark might be a budget provider, but it's certainly not lacking in the coverage department. I really had my fingers crossed that it wouldn't suffer when it came to performance.
Streaming was the logical place to start, I had to know if Surfshark could deliver a satisfactory streaming experience, or better. I kicked things off with Netflix, and I was glad to not really encounter any problems. I streamed on both mobile devices and desktop, not once did I run into any unwanted buffering or reoslution drops.
I took things up a gear when I decided to give Surfshark's router support a go. Of course, they offer unlimited simultaneous connections so router support isn't a must. My reasoning for this was because I wanted to test gaming and 4K streaming. I found multiplayer gaming to be mostly successful, latency wasn't as fluid as some veteran gamers might want, but I never found myself blaming Surfshark for a connection related defeat. Admittedly, any multiplayer losses or defeats were always skill based.
4K streaming was where Surfshark starting to be a little unhappy with me, it was evident that it favoured 1080p, and if I wanted to choose between buffering 4K or seamless full HD, the answer was obvious. Don't get it twisted, Surfshark is a solid choice for streaming VPN, just remember it does have limitations.
Downsides?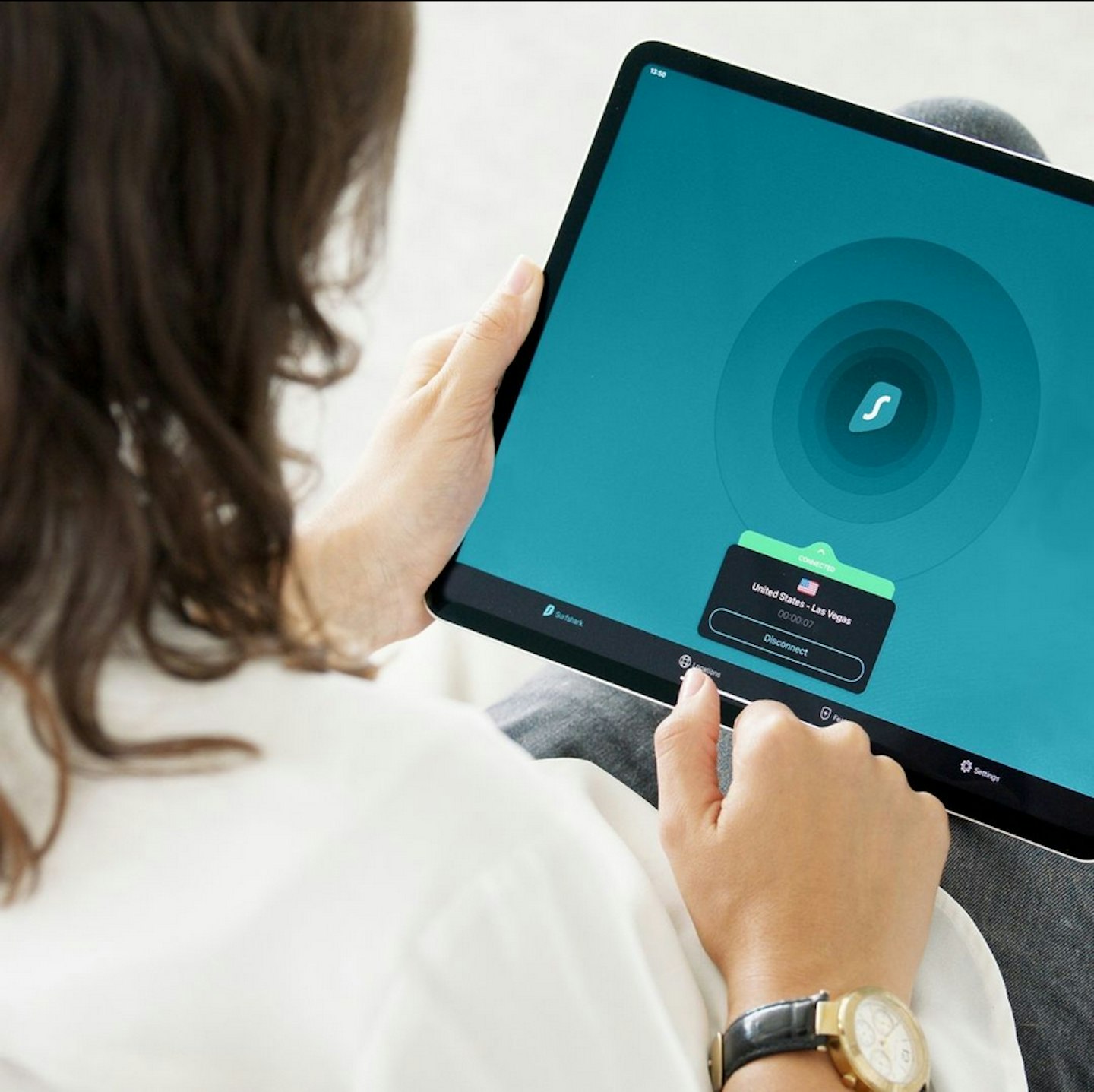 As with any VPN-like service, any downsides are going to be 100% subjective to your needs and expectations. That's not to say Surfshark doesn't have things it can improve upon. I think the interface is going to prove quite divisive amongst users, I personally wasn't sold on the general aesthetic. Organisationally it feels like there's quite a bit going on at times, although some users might like having everything there in one place. iOS especially seems quite unconventional for a VPN app layout, it isn't as simplistic as ExpressVPN, but it's certainly not as hectic as NordVPN.
Unfortunately, Surfshark doesn't quite achieve the status of seamless VPN experience. For users that want to feel in tune with their VPN, this might not be an issue. But for someone who wants to switch their VPN on and then never give it a second thought again, Surfshark won't thrill you.
Competition
Surfshark is kind of the odd one out when you put it against its premium VPN counterparts, and I think it works to an advantage. Surfshark has a niche, it caters to a specific audience of internet users who don't want to spend an arm and a leg on a VPN, but they also don't want to compromise on quality. Don't misunderstand, Surfshark isn't cheap, it's affordable.
When you consider other big players like NordVPN and ExpressVPN, their reputations are almost as bulletproof as their security. You're paying almost double for these providers and yes, your experience will be more consistent and there will be obvious improvements. It really depends on if these improvements are really worth double the price to you. Surfshark isn't totally inferior either, you've got unlimited simultaneous connections to play with, something that seems rarer and rarer across the market.
Verdict
Surfshark is a VPN for the people. You get a real sense that this Virtual Private Network wants to do you a solid, it wants to improve your life. Like I mentioned, there's a stark different between cheap, and affordable. Surfshark is well put together, it's mostly reliable, and doesn't exactly lack in power and ability.
It's almost half the price of some of its biggest competitors, and it still offers features and benefits that these other providers do not. No, Surfshark can't match the speeds that ExpressVPN's Lightway or Nord's Nordlynx protocols can achieve, but it puts up a damn good fight.
If you're in search of a premium VPN that doesn't have that premium price tag, there's no better option than Surfshark. If you can get past the unpolished trimmings and see the beauty of affordable online security, you'll have a seriously fulfilling time.
Score: 4/5
Pros
Amazing value for money – a lot of VPN for a little price
Impressive speeds – the best speeds are some of the best out there
Solid security features – keep your devices even safer
Cons
Might not be as polished as the pricier competitors
More VPNs to consider
Description
The jack of all trades and the master of all. ExpressVPN dominates the world of Virtual Private
Pros
High security - keep your data safe
Fast speeds - seemless experience
Simple interface - ease of use
Cons
Cheaper options almost rival it
Description
A class above (almost) the rest. NordVPN is acclaimed for being superior in almost every category.
Pros
Nordlynx protocol – one of the fastest out there
Powerful security – very clever features
5709 servers – very wide coverage
Cons
Mobile apps and browser extension are unpolished – makes them awkward to use
Description
The small yellow ghost has been protecting internet users for well over a decade. You get one of
Pros
Huge coverage – great server selection
Powerful tools
Highly configurable – choose from so many settings
Cons
Too complex for beginners – abundance of features
Who tested it?
Jack Barrell is our Commercial Content Writer for everything VPNs. He is constantly in the loop when it comes to Virtual Private Networks and can be found writing reviews, rankings, or how-to-watch articles for the world of online privacy.
How we tested it
I tested Surfshark across several weeks in different circumstances so I could see if and how it would perform differently. I carried out this investigation with Surfshark on mobile devices, desktop, and on router. I also tested the VPN's performance through Wi-Fi and mobile data.
I made it my mission to experience everything Surfshark had to offer, this meant testing all the features in their own right.
Jack Barrell is the Commercial Content Writer for VPNs. He's hands-on when it comes to producing best-of articles, how-to guides, and product reviews for Virtual Private Networks. On his off-days, Jack can be found in the gym, at the movies, or flicking through a car mag.