As far as the best streaming services go, Peacock can have a tendency to fly under the radar for most consumers, especially if you're outside of the US. Peacock is a US-based streaming service that has some seriously entertaining content in its selection. As someone who doesn't live in America, you might've counted out your chances of enjoying a service like Peacock. Little did you know, you can use one of the best VPNs and access it anywhere in the world.
VPNs are online privacy tools, and they can keep you and your devices safe from all sorts of internet nasties. They do this by hiding your real IP address, making you totally anonymous. This opens up another exciting door too, if your IP changes to that of another country, then you can access region-specific media from that country. Yes, you guessed it, you can change your IP to a US-based server and enjoy streaming services like Peacock.
The fun doesn't even have to end there. Yes, with a VPN at hand you can access foreign streaming services. But, you can also experience the different streaming catalogues available in the different countries worldwide. If you've got a Netflix account, you can head over and check out the Japanese catalogue without even leaving your sofa.
At What's the Best, we've saved you the time by checking out what the Peacock has in its streaming collection ourselves. These are our must-see picks on the American streaming platform that you'll only be able to access if you're in the states, or you're using a VPN to access US internet servers.
Twisted Metal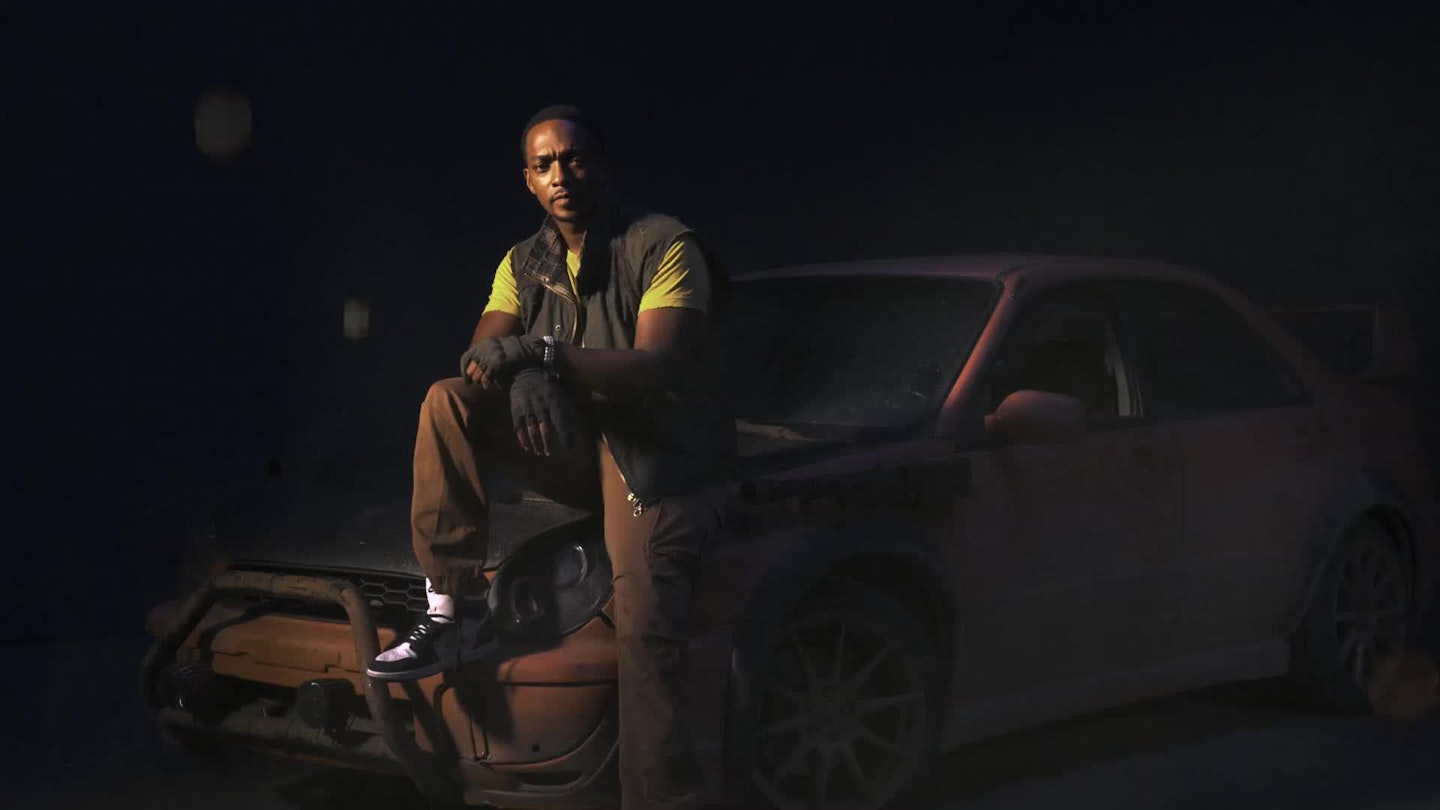 Based on the popular 90's video game series of the same title, Twisted Metal is a new adaptation of the post-apocalyptic wasteland that's been run rampant by trailblazing maniacs. One hot-headed speed junky is offered the chance at a better life, but he must traverse the dangerous new world in order to deliver a mysterious package.
The ten-episode first season stars talents like Anthony Mackie, Stephanie Beatriz, and Will Arnett. This is one of Peacock's hottest shows of 2023 and for fair reason, it's a dystopic action-adventure ride of the highest order.
Bel-Air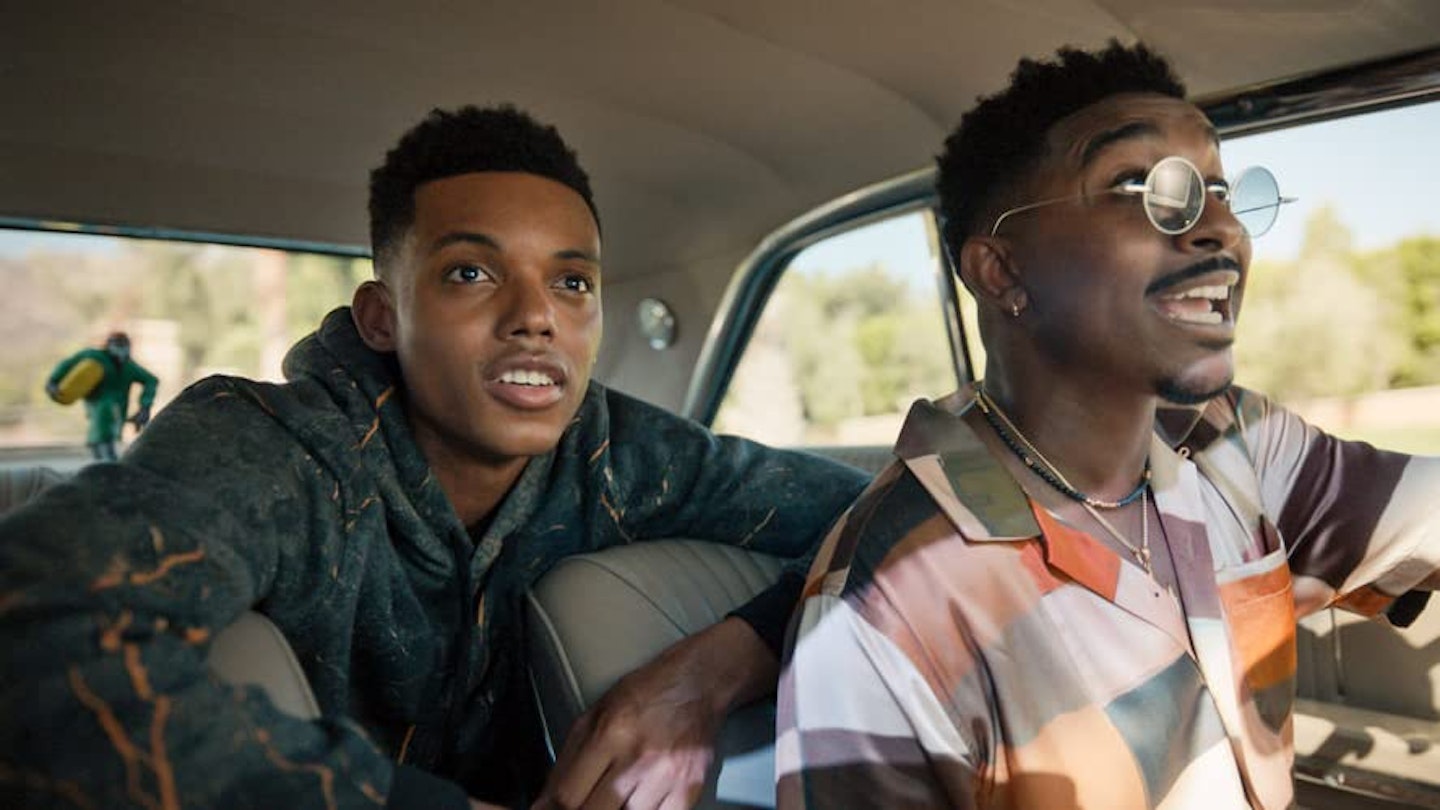 The Fresh Prince of Bel-Air was and still is a cultural phenomenon, and for many Will Smith fans it's some of his best work. In 2022, Bel-Air premiered. It's a reboot of the hit 90's show that solidified Smith's place in pop-culture.
This reboot is a modernised take on the fresh prince, with an all new cast, reimagined from a sitcom to a drama. You get to experience a street-smart teen whose life once again gets flipped, turned upside down as he moves form the streets of West Philly to the LA suburbs.
Bel-Air is two seasons strong, with a third on the way.
Saturday Night Live (SNL)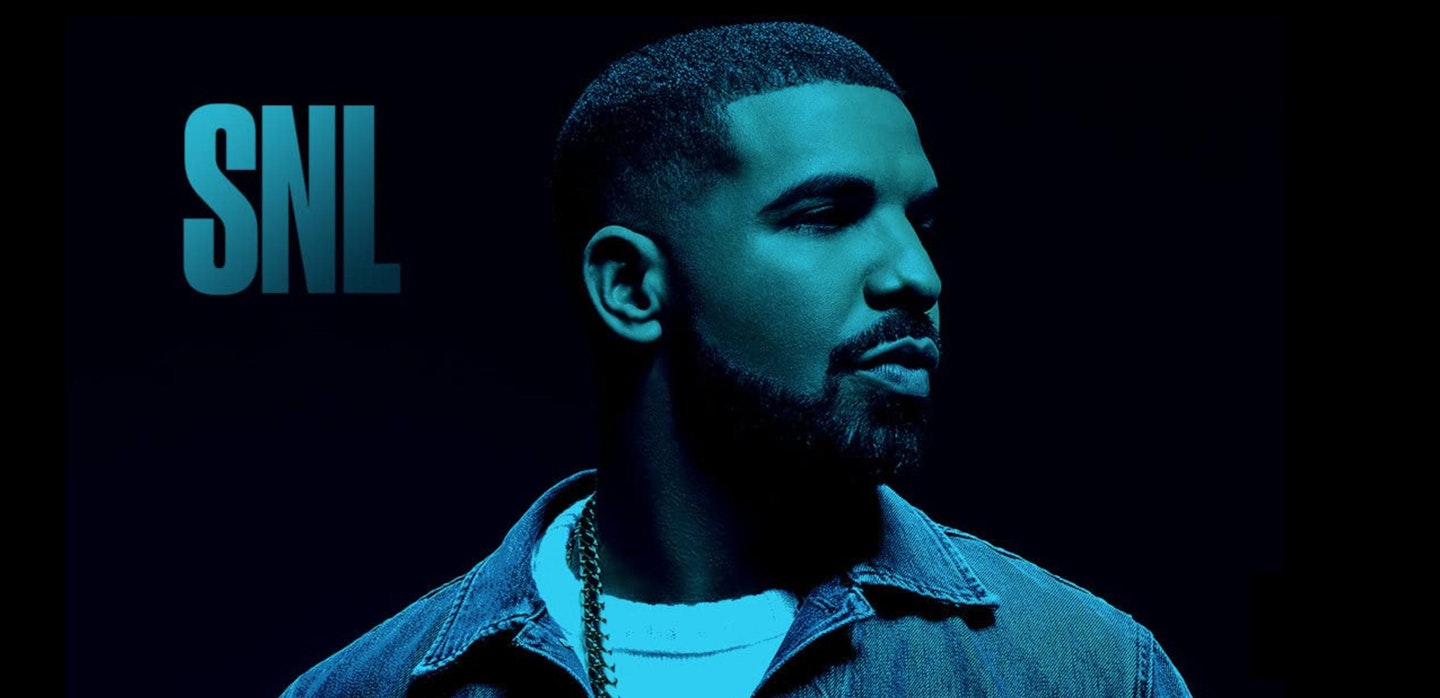 American late night TV shows don't come any more recognisable than Saturday Night Live. It's one of the longest running late night shows in history having first aired in 1975.
Every episode of SNL features a famous guest host who stars in a number of parodies and sketches created by the cast of the witty show. The guest host will also star alongside a number of weekly regulars. Over the years these have included Pete Davidson, Kate McKinnon, Seth Meyers, and Colin Jost.
As well as a new weekly guest hosts, SNL viewers can also expect a musical guest every week too, oftentimes a popular, current superstar.
The Office (US)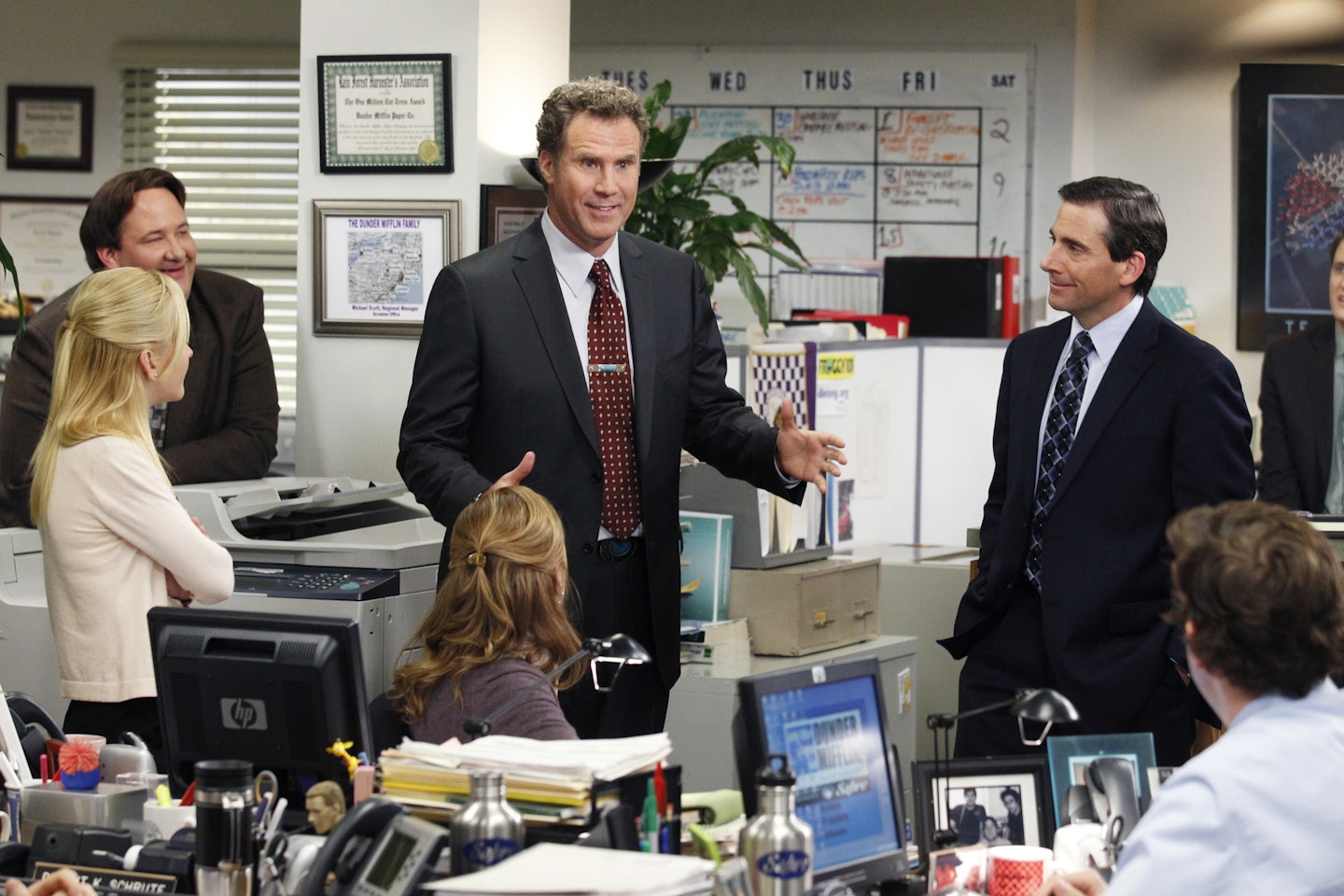 A show that needs little to no introduction (but we'll give it one anyway), is The Office (US). It's not often a spin off show rises to heights that supersede the original concept, but the American version of The Office is a real contender. It's not even really marketed with the American label, that just speaks to how this series was able to stand separate from its UK counterpart, and still does.
Enjoy all nine seasons of the iconic TV comedy on Peacock. The mockumentary portrays the lives of everyday office workers at a mundane paper company in a declining industry. The series showcases the silly mishaps, the ego clashes, and the all too regular HR nightmares.
Modern Family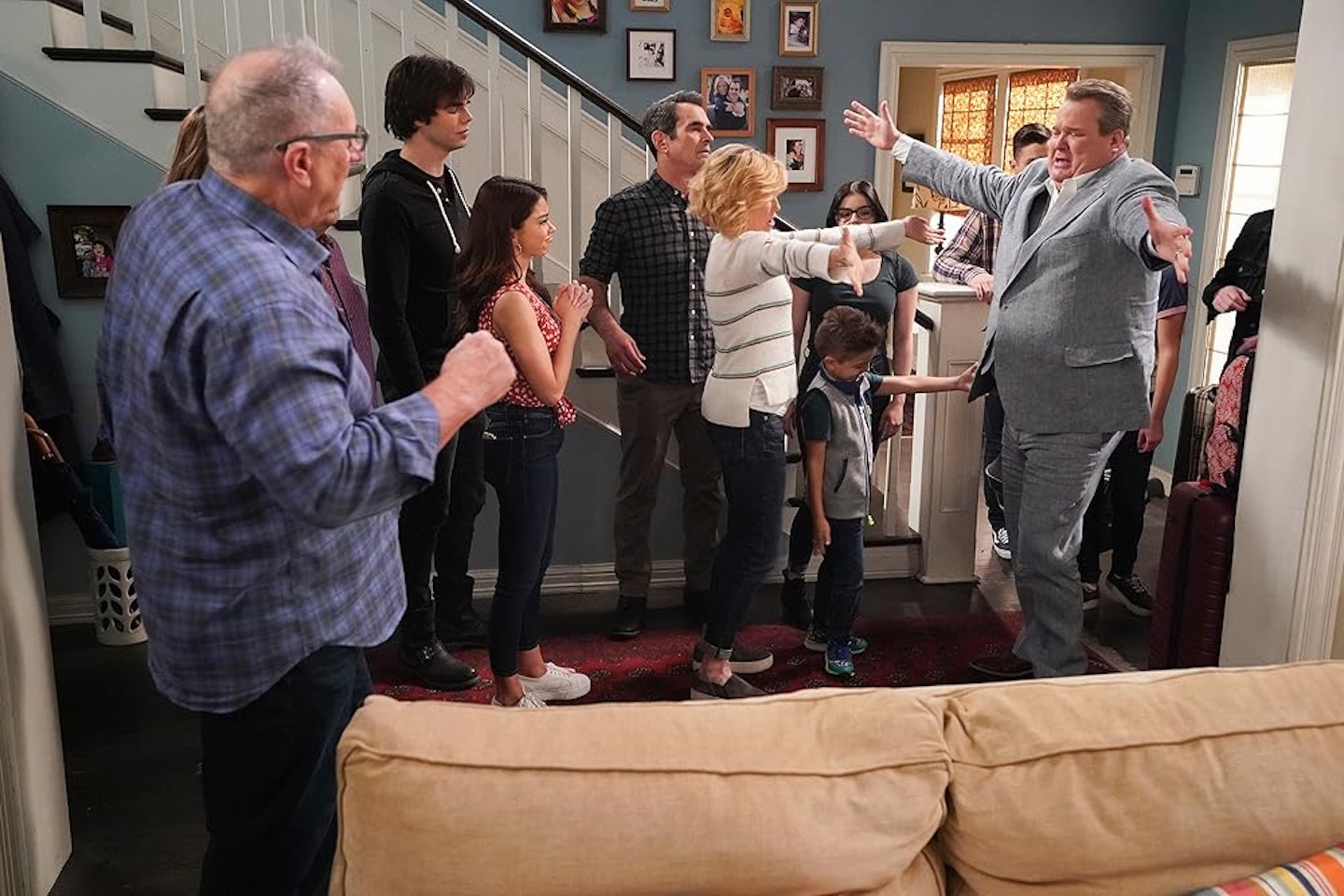 The best comedy sitcoms have the simplest of premises, look at Friends, Seinfeld, and the Big Bang Theory just to name a few. Modern Family follows the same formula, this mockumentary follows the lives of the Pritchett/Dunphy family.
Modern Family is a blast, it's laugh out loud, but it still manages to touch on some very real life issues and themes (the best comedies do). Questions of sexuality, parenthood, masculinity, coming-of-age, and so much more are handled wonderfully and hilariously throughout Modern Family's 11 strong seasons.
What is a VPN?
VPN is short for Virtual Private Network, and that's what this tool creates when you activate it on your device. Think of it as an exclusive network connection just for you. Sure, you're still connected to the same internet source, but a VPN creates an encrypted route to that network. This new network connection hides your presence from the dangerous stream of regular internet traffic.
How can I use a VPN to watch Peacock?
As long as you've got a top tier VPN, watching a foreign streaming service like Peacock is far from a pipe dream. All you need to do is go into your VPN app and change your IP address to a US server. Once you've done this you can either head over to the Peacock app or the browser version. Now you can log in/sign up and voila, enjoy Peacock in all its glory.
Is watching Peacock with a VPN legal?
Yep, using a VPN to watch Peacock and other region-specific content is totally legal and above board. As long as VPNs are legal in the country you're using it in, then you're fine. Of course, using a VPN to mask illegal activity and accessing banned material is always an immediate no.
What's the best VPN for watching Peacock?
There's a handful of stellar streaming VPNs that can not only support a seamless viewing experience, but can also unblock services with ease. One that stands above the rest though is ExpressVPN, this is a premium provider that has a sublime track record for security and privacy. It's also received positive reception for its streaming and unblocking capabilities time and time again.
Jack Barrell is the Commercial Content Writer for VPNs. He's hands-on when it comes to producing best-of articles, how-to guides, and product reviews for Virtual Private Networks. On his off-days, Jack can be found in the gym, at the movies, or flicking through a car mag.