Remember the days of hot air balloons and cameras that were the size of vans? No? We don't either, but we do remember a time before drones - and boy was it boring!
Luckily, drones have now become an everyday part of life for many people. From fire and rescue teams in the hunt to save lives to photographers and videographers looking to get that killer shot. And, of course, the rest of us who just love to get airborne.
Related: Best budget action cameras 2021
Few things can be as fun or liberating as taking your vision skywards and hurtling around at the same speed as a runaway Reliant Robin – ask your dad.
Best drones for photographers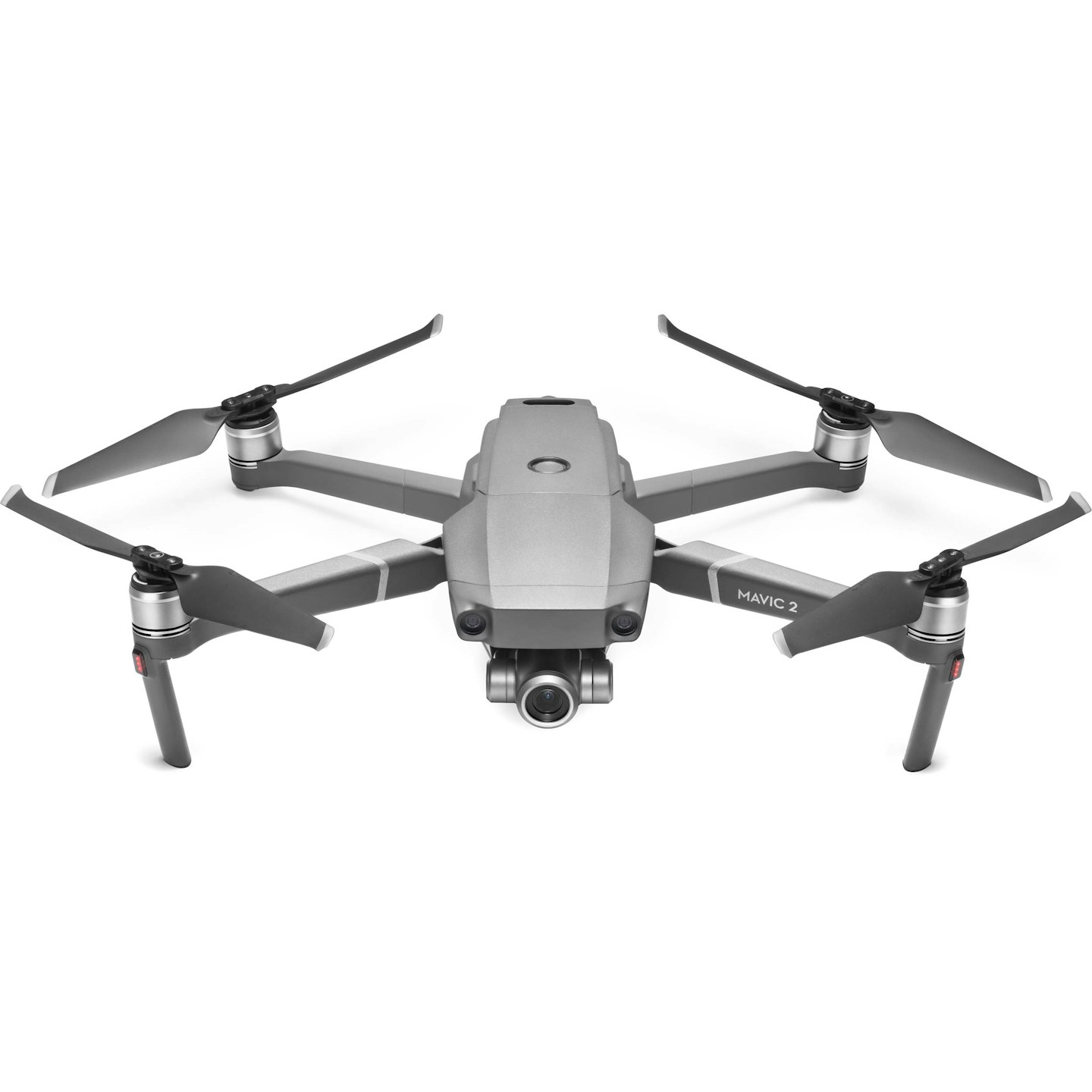 1 of 5
DJI Mavic 2 Zoom
The Mavic 2 zoom is an update on the original Mavic Pro series, with all of the prowess and an optical 24-48mm zoom lens. It boasts the same 1/2.3in sensor as the Mavic Air, and offers 12MP stills, or 4K video at 30fps. You will also get an increased speed boost, with a max speed of 45mph, and 5m/s ascent speed, while the battery can provide a maximum 31-minutes of flight time. The Omnidirectional Obstacle Sensing system can detect and avoid hazards, and the autonomous flight modes include subject tracking and QuickShots, while new additions like Hyperlapse and Dolly Zoom have also joined the roster. If you're after an excellent flight experience with cutting edge features, look no further!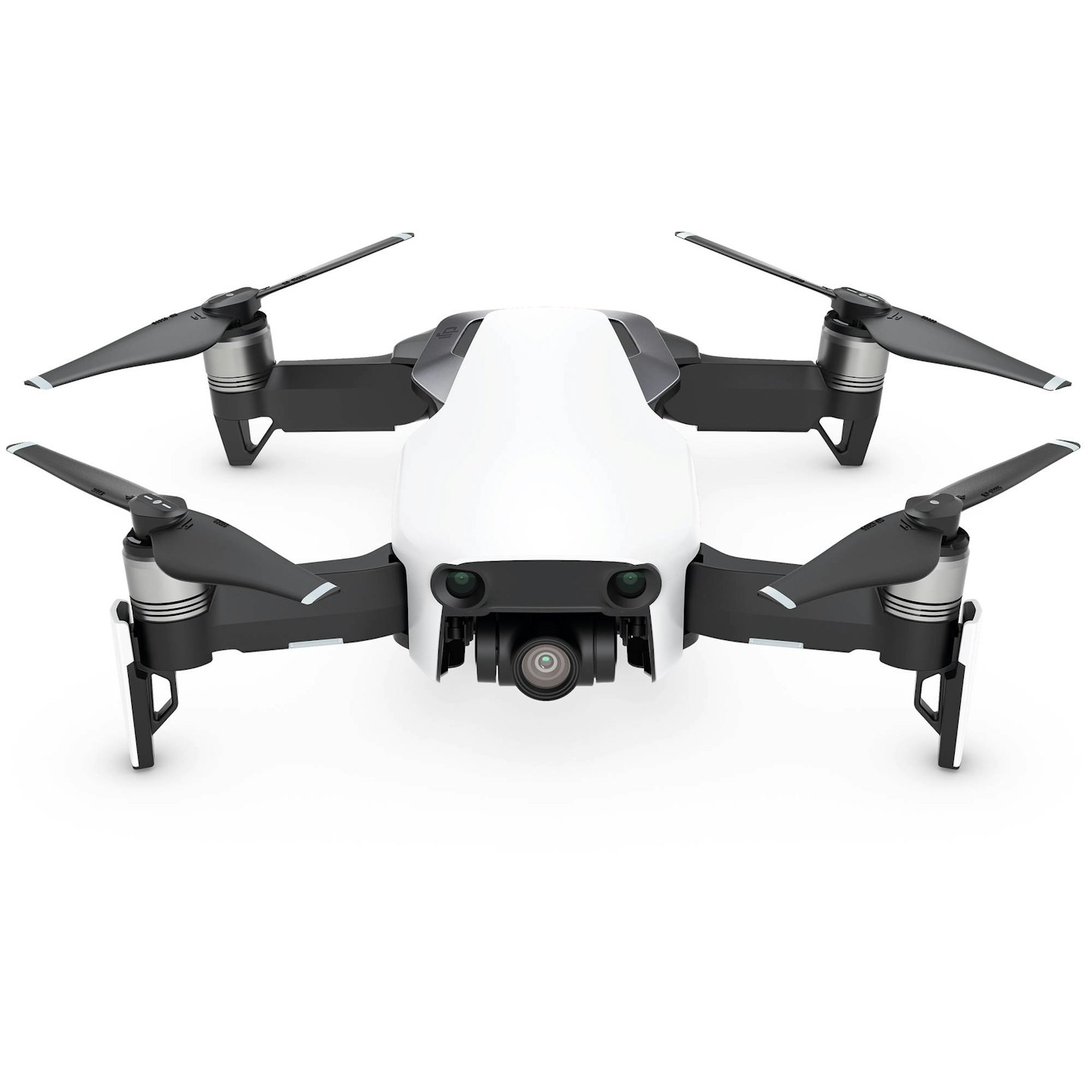 2 of 5
DJI Mavic Air 2
DJI's ultra-compact 1/2 in 48MP sensor drone boasts some impressive specs and fits right in your pocket, plus it has 6km HD transmission making it the perfect companion to your wanderlust. It boasts a rapid 42mph top speed in sports mode, max ascent speed of 4m/s. The battery gives you up to 34 minutes of flight time, and the handling is top-notch with the physical controller. You also get an array of obstacle sensing cameras - a godsend for beginners - range of QuickShot one-click cinematic manoeuvres and impressive follow modes - a DJI staple. It can film video in 4k 60fps, and supports Hyperlapse in 8k, and features photo modes such as HDR, Pano and Sphere, a spherical panorama, while only weighing a 570g.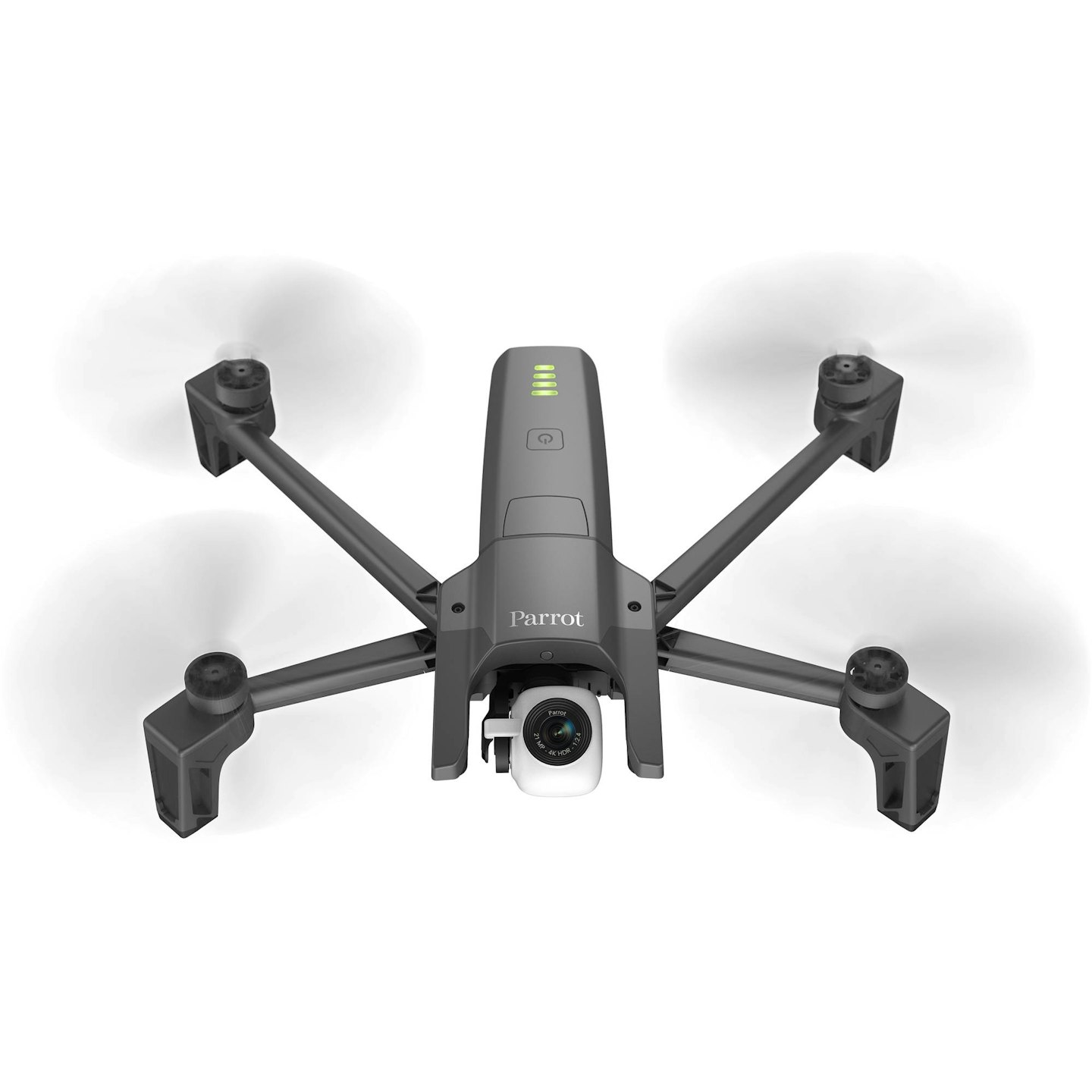 3 of 5
Parrot Anafi
Our one and only non-DJI entry on this list, the Anafi is an interesting proposition. It's incredibly lightweight at 320g, and thanks to the folding design, it's very compact when you're on the move. Not wanting to be outdone by the competition, the Anafi boasts a pretty nippy 33mph top speed, and wind resistance up to 31mph. It's easy to control, thanks to the included controller, and the CineShots and SmartDronies match up to DJI's QuickShot modes. One standout feature is the ability of the 21MP 1/2.3in camera to point upwards, as well as feature a 2.8x lossless zoom mode in 1080p (or 1.4x in 4K) that lets you use the Dolly Zoom feature, as well as film in DCI 4K. While it does feature autonomous flight modes and tracking abilities, it lacks obstacle avoidance… so make sure you watch out for those trees… what trees? Oops!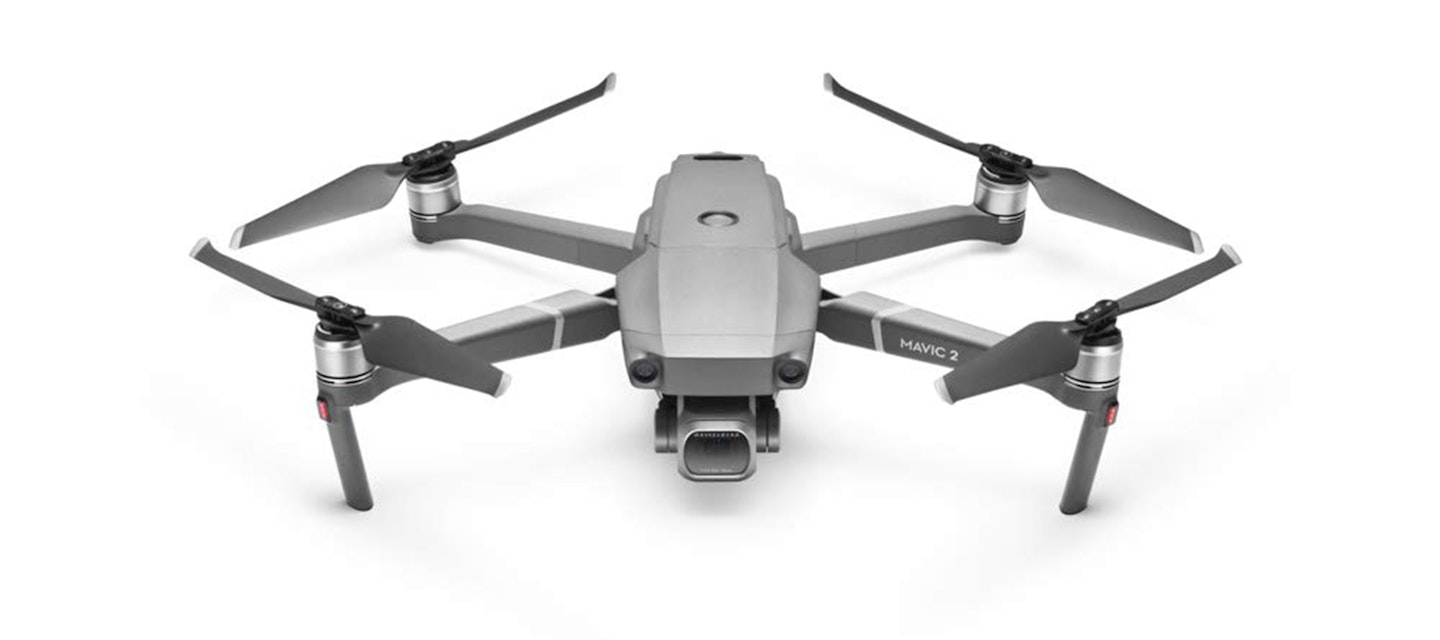 4 of 5
DJI Mavic 2 Pro Drone
Equipped with a Hasselblad L1D-20c camera with a 20MP 1" CMOS Sensor, the Mavic Pro 2 is the new version of the famous original Mavic Pro drone. It handles brilliantly, with up to 31 minutes' flight time, 44mph max speed, a 3-axis gimbal for steady shots, and 8GB internal storage. Functions include ActiveTrack 2.0, Omnidirectional Obstacle Sensing, Hyperlapse, Low-Noise Design, Adjustable Aperture, and HDR Photos.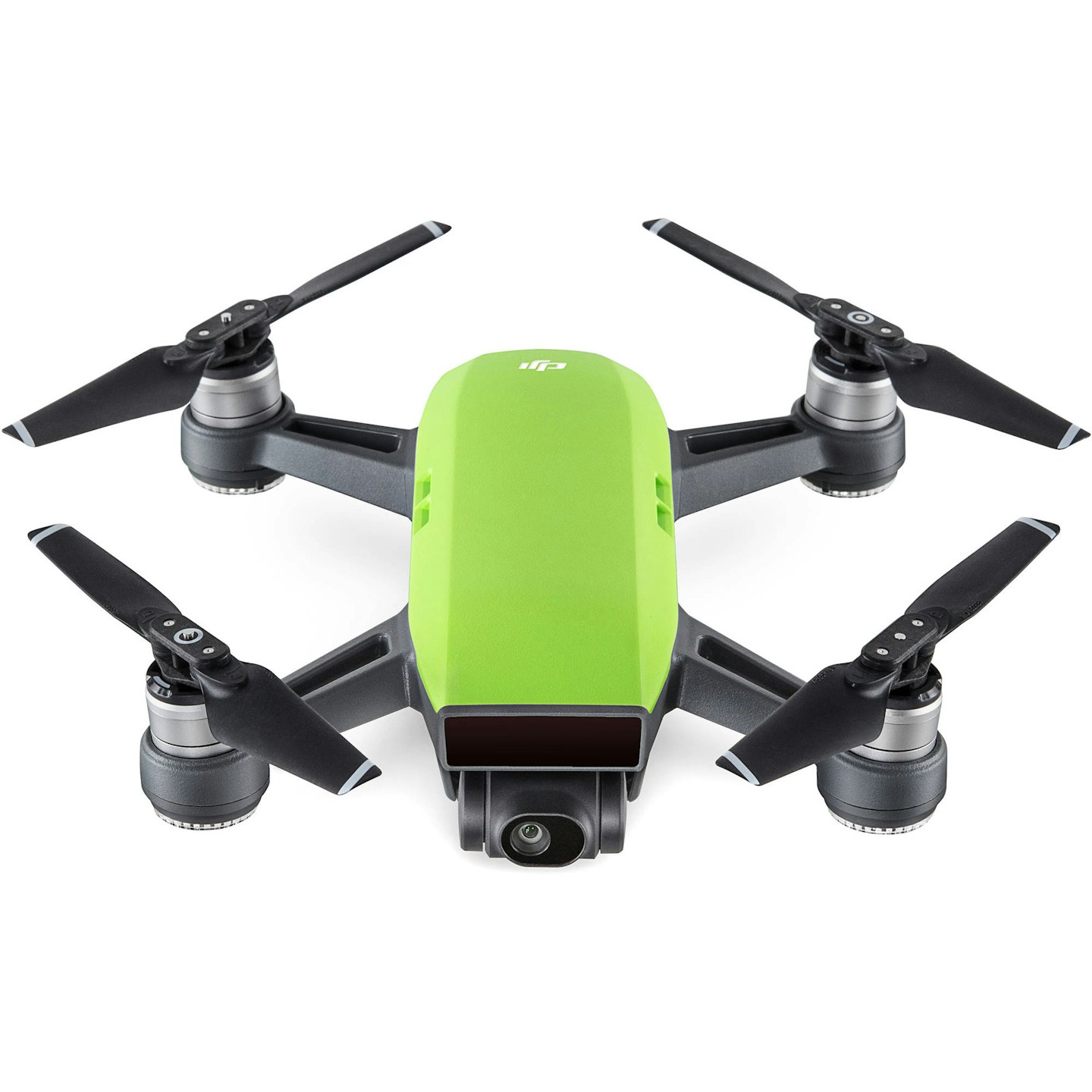 5 of 5
Dji Spark
Are you looking for some good old simple fun? If the answer's yes, the DJI Spark is for you. This miniature "selfie" drone is so easy to fly, you don't even need a controller. Yes, really! The Spark can actually be controlled via hand gestures, and even take off and land in the palm of your hand. Of course, it still comes with a powerful stabilised 12MP 1/2.3in camera that can take stills and 1080p Full HD video. It can also fly at 31mph (with separate controller), features a 16-minute battery life and obstacle sensing system, to avoid collisions. You'll find autonomous modes, such as TapFly, QuickShots and, of course, subject tracking, and can pair it with your phone, or a separate controller for even more impressive feats (the latter is needed to unlock the maximum speed). We reckon the only thing you'll find it hard to settle on here is whether the full autonomy reminds you of Skynet, or the hand controls make you feel like a Jedi… first world problems indeed!
As always, knowing what to buy to get you that top-notch experience can be a minefield, especially in this day of high-end tech reviews and sponsored YouTubers. Yes, this is where we come in. Taking a wide range of drones that we've both tried and tested - we can recommend our top five that give the quintessential bird's eye experience without breaking the bank.
In fact, this list represents amazing value for money, with some of the best drones for photography available to buy, packed with rapid top speeds, incredible handling and some impressive photographic tech for good measure.
What to read next:
Kirk Schwarz is one of our resident tech experts. A tech-addicted photographer with more than a decade's experience, Kirk's used to putting new gear through extreme field-testing.
Subscribe to the What's The Best Newsletter to keep up to date with more of the latest reviews and recommendations from Kirk and the rest of the What's The Best team.