If you stop to think about it, snagging one of the best tablet deals could bring you much more than just another high-tech toy. After all, the best tablets are nothing short of a miniature miracle.
A machine thinner than the average paperback, yet capable of sending information and media worldwide instantly. And we haven't even touched on gaming, shopping and creative work.
Best tablet deals in 2023 at a glance:
Best tablet deal: Lenovo Tab P11 Pro (2nd Gen) (8GB 256GB) - View at Lenovo
Best budget tablet deal: ReMarkable 2 Bundle - View at ReMarkable 2
Best high-end tablet deal: Samsung Galaxy Tab S8 Ultra 14.6-inch - View at Amazon
Best Apple tablet deal: Apple 2021 iPad (10.2-inch) - View at Amazon
Shop the best tablet deals: Amazon | Very | Currys | AO | Samsung
Well, for some users a mini tablet is ideal - being more usable but still just as portable as a plus-sized phone. Other tablets are in their very own 'Goldilocks Zone' - not too small, or large. Devices sporting the best 10-inch tablet screens are just right for many users. And then there are the power users who want larger screens and more power for blasting those foes in the latest mobile games. Some need to edit videos on the fly, and others need a machine to convert them into a genuine full-power laptop.
You could just opt for one of the best budget tablets of course. Many are great, but some of them are a little too no-frills for our money. So, whether you're going for an Android tablet or something a little more laptop-inspired for serious computing power, the best tablet deals of the year are just around the corner.
Please note: All prices are correct at the time of writing. Prices, stock and deals are subject to change without notice.
Best tablet Christmas deals in 2023:
Best tablet deal
Description
Lenovo continues to raise the bar with the P11 Pro, showcasing a tablet that truly wows. The
Best budget tablet deal
Description
Save up to £60 when buying a reMarkable 2, folio and pen bundle. Designed to replicate the look
Best high-end tablet deal
Description
Samsung, a leader in mobile devices, presents the Galaxy Tab S8 Ultra, showcasing a remarkable
Best Apple tablet deal
Description
When you think Apple, bargains might not be the first thing that comes to mind. However, the 2021
Best student tablet deal
Description
Lenovo makes a compelling return with a streamlined counterpart to the top-tier P11 Pro, excelling
Best graphic designer tablet deal
Description
Microsoft steps into the arena for designers and media creatives with an exquisite 13" tablet that
Best Samsung tablet deal
Description
Save 23 per cent off the stunning Samsung Galaxy Tab A8, an ultra-powerful, ultra-cheap tablet
Best tablet under £60 deal
Description
A stunningly cheap tablet from WeTap, this 10.1-inch marvel of a tablet is currently at a bargain
Best office tablet deal
Description
Grab yourself a smashing tablet deal with the Lenovo M10 Plus, a mighty Android tablet that's
Best lightweight tablet deal
Description
This Christmas, save yourself £50 on the Lenovo M9 nine-inch tablet, a second-to-none steal of a
Best tablet deals in 2023: Buyer's guide
All that glitters…
Remember, the right tablet for you isn't necessarily the best deal. A huge sales event like Black Friday is, naturally, a great opportunity to save some of your hard-earned. But, that's only true if the tablet is an up-to-date model from a renowned brand. It should also do everything you need it to.
Sometimes tablets with large colourful screens can look irresistible, but pay attention to the actual hardware specification. As with all tech, judging the book by its cover (or the tablet by its case) is often the road to slow performance, poor touchscreen responsiveness and more.
All of our expert picks here are models from well-established manufacturers. Identify what kind of user you are and you won't go wrong. And on that subject…
Choose a tablet that fits your needs
Tablets for long journeys
Not all tablets are quite as portable as we'd like, especially for those longer trips and commutes. For instance: some of the best tablets for in-car journeys are comfortable to view when attached to the back of the seat; whereas a mini tablet (or a heavy laptop-style tablet - even folded into tablet mode) could bring its own difficulties with mounting and visibility.
Casual users and light gamers
The vast majority of tablet computers on the market are aimed at the average user who likes to do a little of everything. And that's a good thing when it comes to choice. Our recommendations here, though, are that you should prioritise your screen and portability. Casual tablet users really don't want to find themselves lugging an oversized tablet when they're out for the evening. At the other end of the scale, some mini tablets aren't much better than a plus-sized smartphone for screen real estate. If you're struggling to look at the tiny screen, and typing feels more like an ordeal, you'll soon find yourself wishing you'd gone for a 10-inch screen instead.
Office workers and students
We believe that the best tablet for office workers on the move, or students traversing the campus, is the one that will last the day. So, the battery should be good enough to stretch beyond even the busiest day of lectures or the longest commuter train journey. Proficient note-taking abilities and good keyboard options are a close second. We also think that looking at how well (or if) a tablet can run Microsoft 365 is essential these days - especially since the wider Office and Teams applications are now used by business and academic institutions alike.
Media and creative professionals
If there's any group of users who need to spend on spec, it's this one. Often the category who will need a laptop that converts into a tablet form, they'll also demand the latest mobile processors and the most accurate, vivid screens with wide viewing angles. A larger screen is also a must, especially for media creation apps and their multitude of toolbars and panels. Perhaps the key feature for any creative is having a stylus or pen that the screen can recognise. That's essential for brushes and other effects, plus precise control when a keyboard or other peripheral isn't being used.
Keep that shiny new tablet safe
Consider saving some of that budget for a protective case. Believe us, like many we've learned the hard way. Some of the best tablet cases are military-grade and drop-tested. No case is impervious to damage, but it's better to be safe than sorry the first time that shiny new tablet slips from your hand.
Consider a mobile VPN
One thing your tablet will definitely need to do is connect to any number of wireless networks. Sometimes this will be at a cafe or other public place. But what about your data privacy? Even iPad and iPhone users - who are more protected than most when it comes to viruses and hackers - aren't protecting their data whenever they use the web. That's where a Virtual Private Network for mobile devices like tablets comes in.
The best mobile VPNs provide a secure tunnel to the internet. It will hide your tablet's IP address from the outside world while making all of your data safe from snoopers. In this day and age, we think it's an essential feature of every mobile device.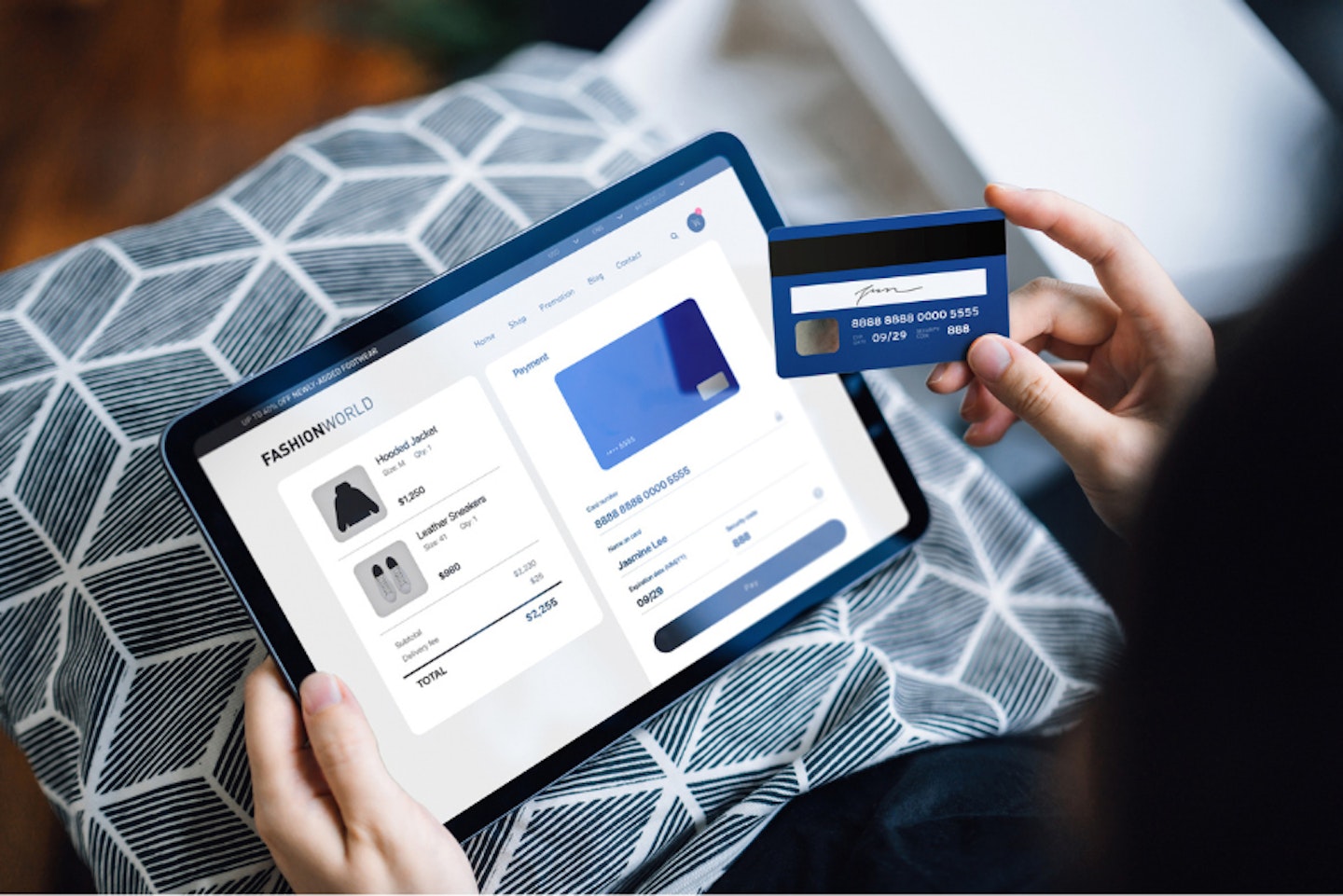 Best tablet deals in 2023: FAQs
Is buying a tablet worth it?
Yes. But, finding the best tablet deal right now can pose quite a challenge. Thankfully, even Apple's famously expensive range of gadgets includes iPads for all budgets, including some excellent deals right now. No matter what operating system or brand you buy into, by following our advice and recommendations here, you can make sure your money is well spent.
Is it worth waiting for Black Friday to buy a tablet?
When it comes to the best times of the year to buy a tablet, there are none that can compete with Black Friday, this time of year has the ultimate tech deals, just in time for the holiday season - so you're bound to find something worth grabbing.
Where can I find the best Black Friday tablet deals?
There are phenomenal deals available across the web, with plenty to discover - our favourite deals webpage simply has to be Amazon, which has countless offers right now, but there's also Currys, AO and Appliances Direct which are equally brilliant.
When does the Black Friday sale end?
The Black Friday sale officially began on Friday 24th November, but the deals didn't stop there. Continuing until Cyber Monday (that's Monday 27th November) and beyond with Christmas right around the corner, there's no end to the mind-blowing deals this Black Friday.
Which is best, tablet or laptop?
If you're trying to decide between a laptop and a tablet you might need to pause and consider the key differences (aside from price). Clearly, a laptop is going to be more powerful thanks to being larger and allowing for better components. However, some tablets will outperform a low-budget laptop; So, after that, you're really just talking about portability, keyboard convenience, and screen sizes.
We think that users who value sheer portability above all else are much better off going for a tablet. After all, you can add Bluetooth peripherals like a keyboard or mouse as and when you need them. But, if power is more your thing, the right laptop is going to outperform most tablets. Of course, the best of both worlds is a laptop that can fold into a tablet mode. They're naturally heavier for it, but you can't beat the flexibility of a machine like that.
What is the best tablet for gaming?
Our experts think that the best tablet deal for gaming right now is the ASUS Chromebook Flip CX5501 144Hz Gaming Laptop. It made it into our top spot where gaming is concerned; not only due to the 144hz touchscreen, but also because it's also a genuine laptop replacement with some decent gaming capabilites for the price. That processor is going to churn out high-definition mobile gaming graphics and responsive gameplay too.
Chris Duffill is a Tech Product Writer for What's The Best and Yours. His background includes writing, editorial, marketing, design, video production and photography.
He specialises in home entertainment and audiovisual tech, including speakers, amplifiers, turntables, streaming media players, and TVs. He is also one of our resident experts in computing (PCs, tablets, smartphones, smartwatches) and DSLR photography and all kinds of digital cameras. He also writes about retro gaming, game consoles and various electronic gadgets. If it plugs in, lights up or makes a noise, he'll write about it.
Subscribe to the What's The Best Newsletter to keep up to date with more of the latest reviews and recommendations from the rest of the What's The Best team.