While the smartwatches of today are loaded with fantastic features, not all of them are ideal for running enthusiasts.
What's more, deciphering the myriad of apps and software to begin your fitness journey can similarly become a dull, frustrating ordeal - you need to know precisely what you're getting and whether it'll be helpful to you as a runner.
From the most cutting-edge GPS to your VO2 Max, we've collected smartwatches from the top brands in the world, offering not only the best technology that the smartwatch market has to offer but also the best value for your money.
For more fitness tracking options from Garmin, check out our favourite Garmin watches of the year so far - style, cutting-edge technology, it's all there.
Choosing a running watch
The number of features, alongside the capabilities of running watch technology over the past few years, has rapidly increased - giving you a detailed insight into your own health that would otherwise be impossible (or incredibly expensive) to figure out.
But what is it you're looking for in a smartwatch? We're here to break down all the wild and wonderful tech features that just might interest you in your search for the perfect running watch.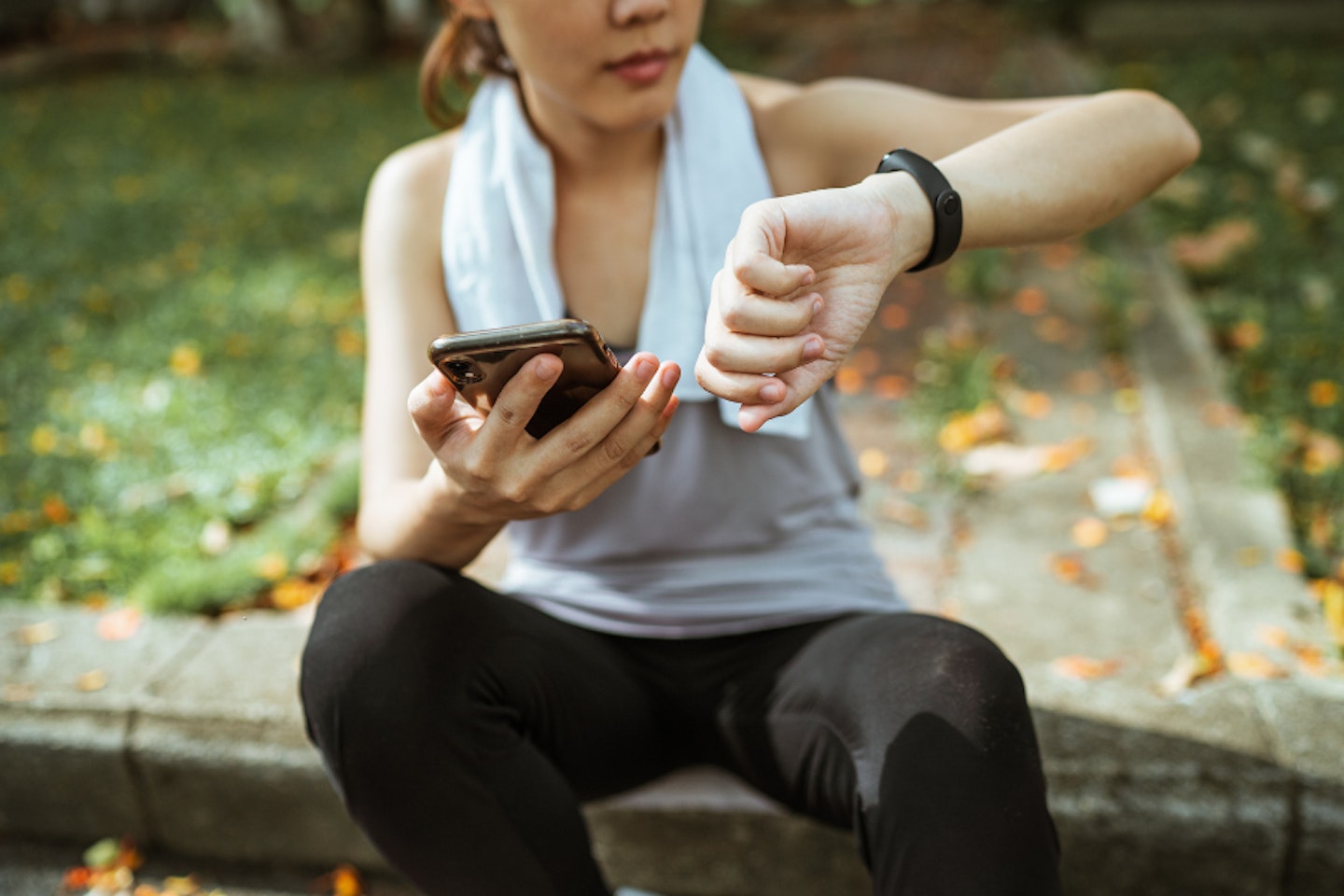 GPS tracking
When you're looking for a great running watch, one of your greatest concerns should be - just how good is the GPS? While there are hundreds of smartwatches that aid the modern lifestyle, giving you easy access to messaging - a running watch should have a sufficiently sophisticated GPS system.
Plan your perfect route, complete with up-to-date local trails, or track your regular routes with extensive details to ensure you're really pushing yourself - GPS can make a boring morning route an exciting race against time, and even bring you closer to some trails you weren't quite aware of near you.
Heart rate tracking
A basic, but crucial feature of the modern smartwatch - heart rate tracking offers insight into whether you're training too hard, or not quite hard enough - with some higher-end watches even detecting heart rate irregularities, identifying some potential early warning signs of serious illnesses.
Accelerometer
An accelerometer keeps track of your speed while amidst your exercise routine, allowing you to keep track of your personal best times with absolute ease and accuracy.
Battery life
Having a smartwatch is fantastic - but a dead smartwatch is absolutely useless on a run - you need to invest in your battery life.
Many high-end smartwatches can be used for weeks without the need to recharge, making them perfect for those longer excursions and the days when you're slightly scattered and simply forgot to do a quick charge the night before.
Interval training
Sometimes a normal daily run is just perfect for scratching that exercise itch, but the occasional challenge rarely hurts. Interval training programs are the lifeblood of modern smartwatches, offering high-intensity workouts from a myriad of sports - rowing, swimming, strength training, and of course - running.
The best running watches of 2023
Description
Sitting comfortably at the top of our list, Garmin's Venu 2 GPS smartwatch truly combines the best
Pros
Incredible GPS tracking
Intense interval training programs
Great AMOLED display
Best Samsung running watch
Description
Samsung's latest and greatest smartwatch, the Watch5 Pro has taken the fitness community by storm
Pros
Phenomenal range of features
Great GPS/GPX functionality
Incredible look
Cons
Slightly chunkier than expected
Expensive
Description
Ultra-durable, rugged and engineered for fitness fanatics - the Polar Grit X Pro not only looks
Pros
Military-grade durability
Excellent battery life
Great array of features
Cons
Slightly expensive
The display isn't mindblowing
Description
Sometimes less is more - and with Garmin's Forerunner 45, one of the most popular running watches
Pros
Excellent budget running watch
Great for beginners
Looks fantastic for a low price
Cons
Not as refined as higher-end watches
For a much more in-depth insight into this fantastic midrange watch, check out our complete Garmin Forerunner 245 review.
Description
For most exercise enthusiasts, considering an Apple Watch as their devoted fitness companion would
Pros
Stunning technology
Excellent GPS
Incredible depth of body statistics
Cons
Expensive
The design doesn't innovate from previous generations too much
Description
For the pros, there are few choices that can truly top Garmin's fēnix® 7 - one of the most
Pros
Very rugged, durable design
Fantastic battery life
Solar charging function is fantastic
Best midrange running watch
Description
Easily one of the most popular watches for running on the market right now, the ever-popular
Pros
Solid price
Excellent fitness monitoring
Great fitness programs
Best value Samsung smartwatch
Description
Simple, effective and great for running - the Samsung Galaxy Watch4 may lack some of the polish of
Pros
Great, simple design
Solid fitness features
Durable
Cons
Not as fitness-oriented as other smartwatches
Samsung Watch vs Garmin running watch - what's the best?
Between Samsung and Garmin, there's a lot of debate as to which brand truly holds the crown as the best for running - with some slightly more advanced body sensors used in Samsung watches, and a wider variety of programs being available on Garmin running watches, but which is truly better?
For us, there is no definitive answer - but we must say that running and using a touchscreen is a recipe for disaster - you simply have to slow down to navigate a Samsung watch screen, whereas Garmin's lesser emphasis on touchscreen control gives it the slight functional edge in this tech battle.
Utilising buttons and dials, a seemingly out-of-date method of control, runners can more accurately browse their smartwatch at their leisure, even while amidst an intense run, should they wish to.
Why should I get a running watch?
A running watch isn't just for looks - or for the features for that matter, it's actually an incredibly effective motivational tool. Keeping track of your PBs, encouraging you to push yourself to your limits in your weaker areas - a smartwatch is more than capable of assisting your fitness journey and carrying you towards your ultimate fitness goals.
Why do I need a GPS watch?
A GPS watch has a multitude of fantastic functionalities - keeping track of your pace, guiding you on a labyrinthian trail, and keeping you motivated with distance tracking - these features keep runners motivated and training as hard as they can.
Are running watches worth it?
All-in-all, a running watch is more than worth it - from the incredible modern aesthetic to the endless convenience and day-to-day functionality, running watches integrate incredibly smoothly into our exercise routines with absolute ease.
Ryan is a tech product writer and reviewer for What's The Best, specialising in PCs, smart tech, televisions and gaming. He also writes for Empire Online.