If you're looking for a cycling watch in 2021, then you're spoilt for choice. The market is loaded with specialist sporting fitness watches and well-executed smartwatches, carrying complex and detailed tracking and monitoring tools. The only downside? This means that it can be a tad overwhelming when looking for the best cycling watch for you.
To help you find your ideal watch for cycling, we have cut through piles of 'ok' watches to bring you a selection of the best. From comprehensive cycling watches that will give you all the information you need to maximise training, through to everyday options which can help you keep more of a casual eye on your progress, there's sure to something for you in our buyer's guide.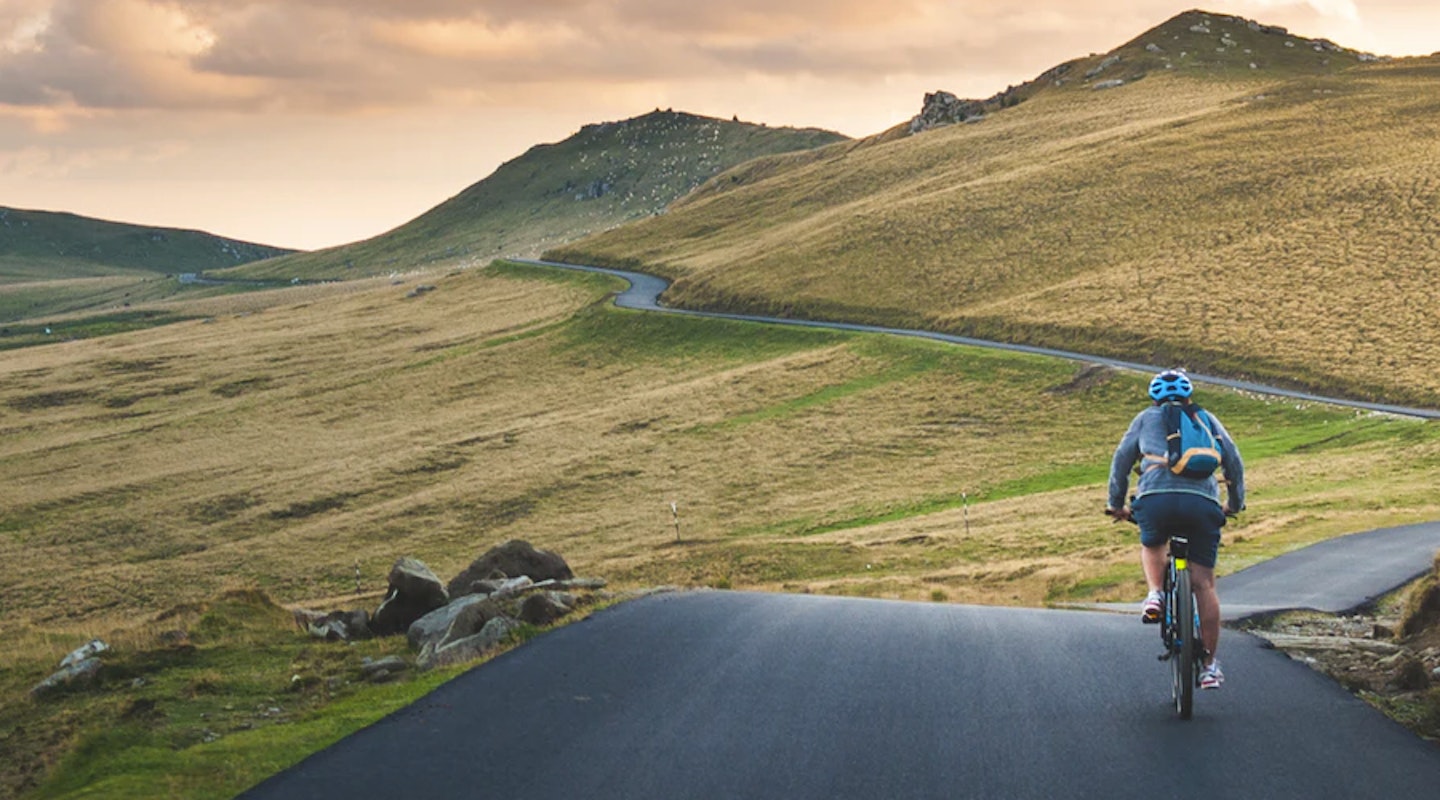 The best cycling watches shortlist:
Why do I need a cycling watch?
The appeal of cycling watches, and more generally GPS and fitness watches, is the convenience. Not only does the functionality step on the toes of dedicated GPS devices and traditional smartphones, but they also allow you to track everything, from a walk to the kitchen to a three-day bike-packing adventure across a National Park. They have something to offer everyone at every level of fitness.
For anyone serious about road cycling or MTB, a cycling watch offers excellent feedback and detailed metrics. This information can be used to check progress, record best times and identify any areas of your performance that you need to focus on. Further to this, some cycling watches have built-in programs which will crunch all the data for you, letting you know everything from your peak 'power zone', to if your body is showing signs of overtraining.
Read more: The best cycling backpacks | The best cycling shoes
The best cycling watches can also offer you support during a competitive event. Real-time access to heart rate, route information or oxygen levels can let you know if you're working too hard or need to step it up, and whether you're right in the pocket of performance. Of course, all of these benefits can also be shared with other sporting activities, as almost all of the best cycling watches are multidiscipline devices, providing benefits to runners, swimmers, weight lifters and hikers.
For casual riders and hobbyists, cycling watches also have plenty to offer. In addition to being multidiscipline devices capable of tracking other sports and gym activity, some cycling watches can provide weather notifications, quick access to music and notification controls. Social and sharing functions also mean that stats, metrics and accomplishments can be shared with friends, for both support and friendly competition.
Read on for the best cycling watches available in 2021.
Read more: The best cycling shorts | The best cycling accessories
The best cycling watches:
The Polar Vantage V2 watch boasts comprehensive fitness tracking. Onboard there's an HR monitor, GPS tracking and sleep tracking. FuelWise will keep you informed about when, what, and how much to eat for exercise, helping to fight inadvertent dehydration or energy crashes. Training Load Pro is a recovery tool that will track body strain and provide information for optimising training.
Use an additional power sensor to unlock the Cycling Performance Test - this will accurately track your cycling progress, let you know your power zones and peak performance stats. Hill Splitter is another feature of interest to cyclists - it breaks down uphill and downhill performance for more granular feedback. Plan a route with Komoot, transfer it to the watch, and you'll get route guidance.
Are you still feeling sore after the weekend outing? The Polar Leg Recovery test will run you through a quick test, letting you know whether you're well-recovered and safe to get back on the bike.
The Polar Vantage V2 is compatible with MyFitnessPal and Strava, as well as many other apps and trackers.
Weight: 52g | HR: Wrist (chest strap optional) | Water resistance: 100m | Battery: Up to 40h tracking exercise
The Garmin Vivoactive 4 offers super performance tracking and analysis across a range of sporting disciplines, including cycling. It offers HR monitoring and GPS tracking and carries several smart features, including phone notifications and contactless payment via Garmin Pay. There's also some onboard memory for music playlist downloads and Bluetooth connectivity - this means you can head out for a cycle and listen to music from the watch.
Body Battery tracks your physical energy, letting you know when your body is primed or ready to rest. The Vivoactive 4 works with the Garmin Edge Cycling Computer (sold separately) and will start and stop tracking with the starts and stops of a ride.
For multidiscipline sportspeople, there are dozens of workout plans and exercise trackers. Garmin Coach is a particular highlight, offering personalised training guidance to help you achieve your time/distance goals.
Weight: 50g | HR: Wrist | Water resistance: 80m | Battery: Up to 18h tracking GPS
The analytical powers of the Apple Watch never fail to stand out, even amongst its own comprehensive smartwatch feature set. Day-to-day, the Apple Watch Series 6 will measure blood oxygen levels and run ECGs, alongside more commonplace step, calory and movement trackers.
Exercise tracking is thorough, too. Elevation, heart rate, time and distance are all displayed and tracked. Exercise stats can be shared with other Apple users, allowing you to build a supportive network of fellow exercise addicts (or even engage in a little healthy competition).
The Series 6 also supports cycling-specific apps, such as the uber-comprehensive Cyclemeter, the ever-popular Strava, and Komoot, the route-planner. The Apple Maps app is also supported by the Apple Watch Series 6, allowing easy and accurate access to route guidance.
Weight: 47g | HR: Wrist | Water resistance: 100m | Battery: Up to 18h
The Galaxy Watch is the Samsung answer to the Apple Watch. Though it's less accomplished than its Silicon Valley rival, the Galaxy Watch is a great choice for those using Android systems.
Primarily designed as a smartwatch, the Galaxy Watch has plenty of convenient features, such as music controls, notifications and call alerts. Spotify playlists can save to the device for easy listening. There's plenty here for fitness fans, too, with dedicated tracking profiles for different sporting activities, including cycling. All the usual aspects of your exercise, including heart rate and GPS route, are tracked and recorded.
While there are more comprehensive options available, Samsung and Android users will please sporty types who enjoy tracking multiple disciplines. Plus, it won't break the bank.
Weight: 63g | HR: Wrist | Water resistance: 50m | Battery: 7 days light usage
The Suunto 9 Baro is a tank. Robust to the point of being almost overengineered, the 9 Baro is a safe bet for anyone who likes to take the rugged routes on their bike. Suunto has tested the watch using US military procedures and had the gadget face the toughest of weather conditions - it can handle pretty much anything.
Aside from being bombproof, the Baro 9 carries comprehensive tracking metrics and one of the industry's best GPSs, which uses motion sensing to increase its reporting accuracy. If you're out touring, you can have a GPS running for up 170-hours. However, if you're closer to home, you can opt for greater accuracy while dropping the overall battery life to around 25 hours.
The Suunto 9 Baro can report on barometric altitude and also provide detailed heat maps and route guidance. The Suunto smartphone app is a nicely presented software and is compatible with Koomot, Strava and Under Armor Run.
Weight: 81g | HR: Wrist | Water resistance: 100m | Battery: Up to 170h tracking GPS (Tour mode)
The Polar Grit X is a powerful watch for tracking multiple disciplines. In particular, its cycling features are well throughout and implemented. Going further than simple heart rate and GPS tracking, the Grit X collects enough data from other areas of your day to assess and optimise your training and cycle times. These features include Hill Splitter, Training Load Pro body stress tracker, FuelWise refuelling guide and a FitSpark Training Guide.
The Grit X is also adept at helping you when you're out on the road or trials, with route guidance (via Komoot) and live weather information. It's also compatible with Strava Live Segments, letting you add a little competition into a ride, even if you're rolling solo.
The Cycling Bundle includes a Polar H10 Heart Rate monitor, a handlebar mount that allows the watch to sit like a traditional cycle GPS and an exclusive Polar-branded saddlebag.
Weight: 64g | HR: Wrist (chest strap optional) | Water resistance: 100m | Battery: Up to 40h tracking GPS
Related: Huawei Fit Elegant: 60-second review
Fitbit is a hugely popular brand, and given its reasonable price and low-profile, low-fuss design, it's no wonder why. However, don't let its popularity fool you into thinking it's just a glorified mass-market pedometer. There are some useful tools on board the Charge 4 that make it a compelling options for cyclists and multidiscipline sportspeople.
From the wrist, it continuously monitors the body, providing detailed information throughout the day. When it comes to cycling, select the correct tracking profile and head off - the watch will track sport-specific stats, providing you with all you need to maximise and refine your routine. The GPS does a stellar job of tracking your route.
Just note that it's not the best option for keeping you informed during tracking. It's used best as a retrospective report viewed on a smartphone. Thankfully, the Fitbit app is a great, easy-to-use tool.
If you're looking for the ultimate cycling watch, check the other recommendations. However, general sporty folks will find a lot to love here.
Weight: 64g | HR: Wrist | Water resistance: 50m | Battery: Up to 7 days
What to read next:
Amazfit GTR 2e review: lightweight watch with heavyweight features
William Lobley is a Senior Content Writer and reviewer for WhatsTheBest, specialising in technology, gaming and outdoors. He also writes for Empire Online.
Subscribe to the What's The Best Newsletter to keep up to date with more of the latest reviews and recommendations from the What's The Best team.